If you're looking for rustic woodland baby shower inspiration, you've gotta check this out! This shower incorporates the woodland theme through the fun baby shower decorations and even the forest themed food selections!
Related – Other Baby Shower Ideas and Inspiration:
I know, I know I've been teasing you for weeks now… showing you all the fun DIY projects I made for my sister's rustic woodland baby shower… like this Mama Bear Baby Shower Name Tag I adorned her with on the big day: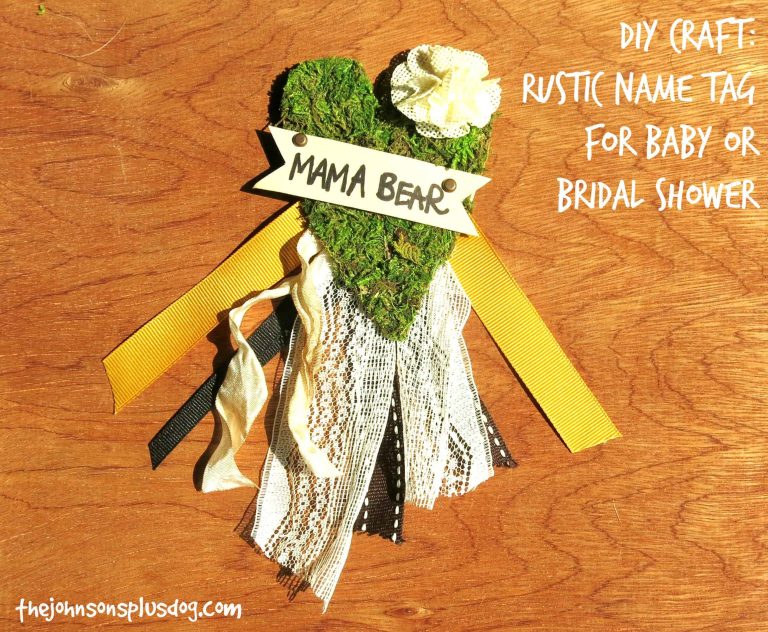 Baby Shower Name Tag tutorial here!
Or what about this fun moss banner I made to hang above the food?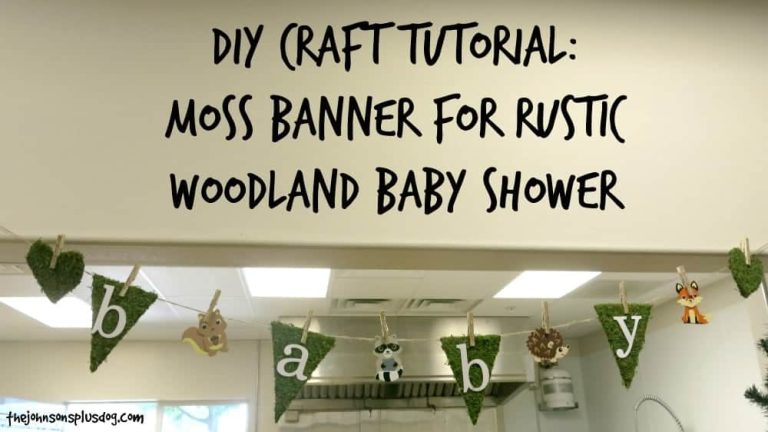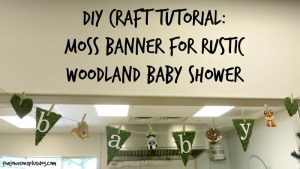 I'm still in love with this chalkboard clock we used as a guest book. it was so easy to make, too!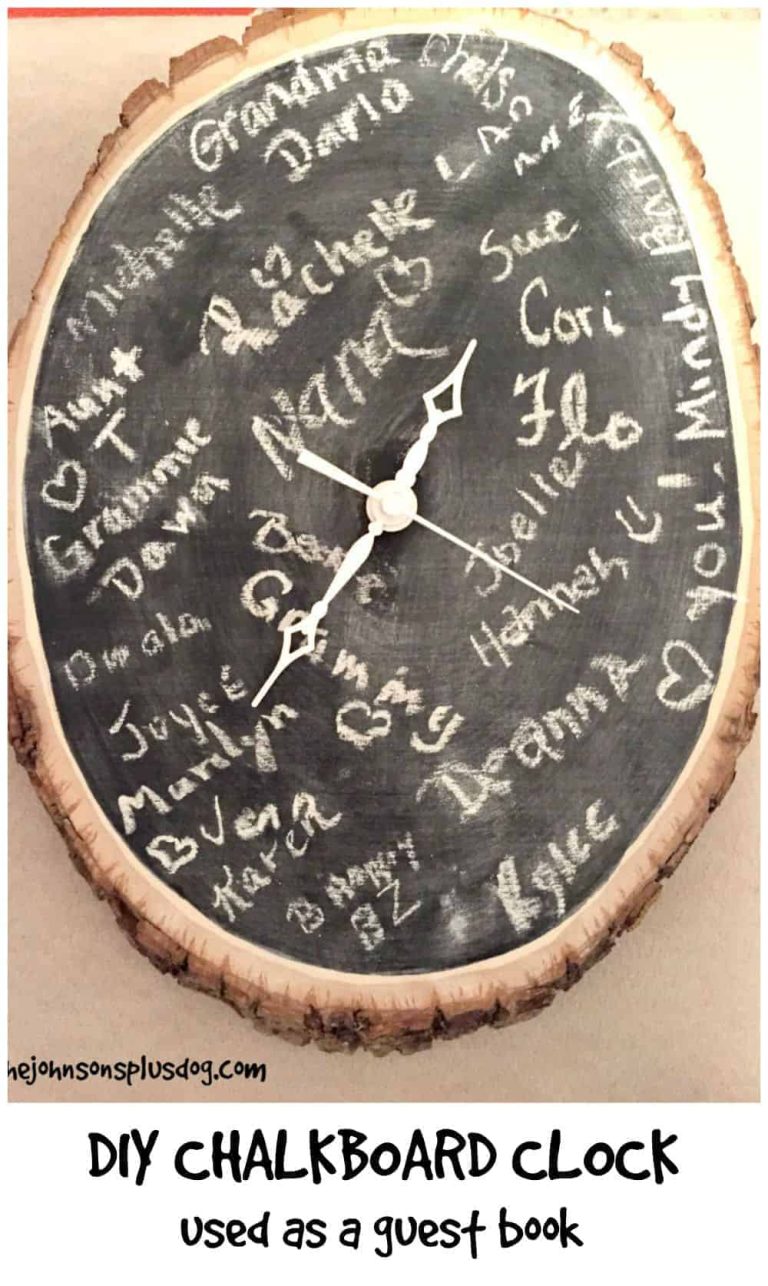 DIY Chalkboard Clock tutorial here!
Well guys… her official due date was yesterday and still no baby! We're all anxiously waiting for Little Mister or Miss to arrive (that's right – we don't know if it's a boy or girl) !! So, I thought while we're all waiting I would give you the final reveal of the whole sha-bang.
I planned this fun shower with a couple other amazing girls and there were rounds and rounds of emails exchanging ideas. We even had a secret group board on Pinterest to save all of our inspiration. This was such a great planning tool for us! The board is not a secret anymore – click here to follow the board!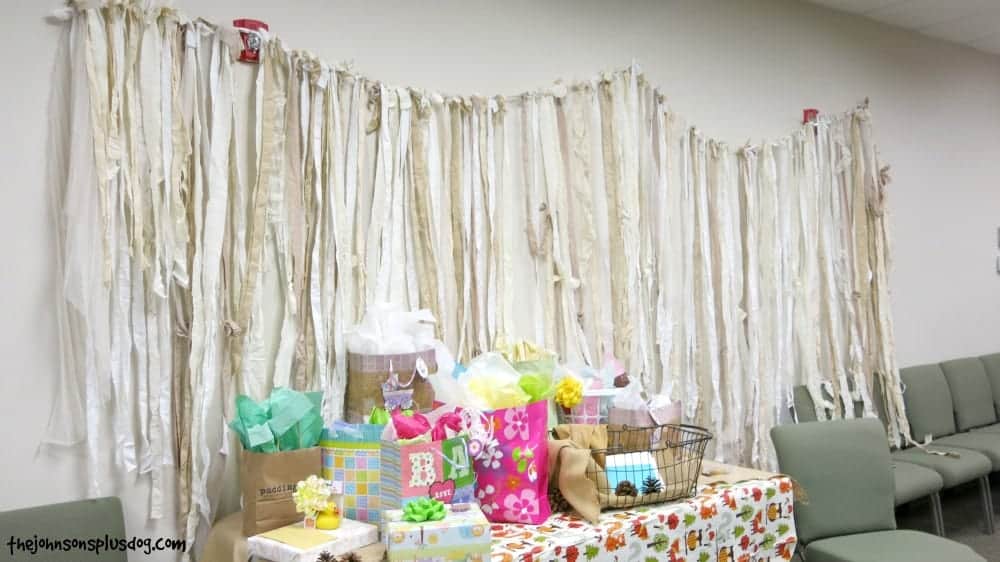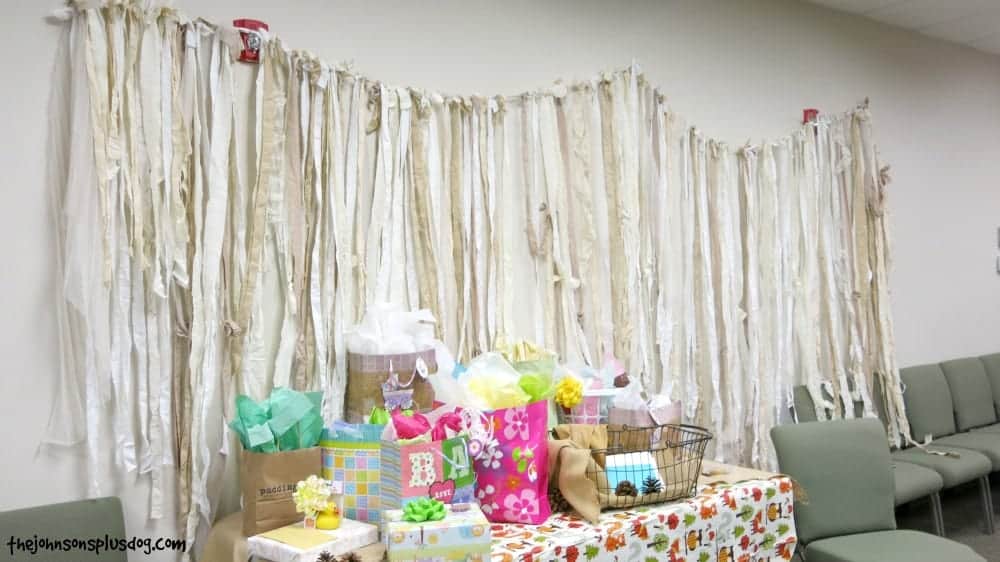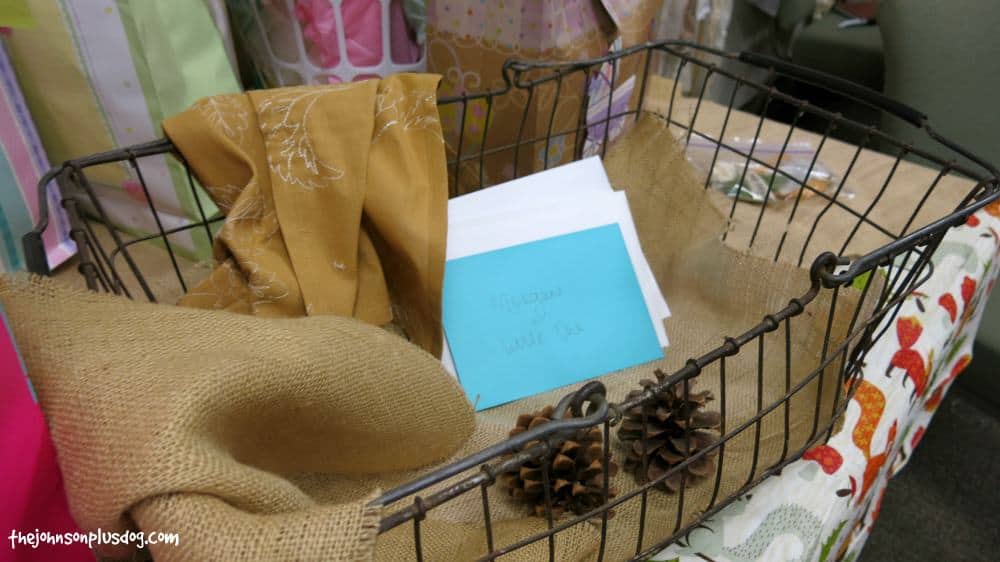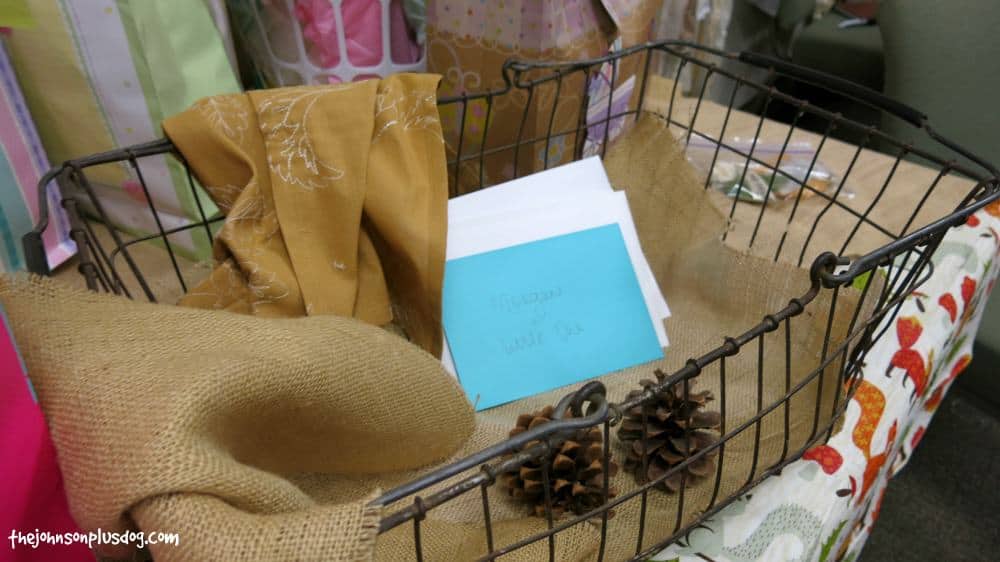 Our initial goal was to plan a cute gender neutral baby shower. When we heard that mama was decorating the nursery with a fun forest theme, I mean.. come on, the choice was obvious. Once we started looking, man were there tons of rustic woodland baby shower ideas out there! I think my favorite part of the shower was themed food. We really took the shower theme to a whole new level with chocolate acorns, pine cone cheese balls and more!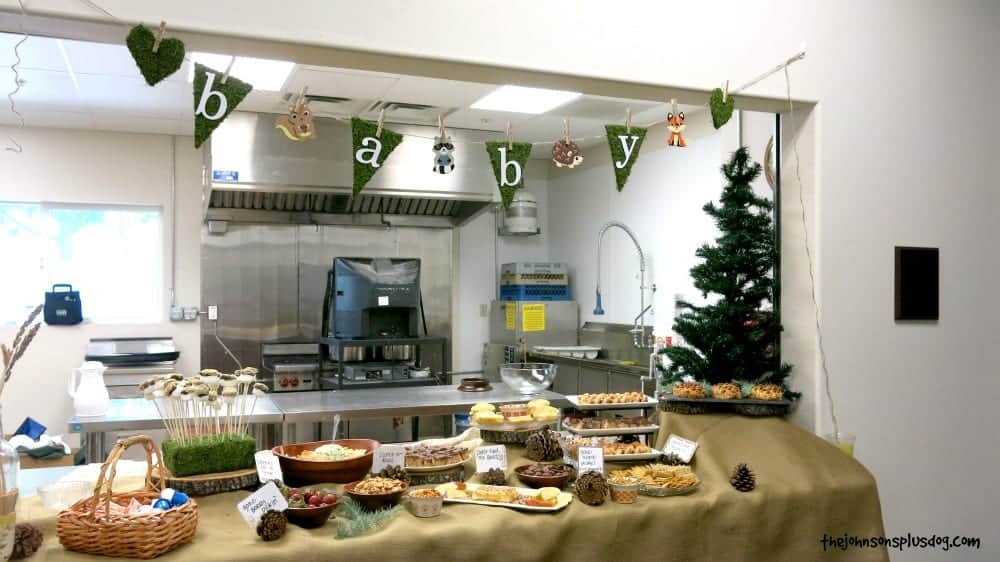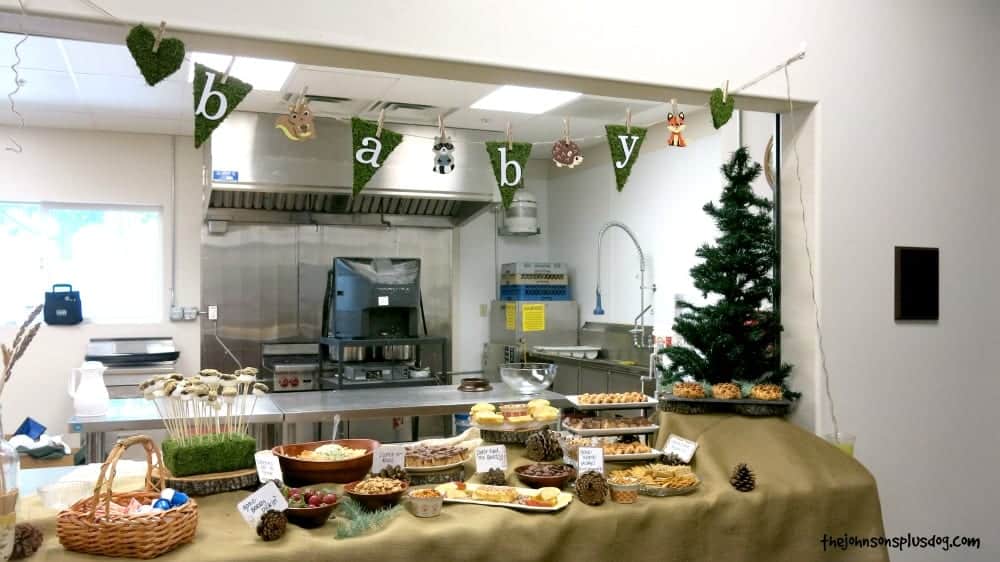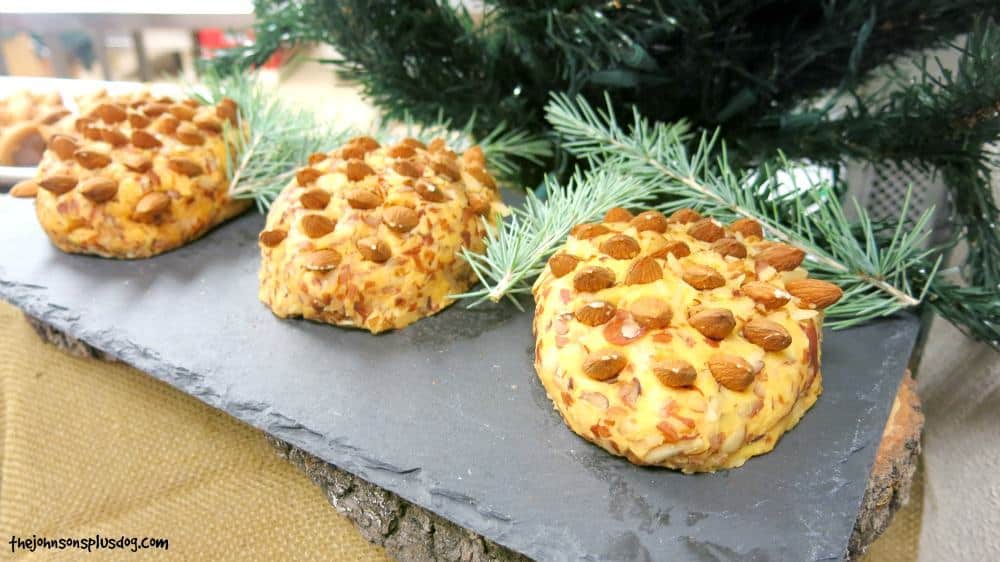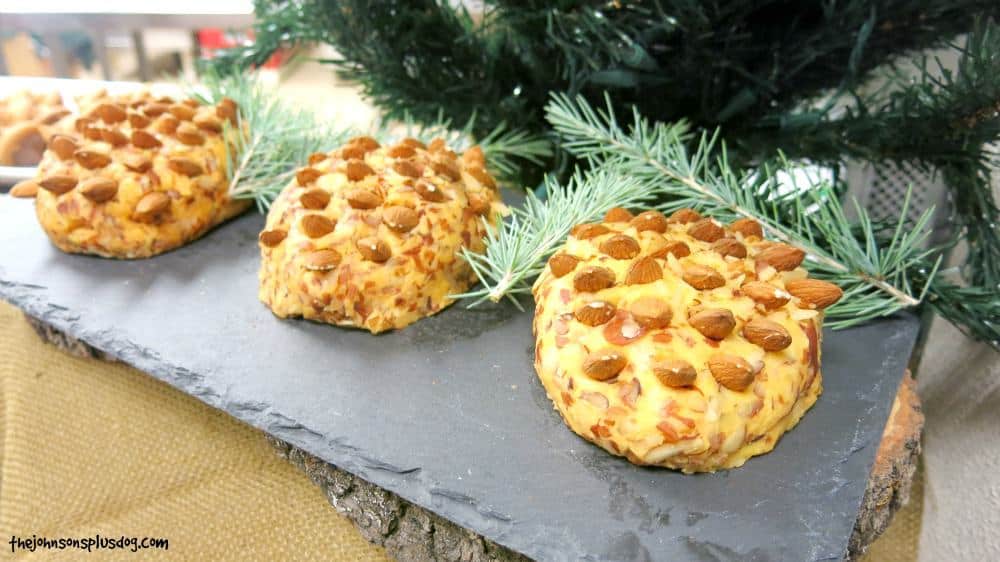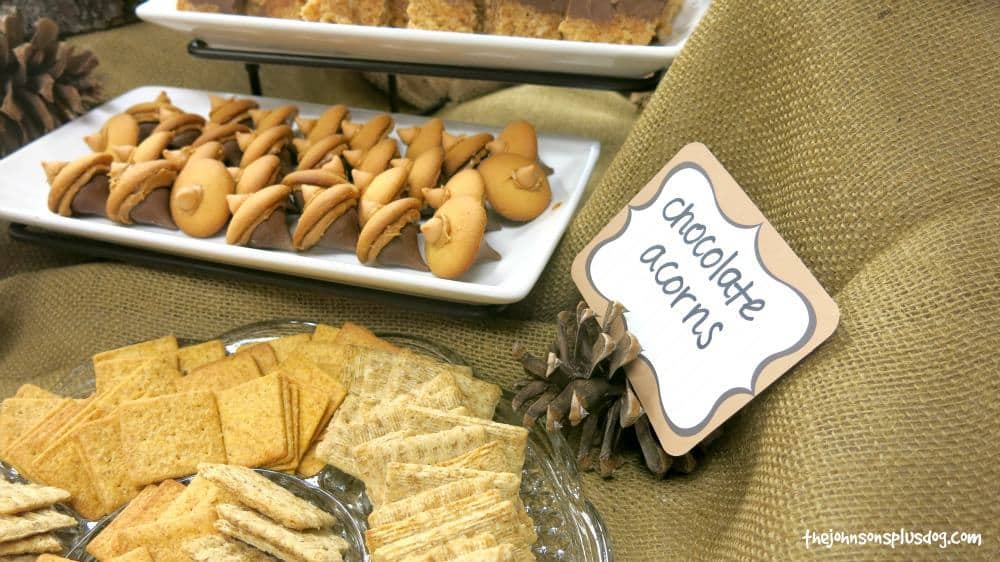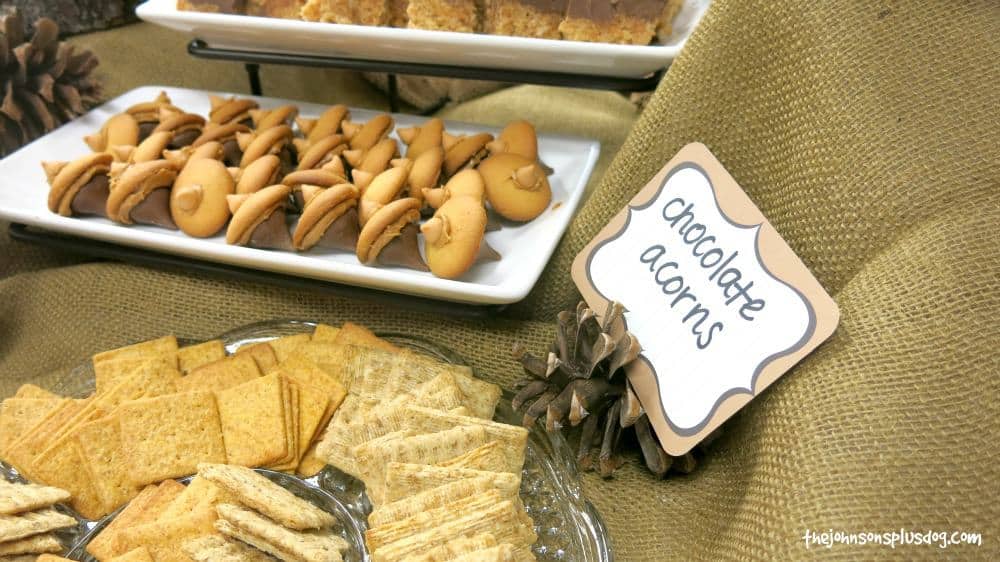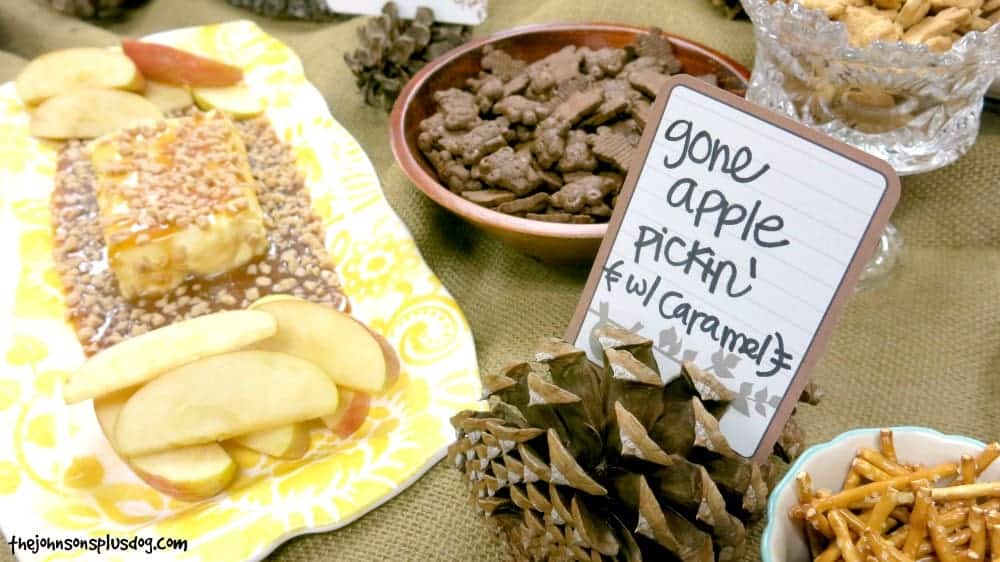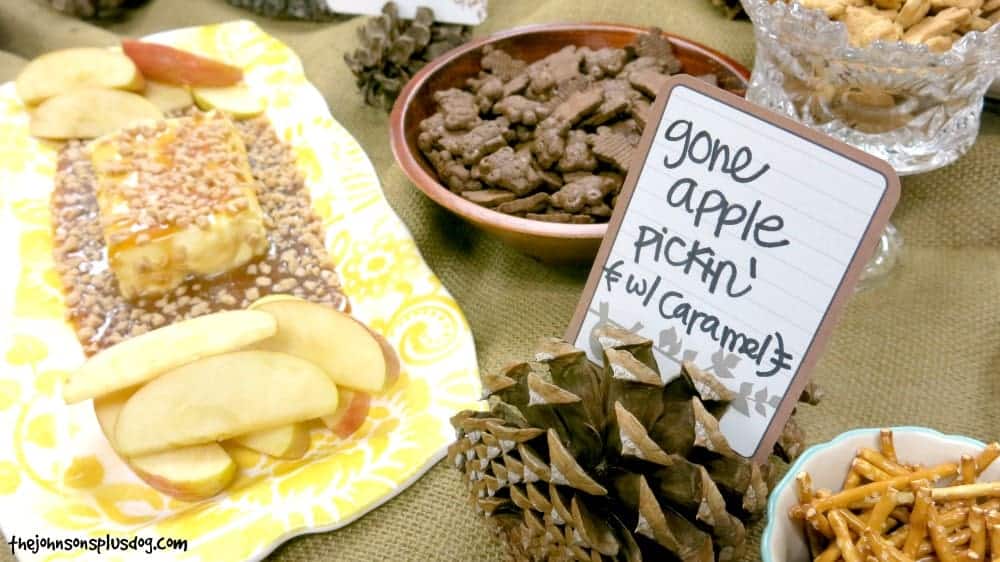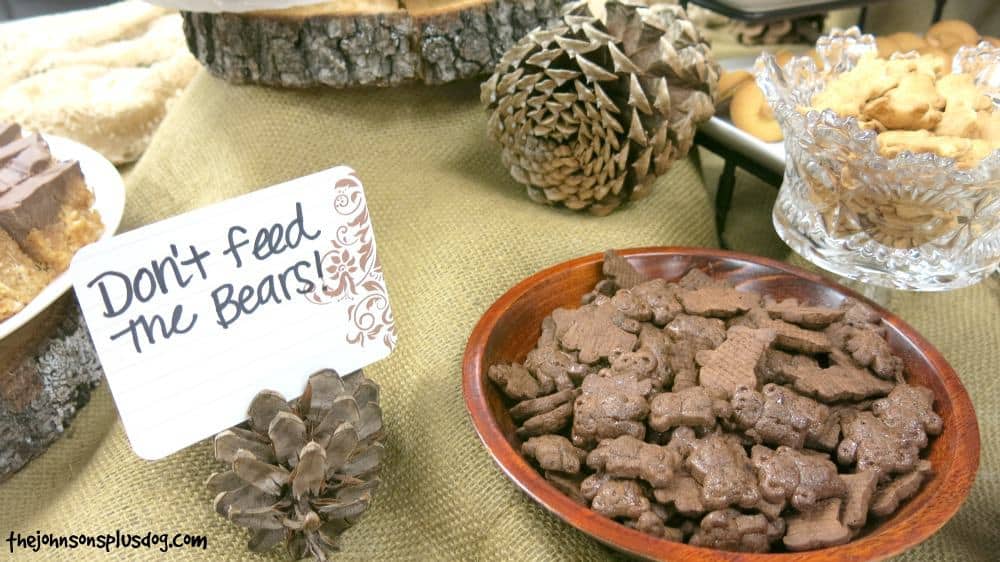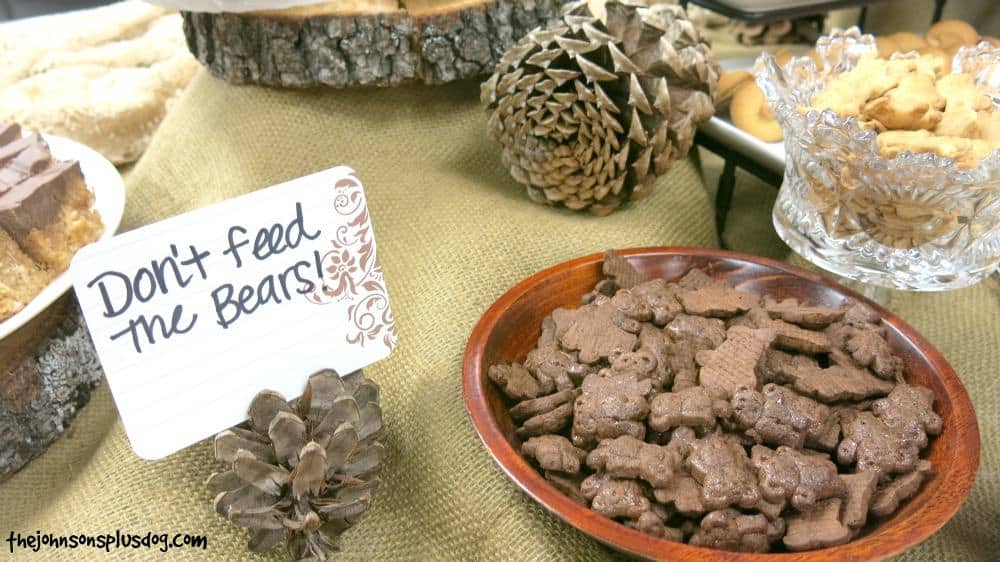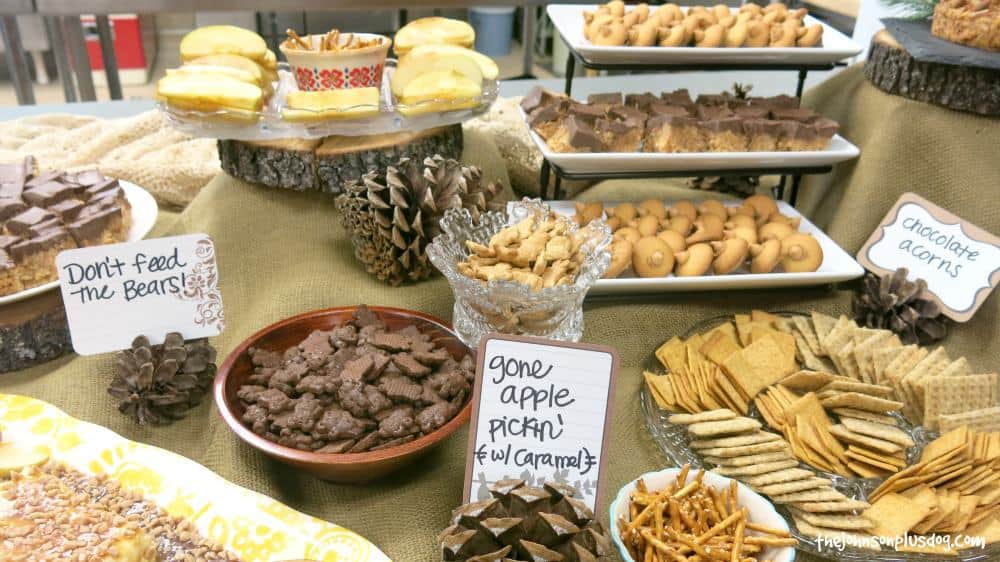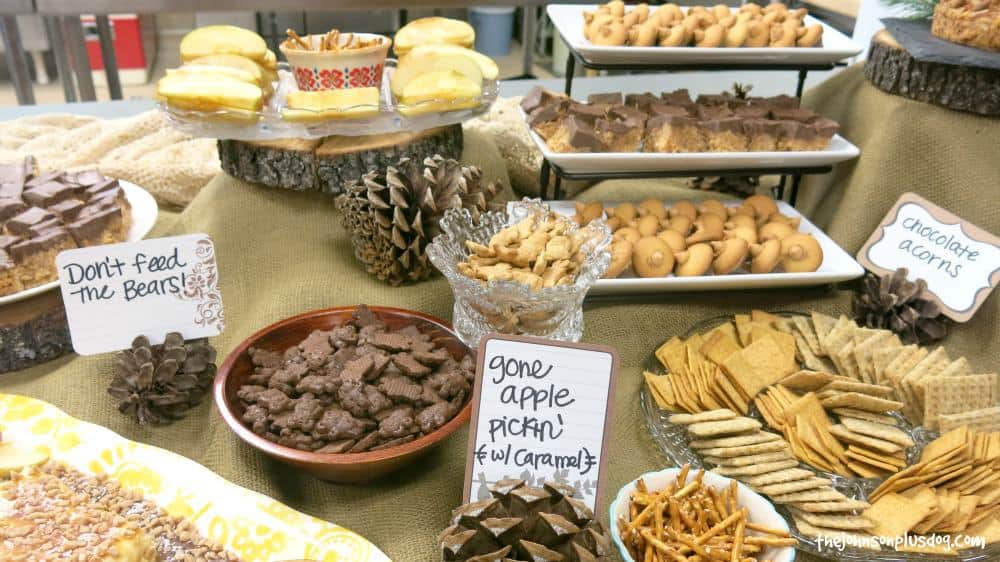 Oh my goodness, I'm getting hungry looking at all the yummy food. Those s'mores on a stick were sooooo good! We got creative with the holder for them. That's just moss covered styrofoam floral blocks. It worked perfectly!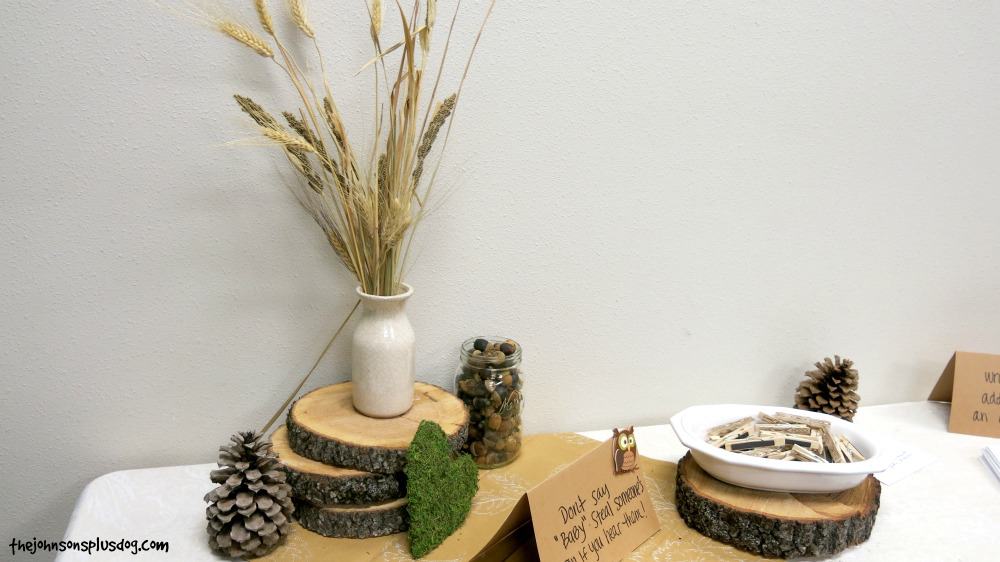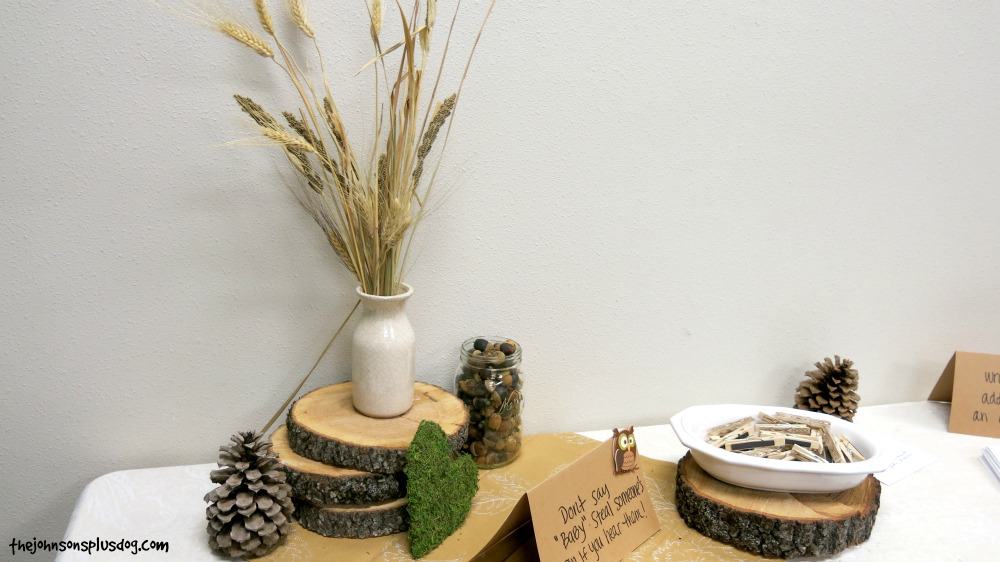 We played the classic "don't say baby" game. The fun little twist was the clothespins, which I spiced up with wood grain washi tape (found at Hobby Lobby) and put magnet strips on the back. The pins doubled as favors as everyone got to take home a magnet clip or two!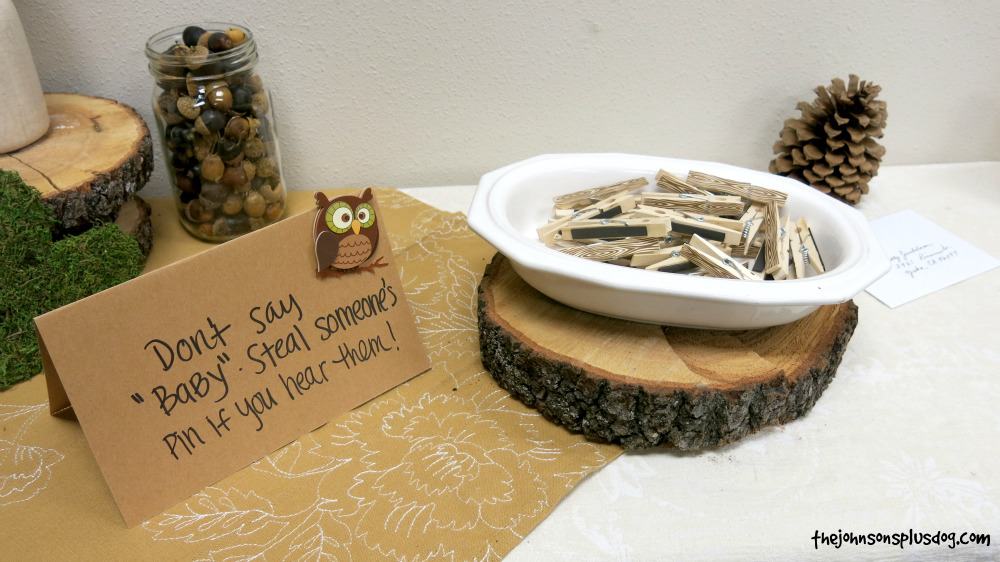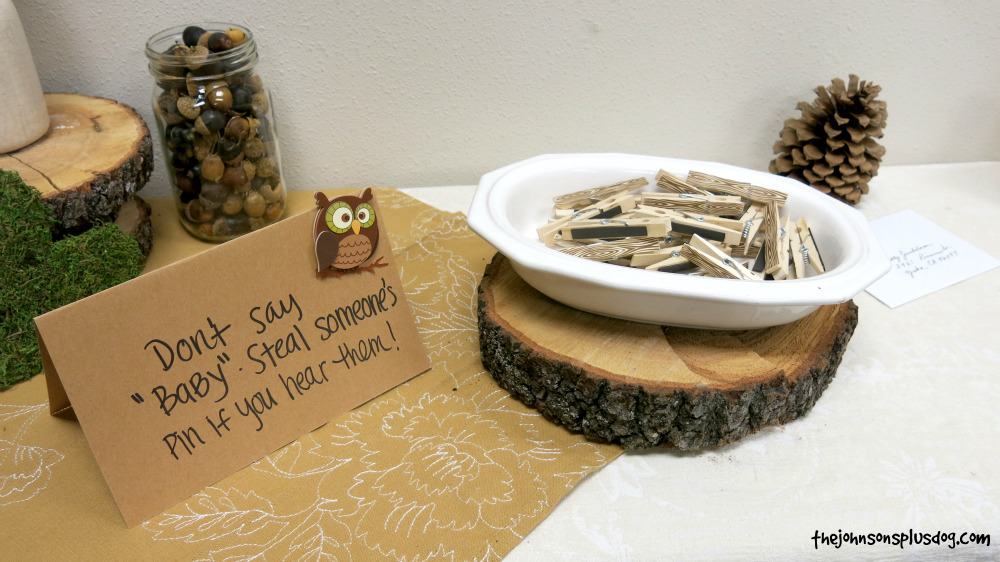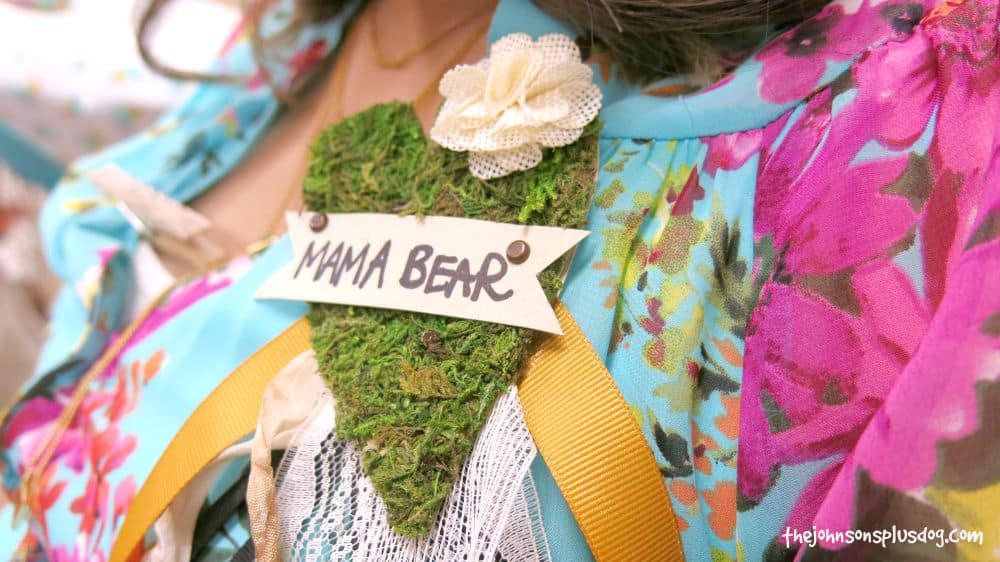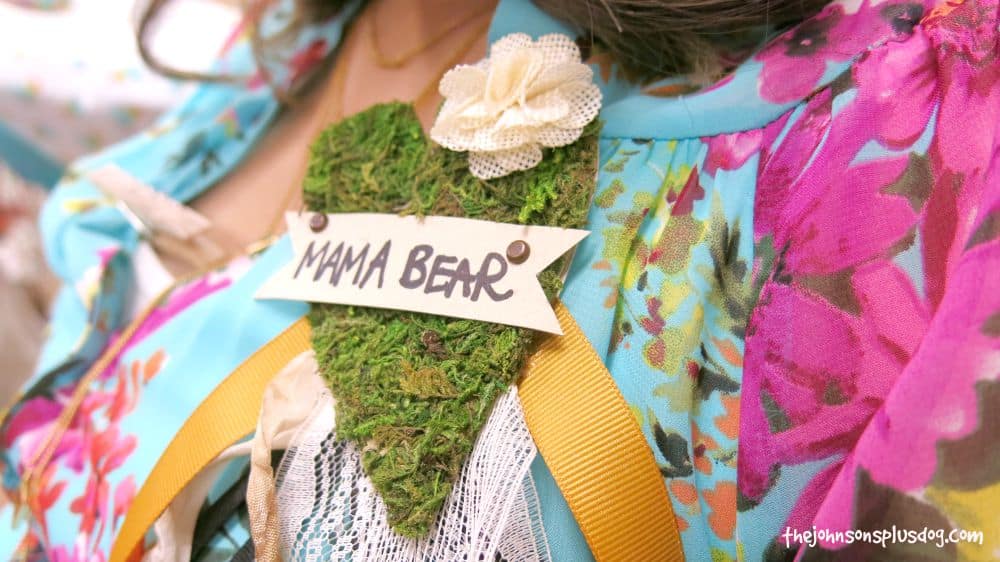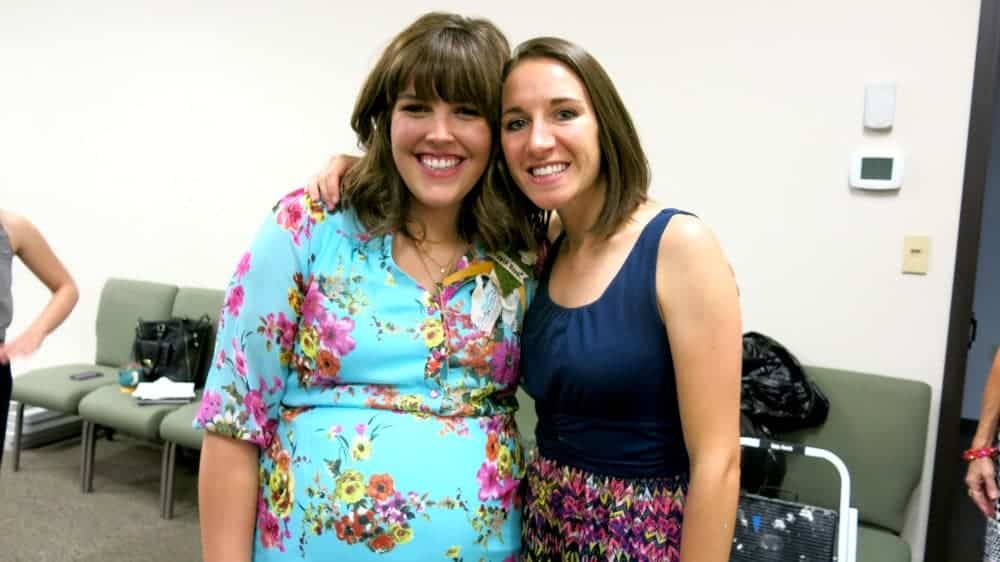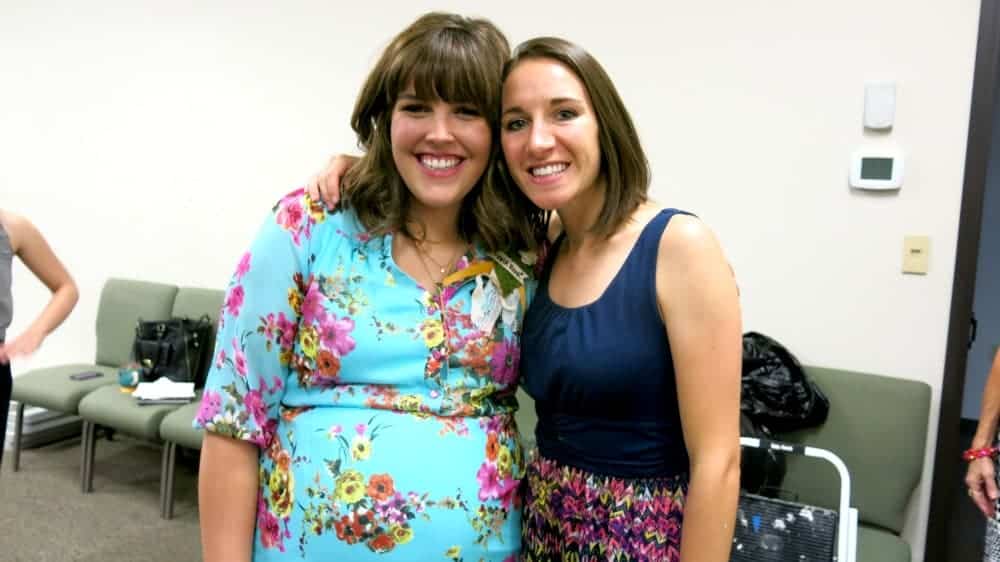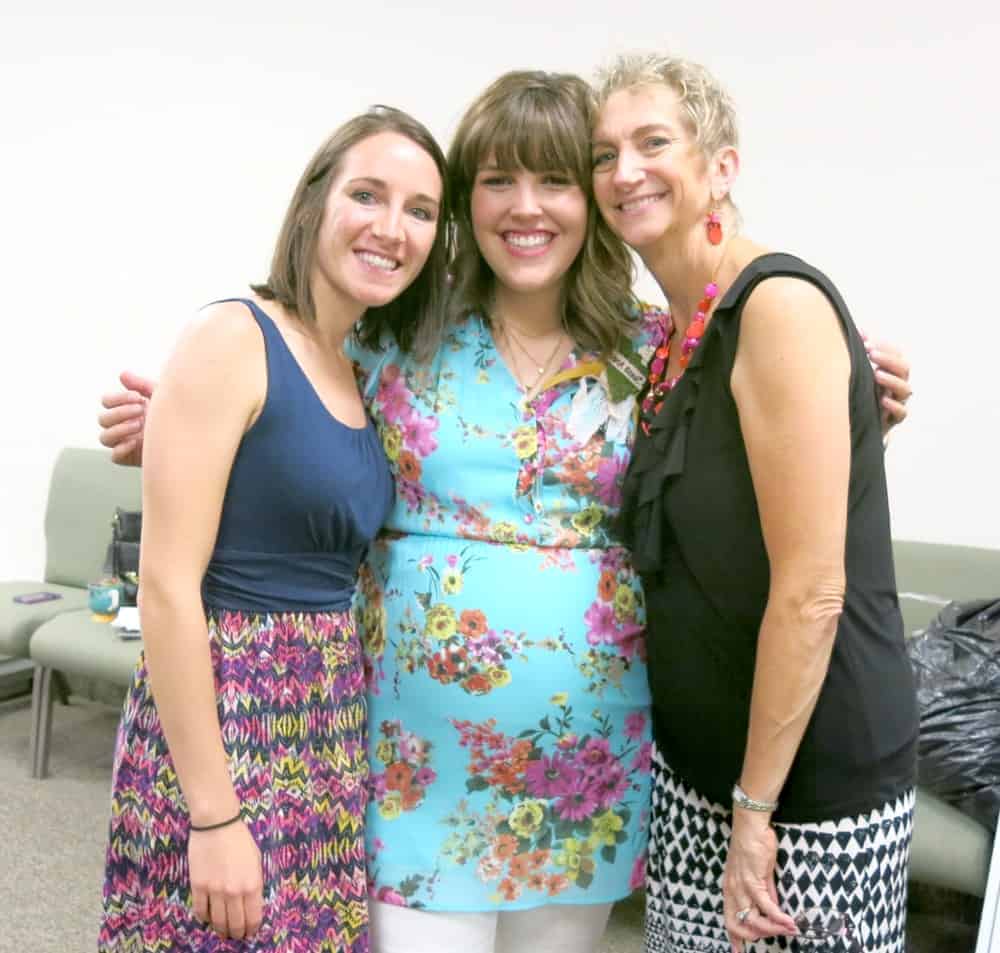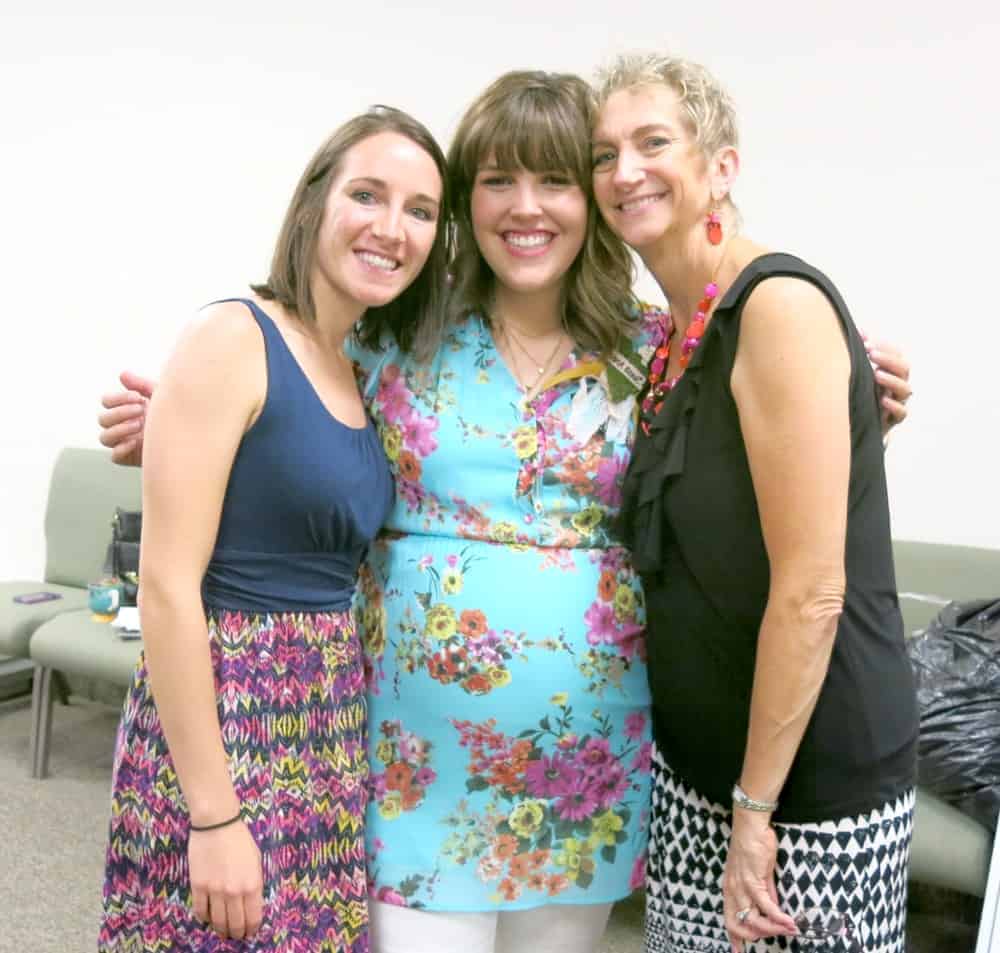 It was so much fun to shower my wonderful sister for the day. We hope she felt just how much love we all have for her (and that little baby already!). We are so excited to support her as she and her hubby embark on the journey of parenthood! We had a great time together catching up with old friends and making new friends! We need to invent some more reasons to have showers for each other because they are just so much fun – any ideas?!
If you're looking for more inspiration for planning a rustic woodland shower, you've gotta see this woodland themed shower my friend Amanda recent hosted! It's adorable.
Ok, now that we got that done… it's time for a baby, don't you think? Come on now baby! We're waiting for you here. Can't wait to snuggle you!