Early January is a busy time for thank you cards. There is so much generosity of poured out during the holidays, everyone is need of a handful of thank you cards afterward. Whether it be a thank you for a Christmas present or for hosting Christmas dinner, dog-sitting during the holidays, etc. A handmade ANYTHING is always better than not, so I always try to make handmade thank you cards. Card making is one of my favorite hobbies that I haven't had a lot of time for lately with the move/renovation/life, but I'm so excited to share with you this simple 5 Minute Handmade Thank You Card.
I had a long list of thank you's to write, so I wanted to make something that was easy to replicate, simple to make and still impactful and definitely homemade. I made 12 of these in less than an hour, so they definitely take 5 minutes or less!
This post contains affiliate links, but nothing that I wouldn't wholeheartedly recommend anyway! Read my full disclosure here.

Supplies Needed For 5 Minute Handmade Thank You Card:
Pre-printed cards – you can buy variety packs like this one
Burlap – cut down to about 2.5″ x 3.5″
Tan Paper (or color of your choosing)
Thank You Stamp – I got this one from Michaels a long time ago, here's another cute option
Black Ink Pad – the one I used can be found here
Glue – I swear by the 3-in-1 Glue for just about everything in life
Paper Cutter – or I guess you could use scissors, but you should really invest in a paper cutter to make your life easier! The one I used can be found here, it's awesome.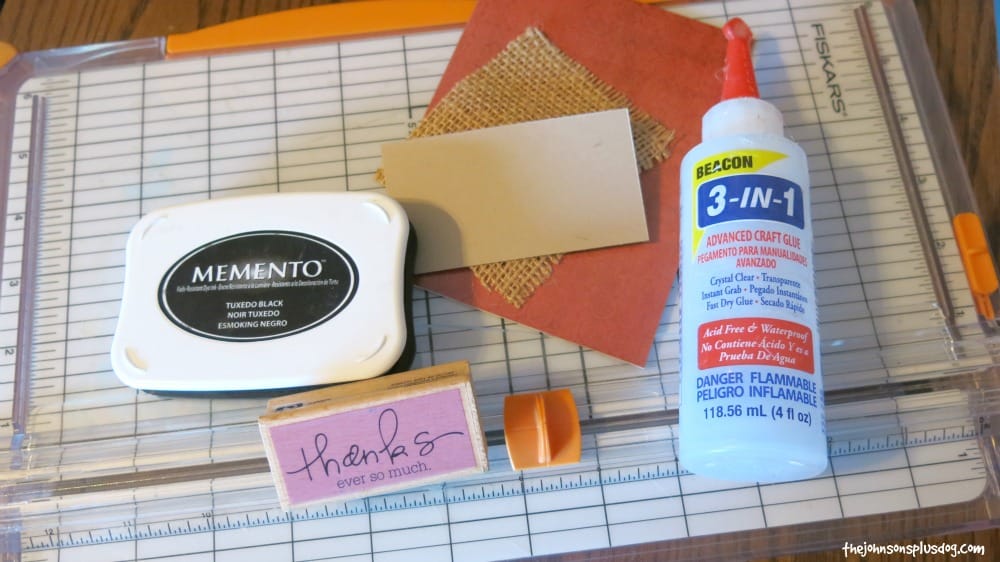 Step One: Use paper cutter to cut paper down to size so there is enough wiggle room for a border around your stamp.
Step Two:  Stamp your sentiment.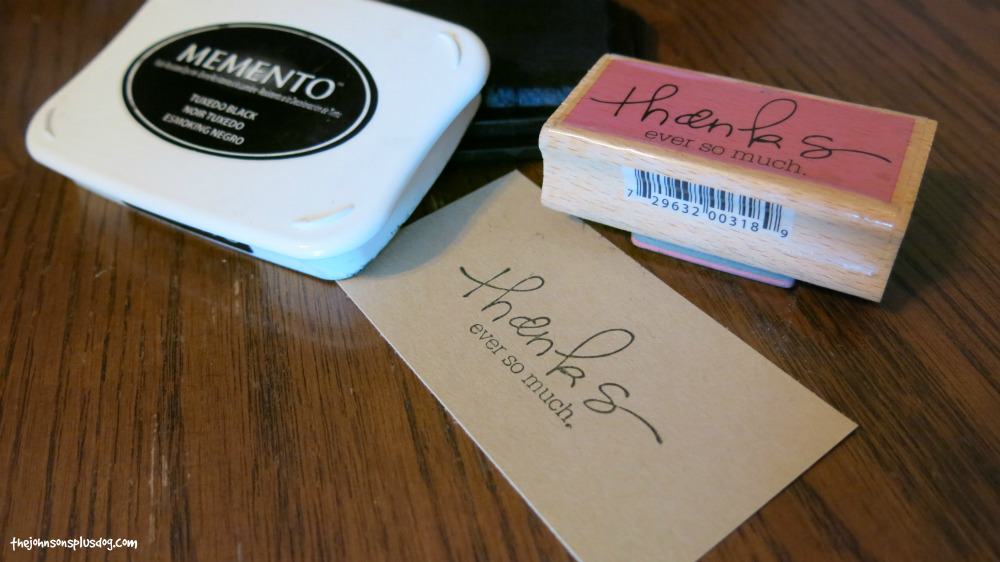 Step Three: Apply rough black ink to the edges of paper. I love this technique. It really makes the paper "pop" against a busy background. You just hold the paper between your index finder and thumb and hold up the ink pad and run against the edge of the paper until you get the desired effect.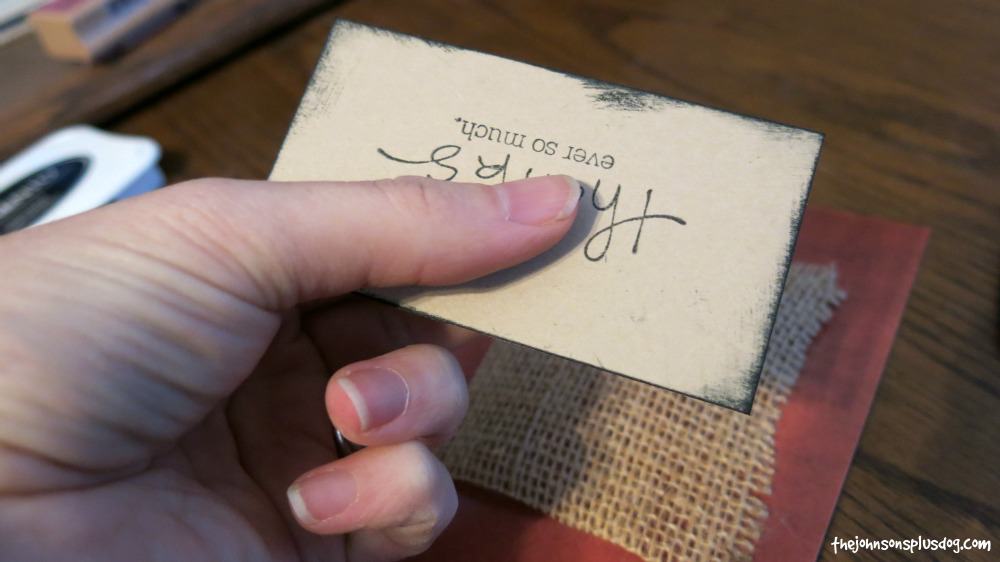 Step Four: Glue burlap to card. Be careful to JUST glue the middle portion that will covered up by the paper. The glue runs through the burlap, so it would be a big mess if you applied glue to the entire back of the burlap.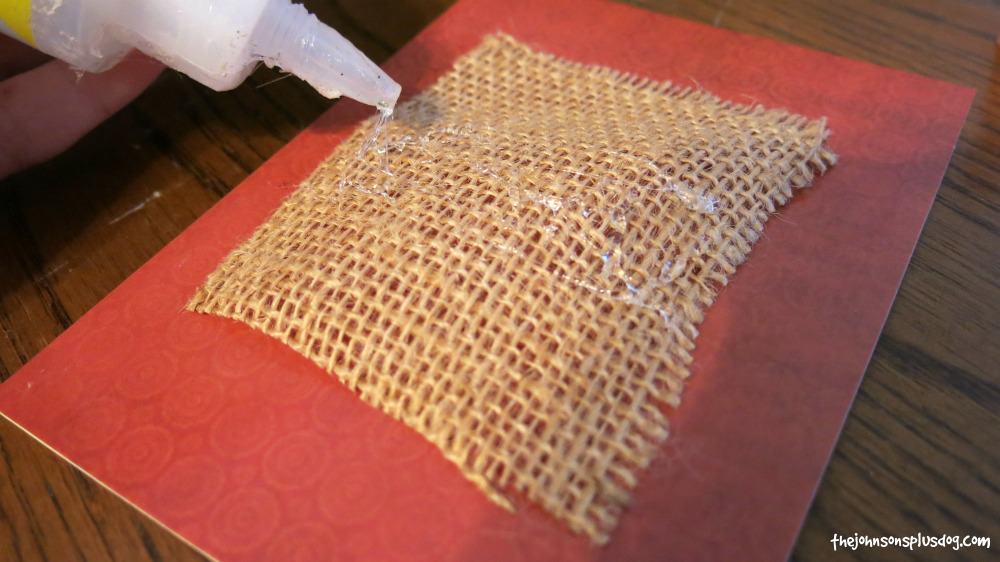 Step Five: Glue stamped paper in the middle of the card. You can also use Foam Adhesive Squares (like these) to apply to paper to the card. This pops the paper up a little bit and adds some dimension.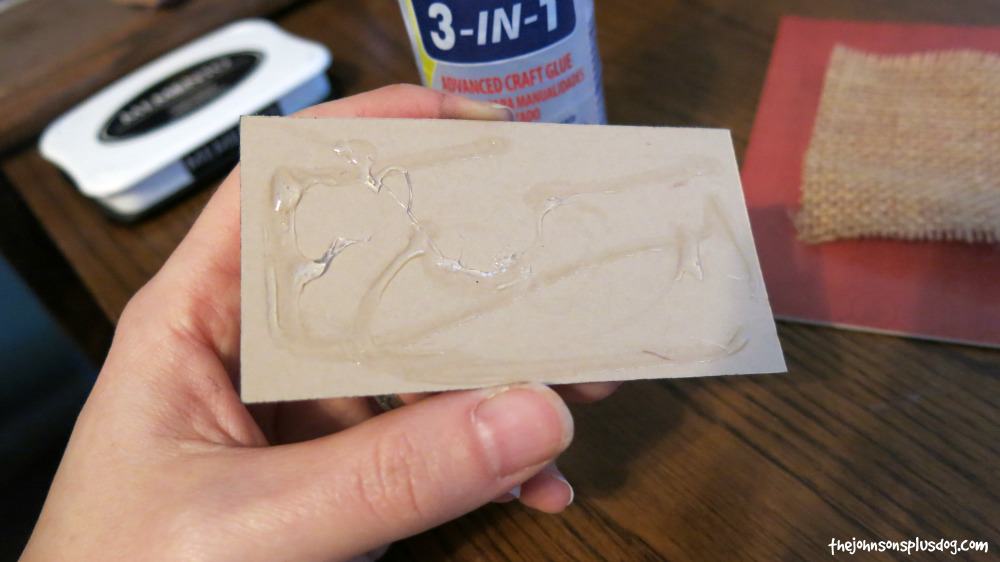 Ta-da!!!! See… I told you that wouldn't take you very long to make this handmade thank you card.
If you're making a lot of cards at once, I definitely recommend streamlining the process. In this case, I cut all my burlap pieces, cut all paper, stamped all papers, glued everything, etc. This helps the handmade thank you card process go quickly.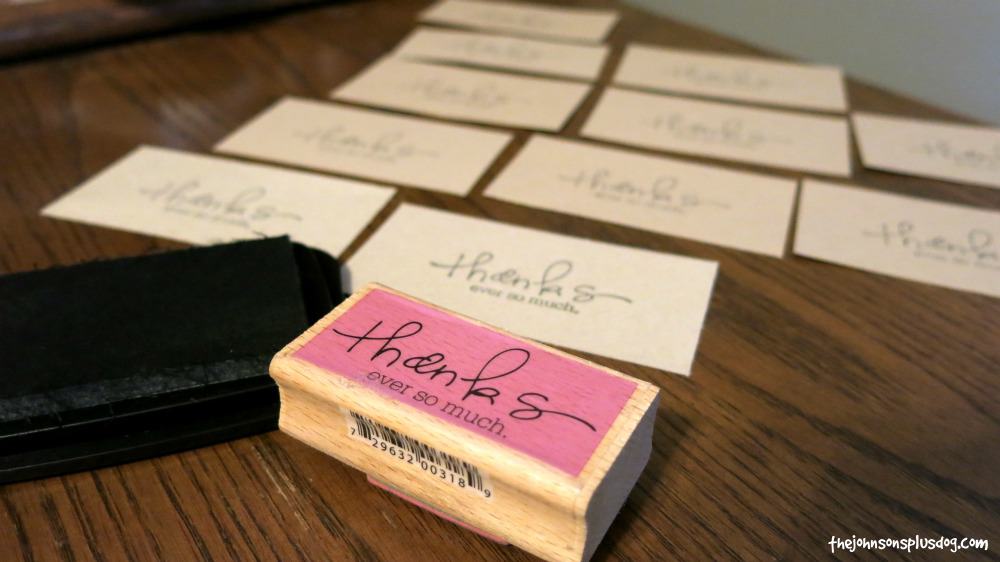 Look at all these cards I got done in less than an hour! Bulk cardmaking at its finest.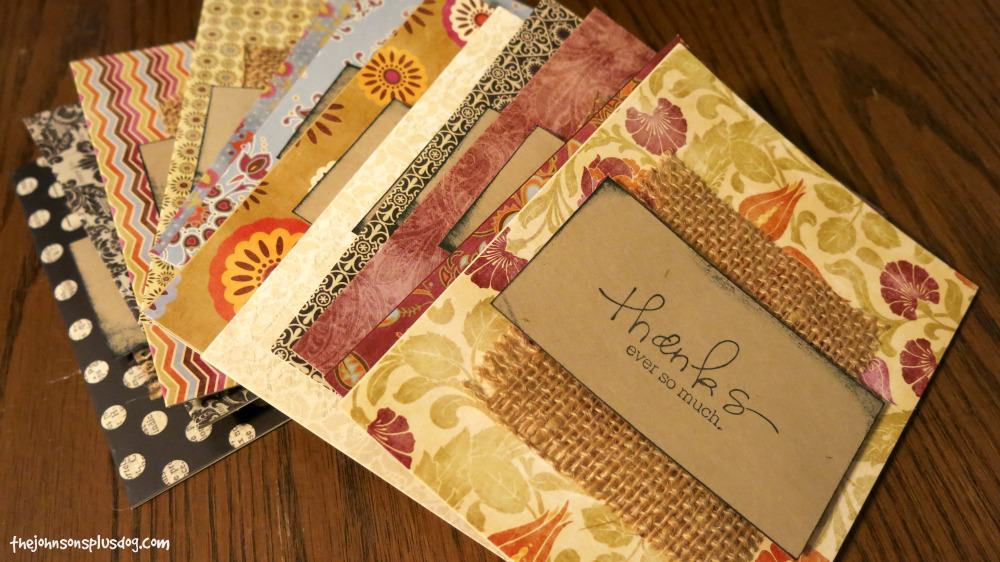 Giving a handmade thank you card can be easy. See! That only took us 5 minutes.
I'd love to see the easy handmade thank card you came up with! Share them in the comments!
[mailerlite_form form_id=4]