Procrastinators unite! These 9 last minute printable Christmas gifts will save you just in time for the holidays. And they are super budget friendly…each last minute gift idea is less than $10!
Are you a procrastinator? You know the type…. always running a little bit behind schedule and waiting until just the very last minute. I'm not personally much of a procrastinator by nature, but I can definitely understand the last minute rush to get your holiday shopping done just in time…because I've been there some years. Well, procrastinators…you're in luck today because all of these 9 last minute Christmas gifts are printable… which means all you have to do is push print on your computer at home and then wrap up you last minute Christmas gift and BOOM…done. There's really something for everyone on your holiday shopping list…from the winos to the little kiddos.
Related – Other Christmas Gift Ideas:
This post contains affiliate links, but nothing that I wouldn't wholeheartedly recommend anyway! Read my full disclosure here.
Etsy is the perfect place to shop for printable anything and there is NO shortage of great last minute printable Christmas gifts there. I'm always blown away by the amazing, talented Etsy shop owners out there.
These printable Christmas gifts are also budget friendly, which is always appreciated this time for the year! Each of these gift ideas are $10 or less!
Are you ready to see these 9 last minute printable Christmas gifts for procrastinators?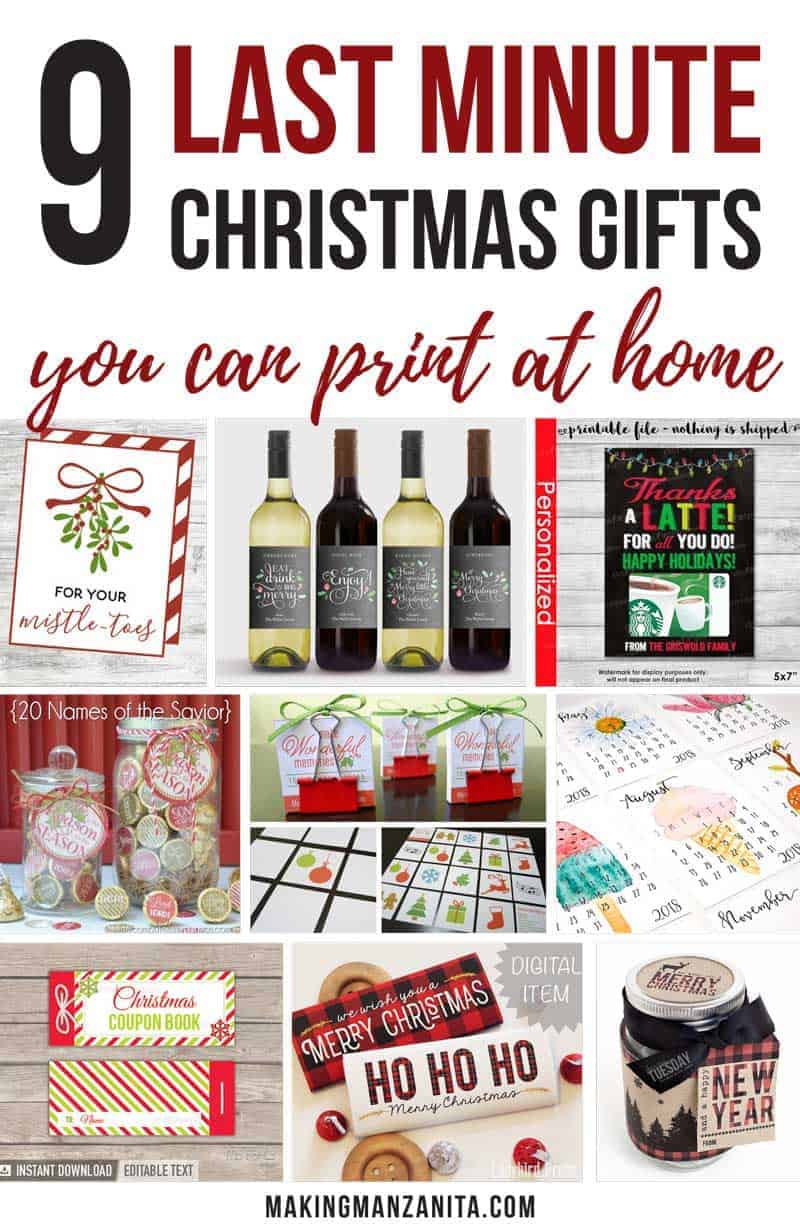 Procrastinators, have no fear. The solutions for your last minute holiday shopping is here! 🙂 Printable Christmas gifts are way to go if you're looking for last minute and budget friendly gifts this year.
Which one of these last minute printable Christmas gifts is your favorite??
Let me know know the comments below.