This rustic Christmas advent calendar fits right in with the farmhouse style and it is simple to create! You're going to love this easy Christmas advent calendar idea.
This post is brought to you by Walnut Hollow and contains affiliate links, but nothing that I wouldn't wholeheartedly recommend anyway! Read my full disclosure here.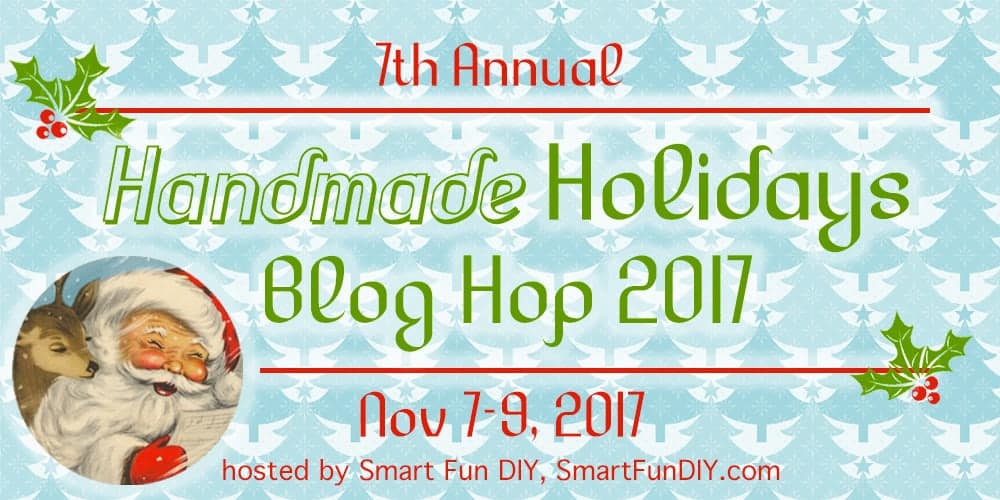 If you are joining from the Handmade Holidays Blog Hop, welcome!! I'm really excited about today of the Handmade Holidays because it's all about Holiday Decor…and decor is kind of my thing! I've been thinking about my Christmas DIYs for months and I'm really excited that it's finally socially acceptable to least start talking about Christmas (at least in the blog world…where we always need to be one step ahead of you in real life).
Today's tutorial is simple and easy to create, but turns out awesome and will add so much farmhouse charm to your Christmas decor! I was so excited when I saw that Walnut Hollow was a sponsor of the Handmade Holidays. I knew their products would be perfect for my rustic Christmas advent calendar idea.
Don't forget to enter the giveaway below for your change to WIN BIG and then continue the blog hop at the bottom of the post so you don't miss out on an awesome Christmas decor project! 

Supplies Needed for Rustic Christmas Advent Calendar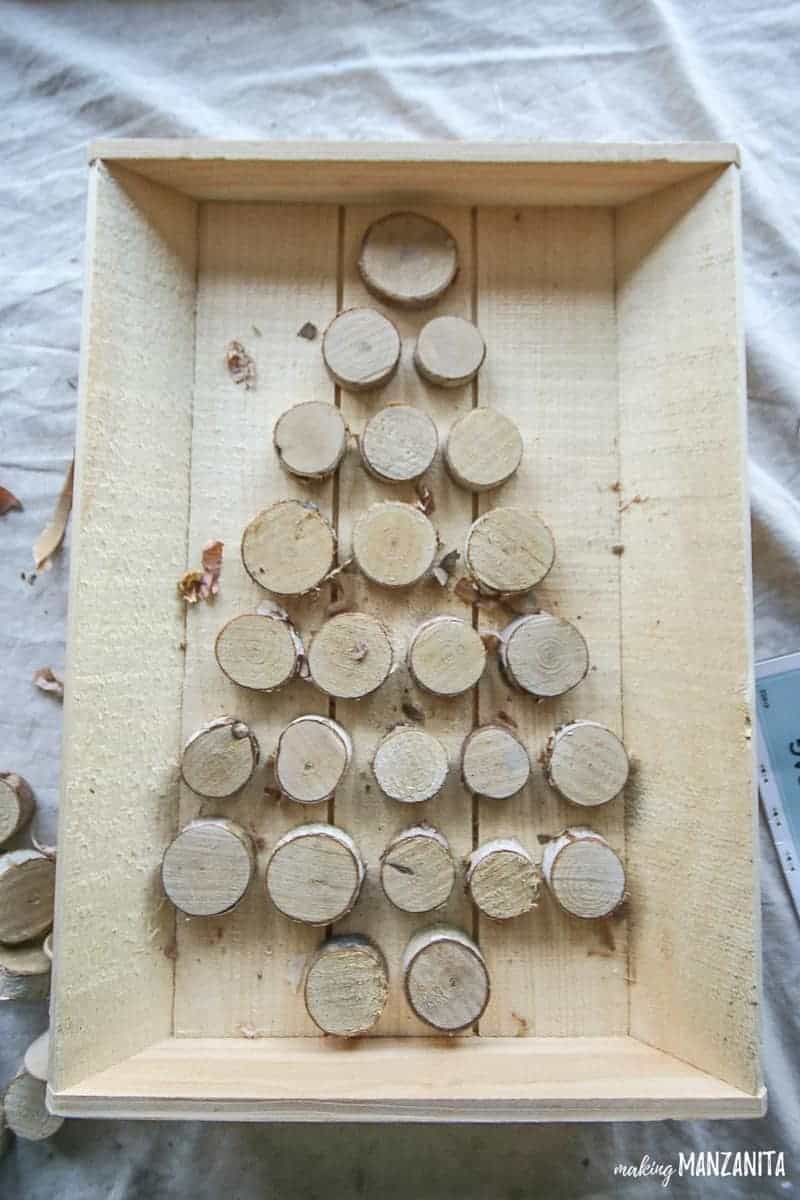 Step 1. Arrange birch rounds in tree shape.
Started by unpacking the birch rounds from the value bags and arranging 25 of them in a general tree shape on the tray.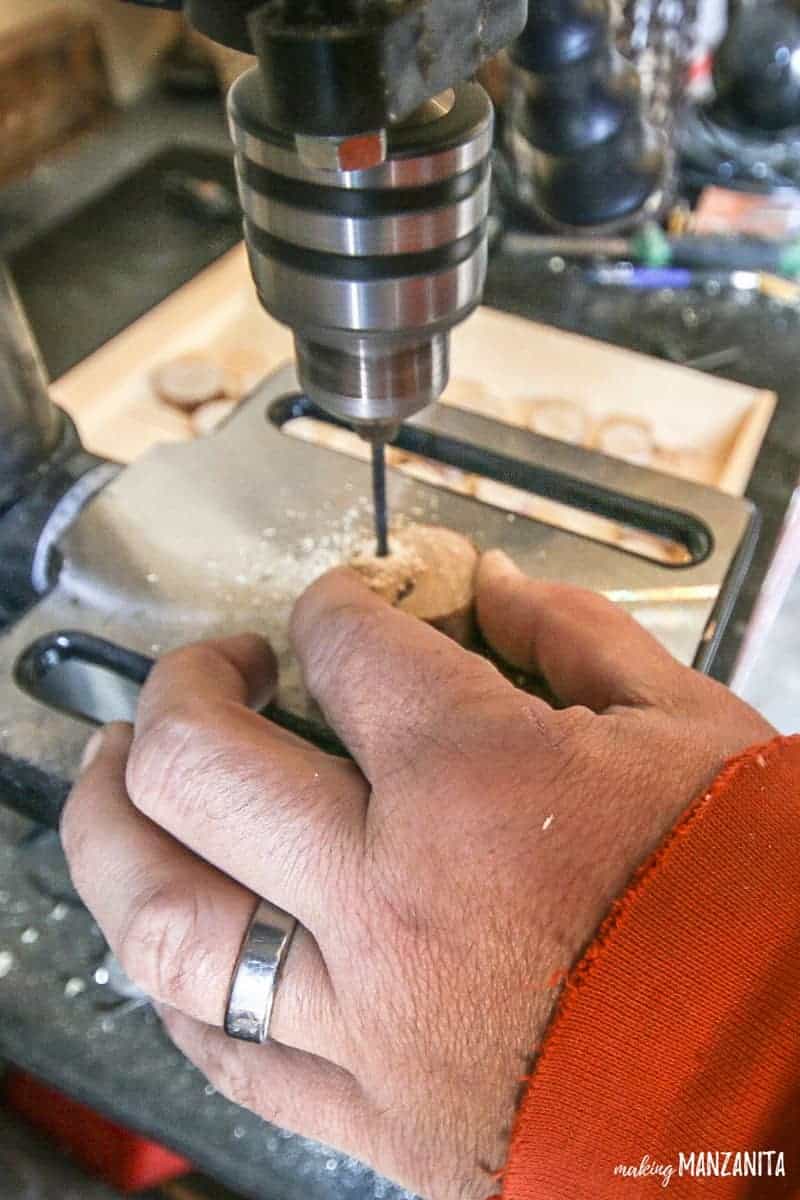 Step 2. Drill holes in birch rounds.
Next, use a drill press or a drill to drill 1/8" holes in the top center of the birch rounds. These holes will allow the nails to go through so the rounds can hang on the tray.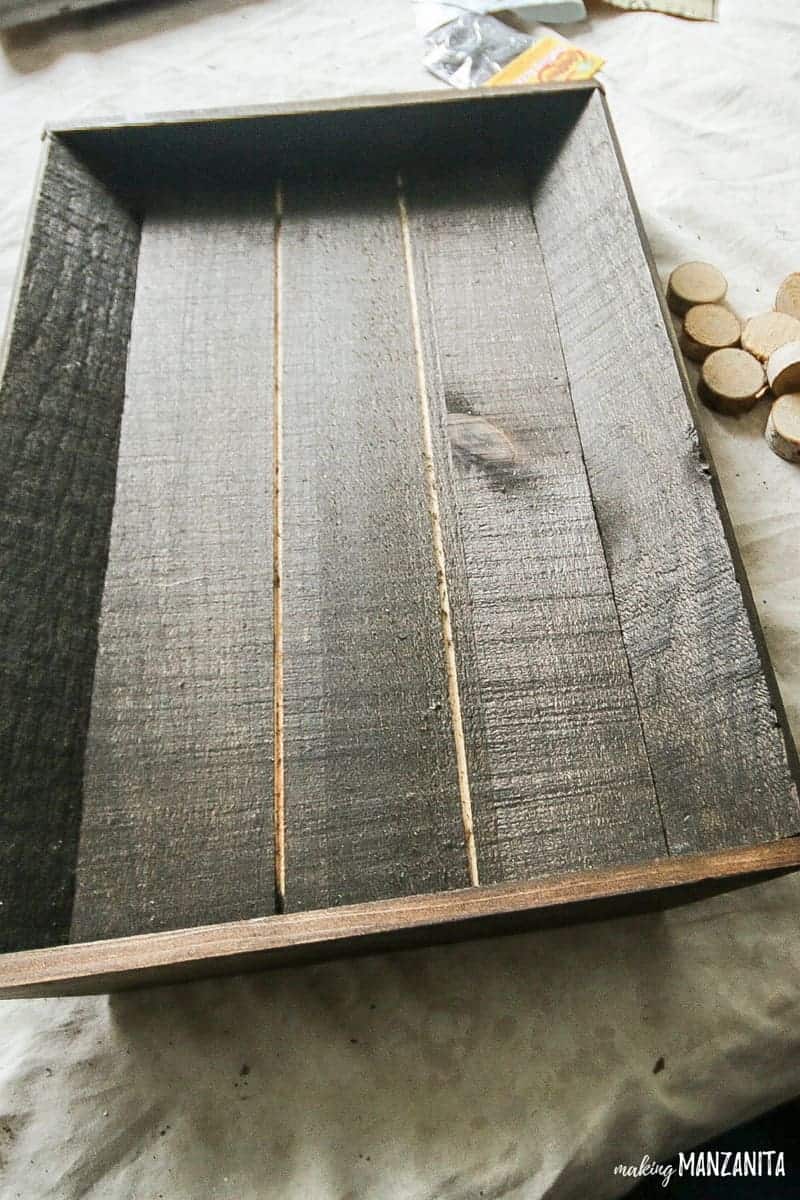 Step 3. Stain tray.
Stain tray with a dark wood stain. This is to create a dark base underneath the painted surface, which makes it really easy to create the farmhouse distressed look.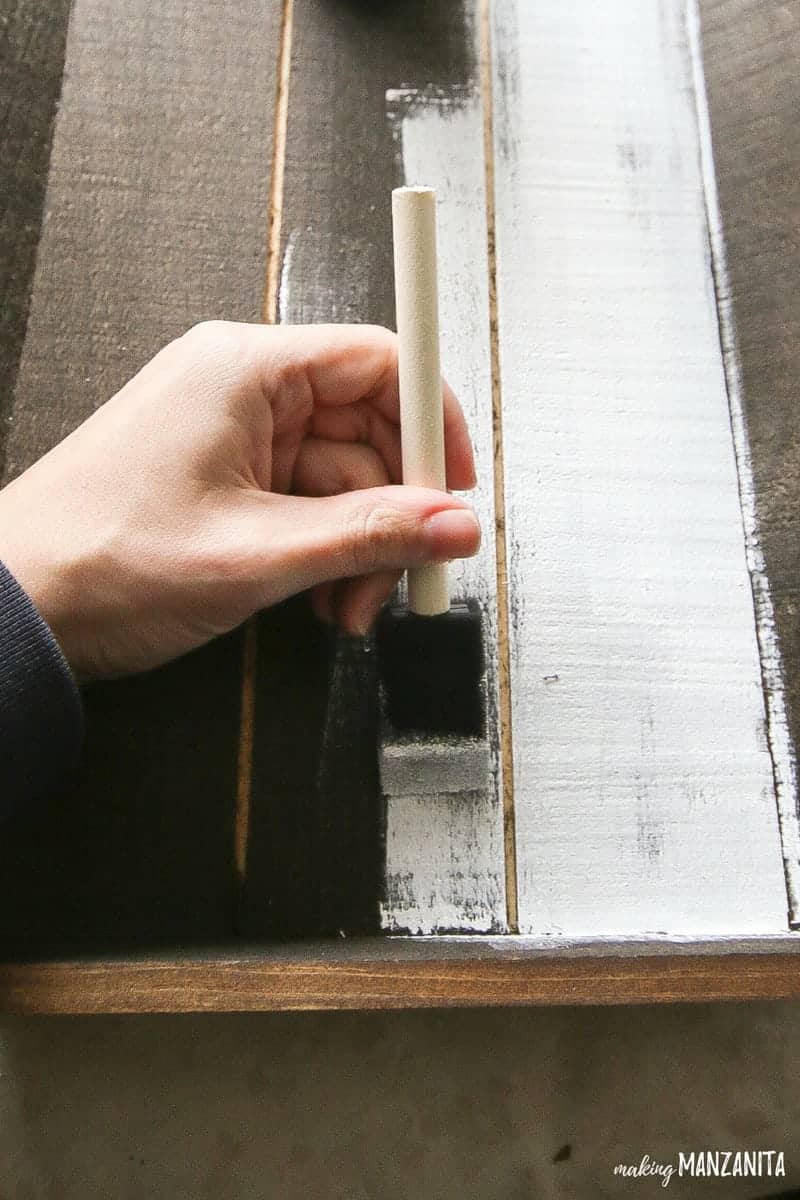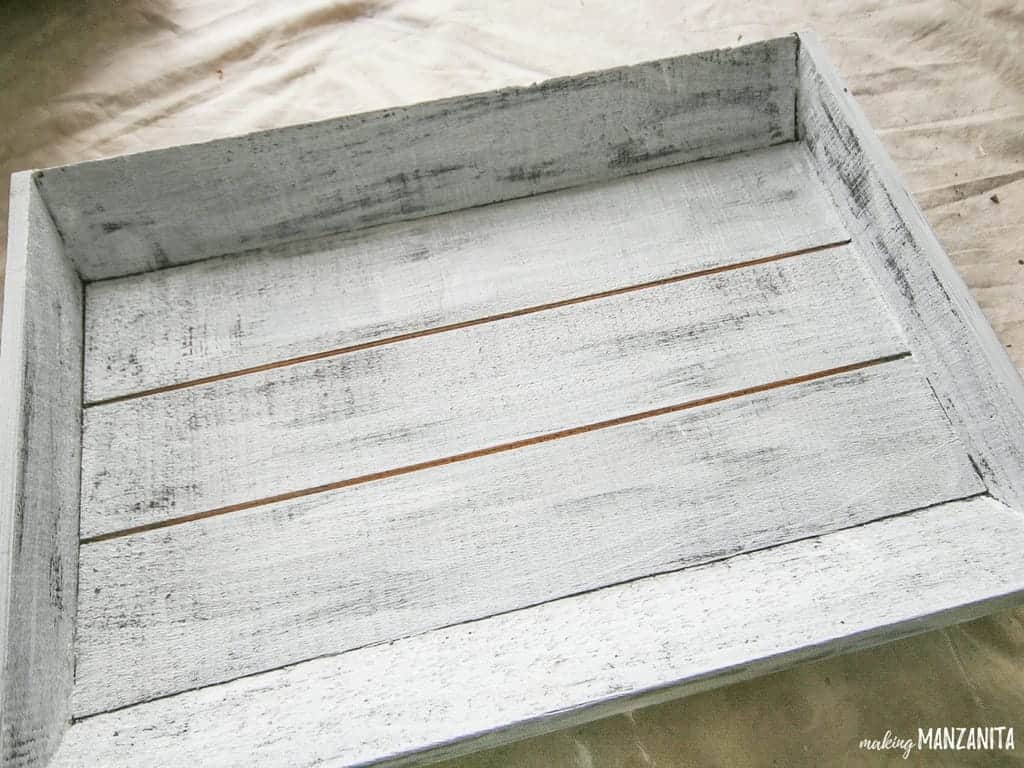 Step 4. Paint tray.
I used a foam brush to apply one coat of white chalk paint. I did paint it on roughly so that it was thinner in some areas and let the darker wood peak through a bit. This helped so I didn't have to as much distressing.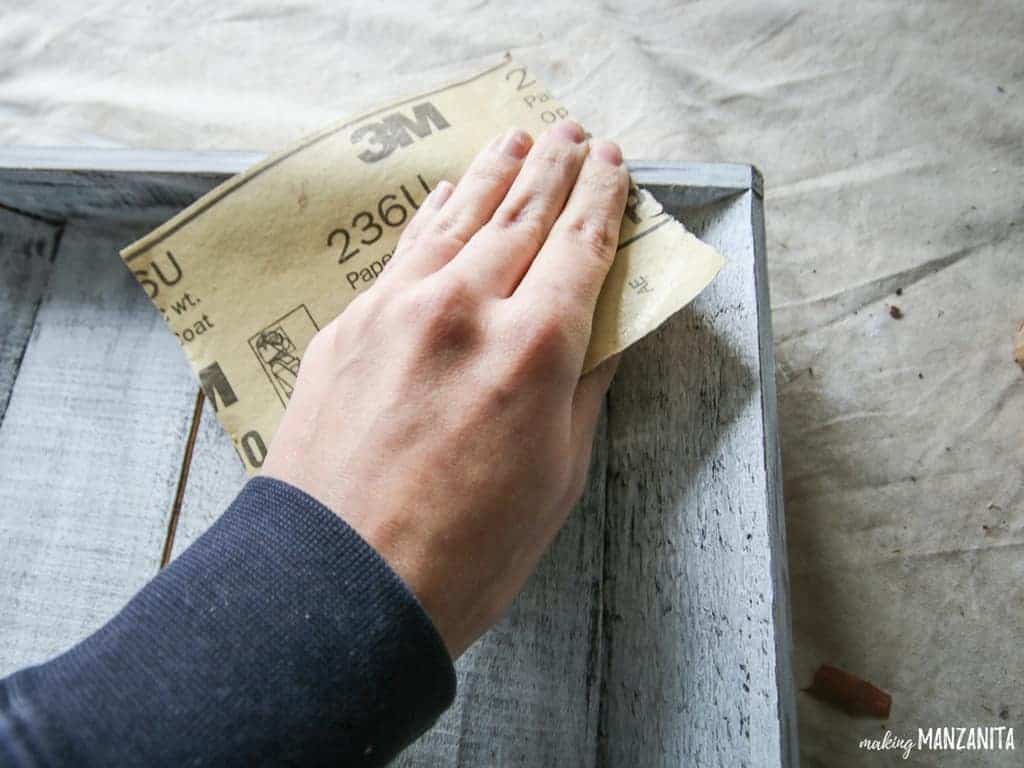 Step 5. Distress tray.
Distress the tray with sandpaper to your liking. Since I did such a light coat of paint, I really didn't have to do much sanding. I just focused mostly on the edges of the tray.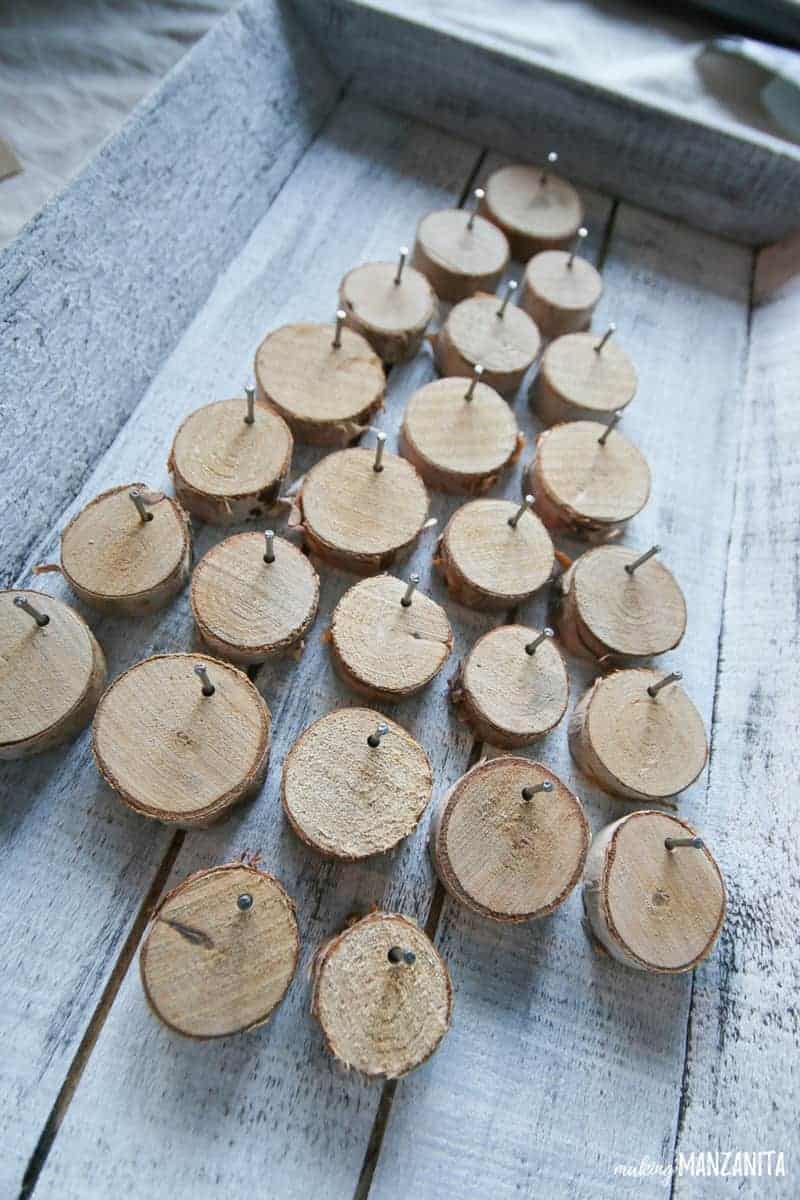 Step 6. Hammer nails for birch rounds.
Arrange your birch rounds in the tree shape again and start nailing. Try to keep the nails as straight as possible and put them in the same depth in the wood tray.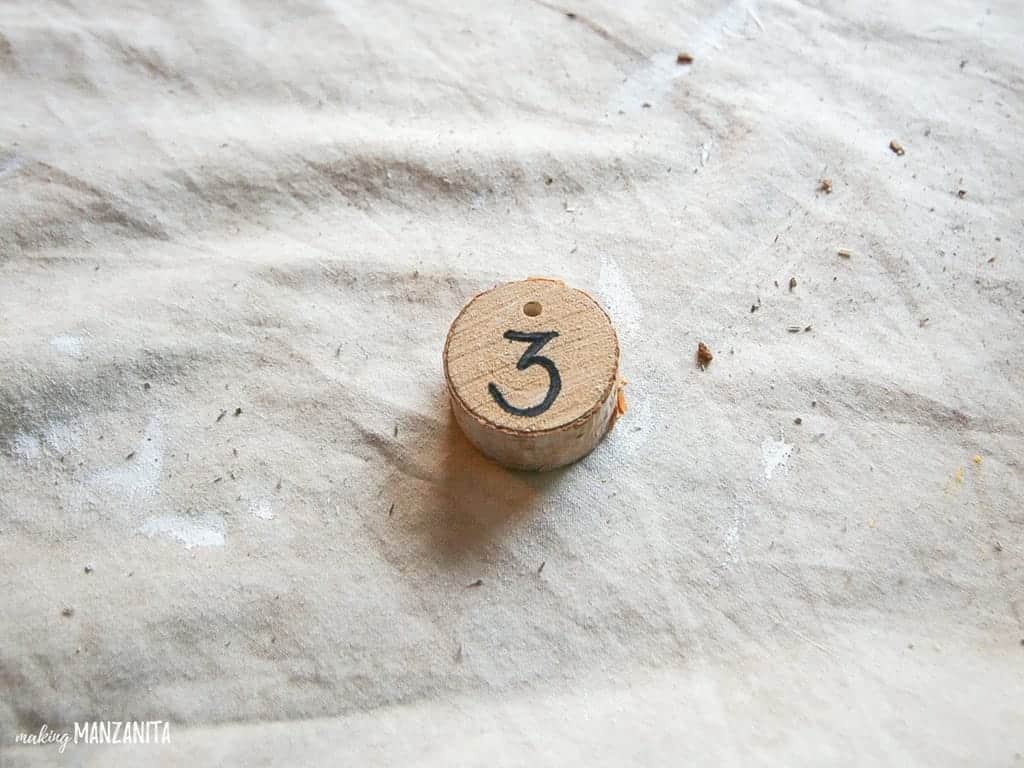 Step 7. Number birch rounds.
Number your rounds with a permanent marker (or you could use a paint pen too!) from 1 to 25.
Step 8. Seal rustic Christmas advent calendar.
Remove the birch rounds from the tray and spray the tray with sealant. Then add the rounds back and spray it again. This should seal everything so that it lasts for years to come.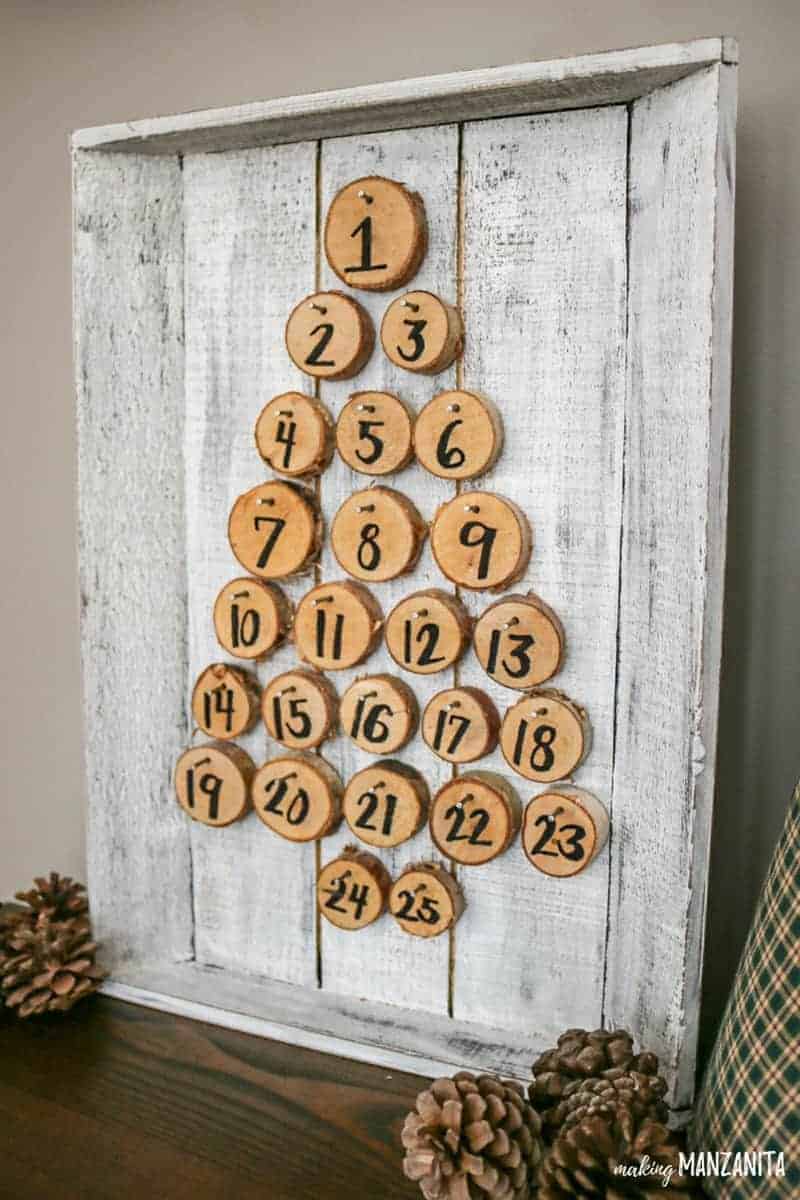 I love how this rustic Christmas advent calendar turned out. I'm glad that I decided to stick with my gut and go with neutral tones. Now even if I change up my Christmas decor in the future, this DIY advent calendar will always fit right in.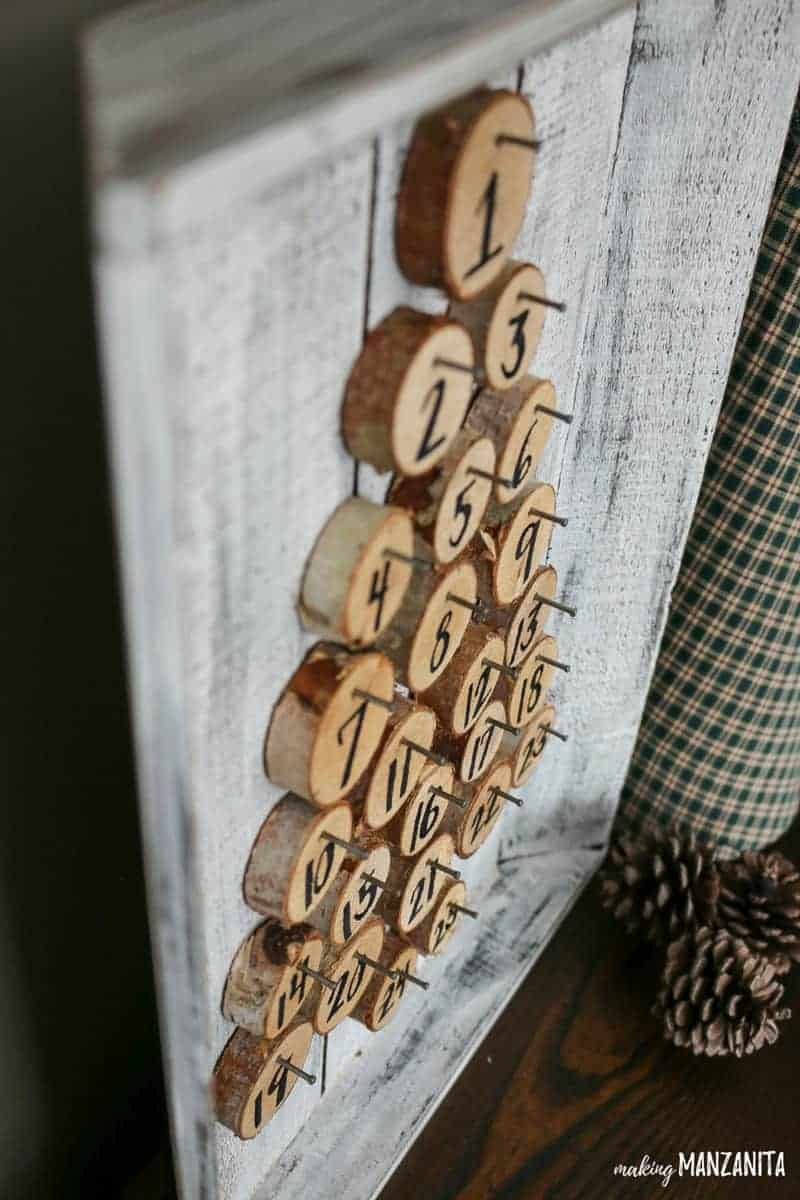 The way you use the rustic Christmas advent calendar is really up to you. We're going to start from the bottom of the tree and turn the wood rounds over so the numbers are revealed everyday as we get closer to Christmas. So…this is what will look like with 8 days to go 'til Christmas.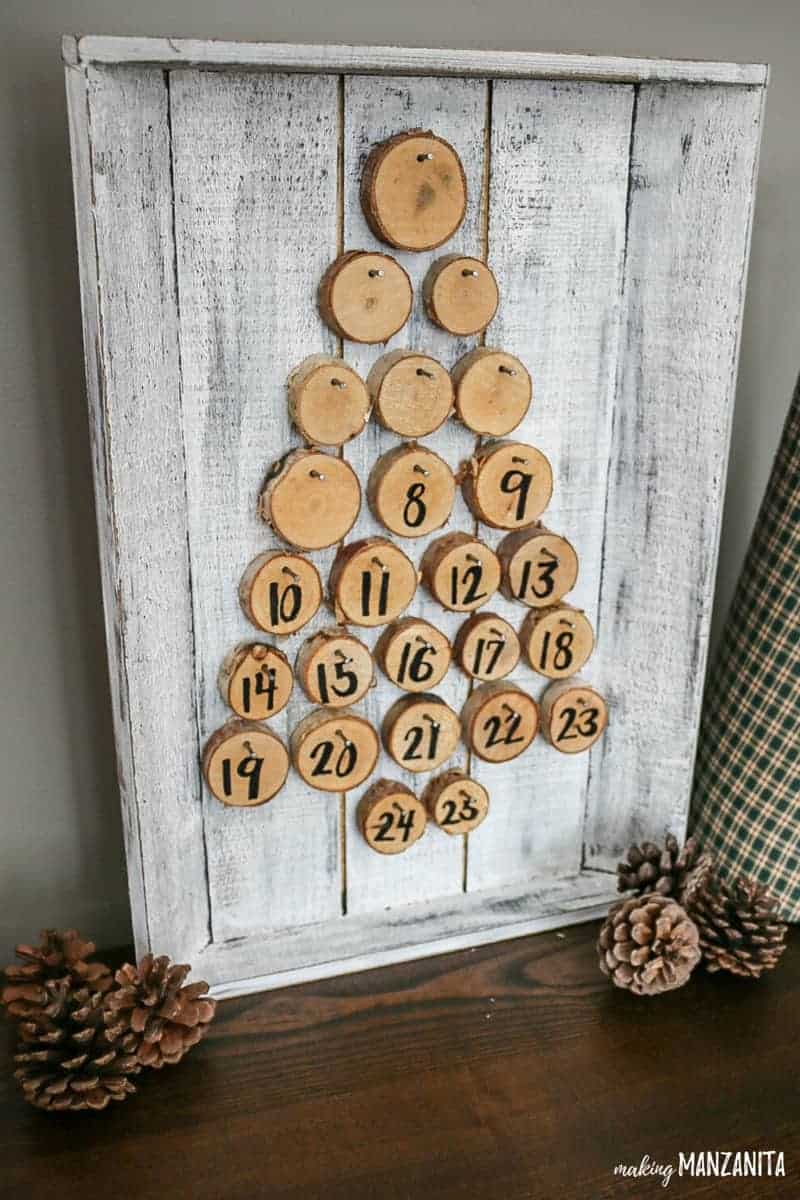 Alternatively, you could also start at the top of the tree and flip the days over starting with 1 on the 1st of December.
This calendar looks great up on a shelf or you could even hang it on the wall! Whatever little way your heart desires, you'll be loving this rustic Christmas advent calendar all season long!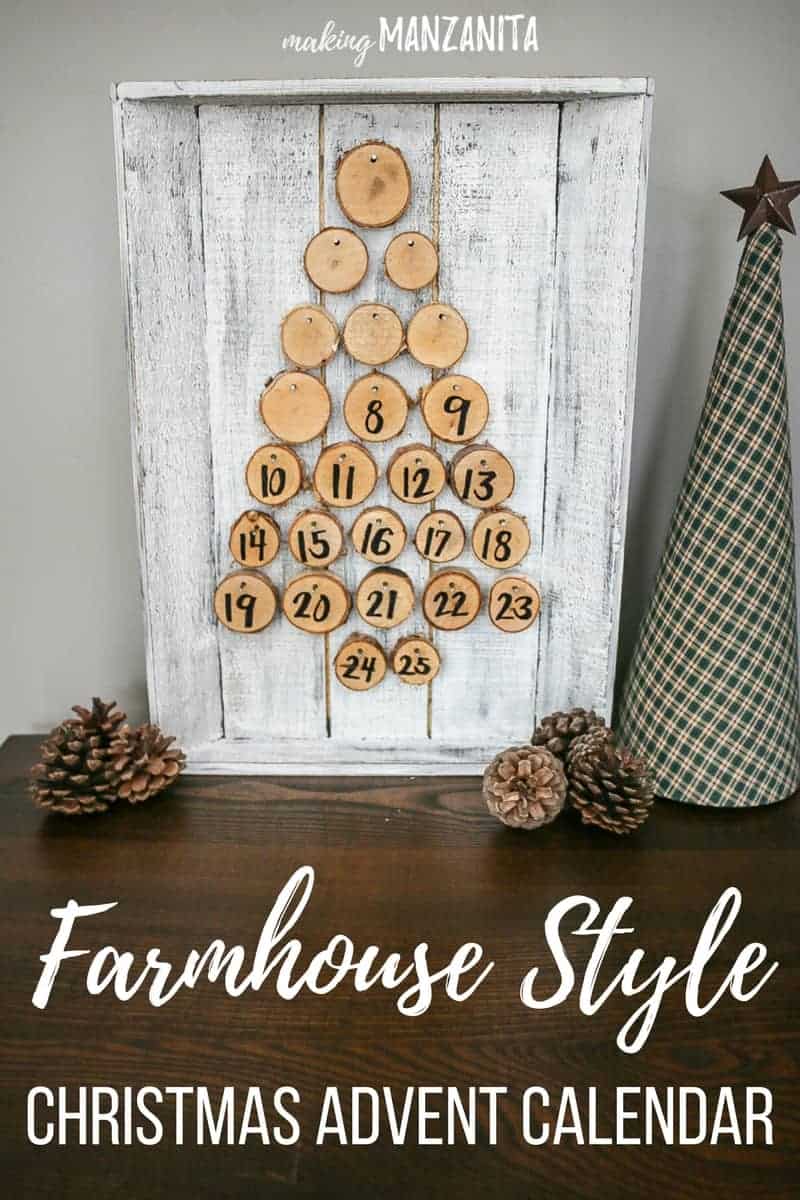 ---
Don't forget to hop around to the other bloggers of the 7th Annual Handmade Holidays Blog Hop 2017 & enter the amazing giveaway!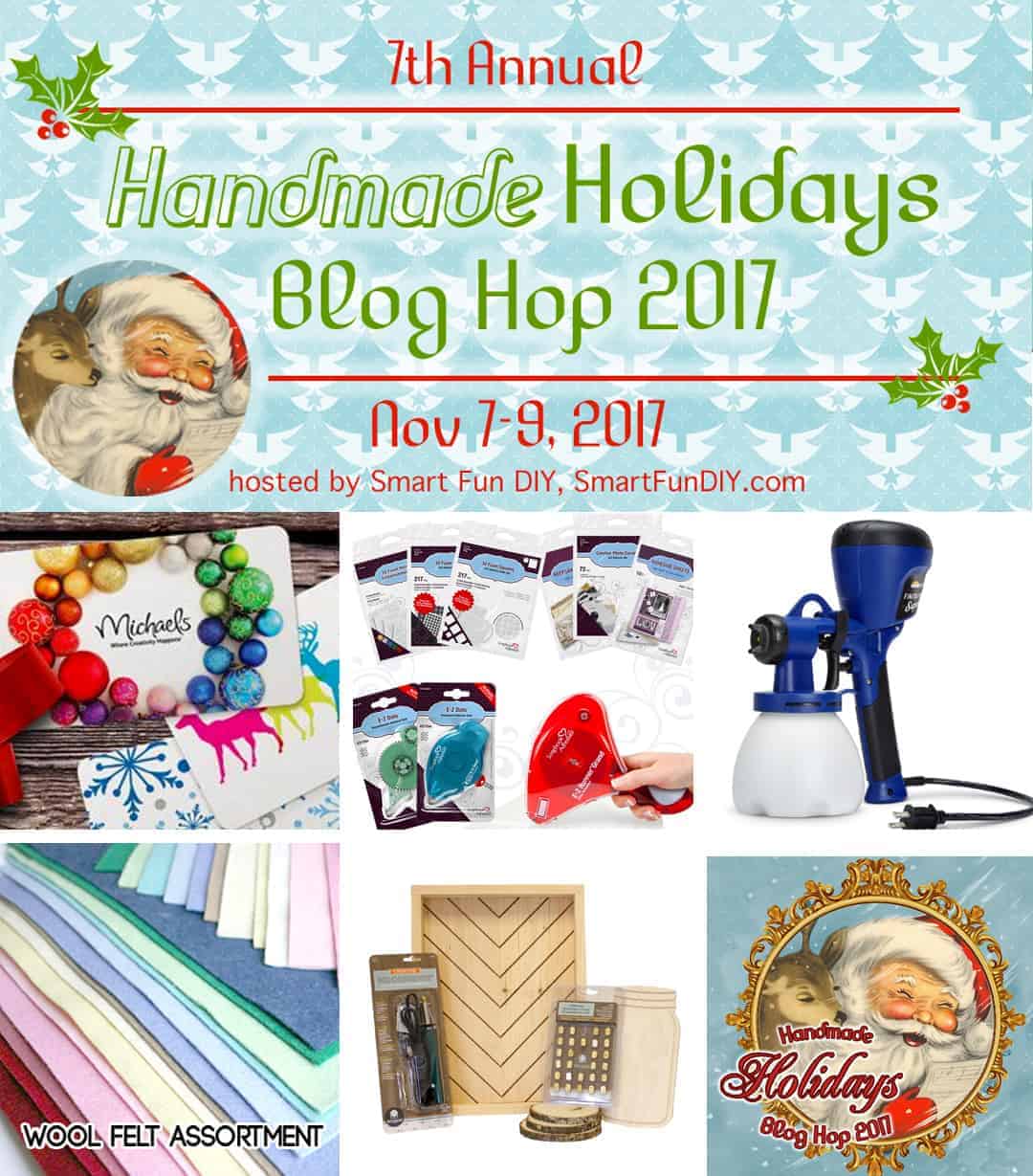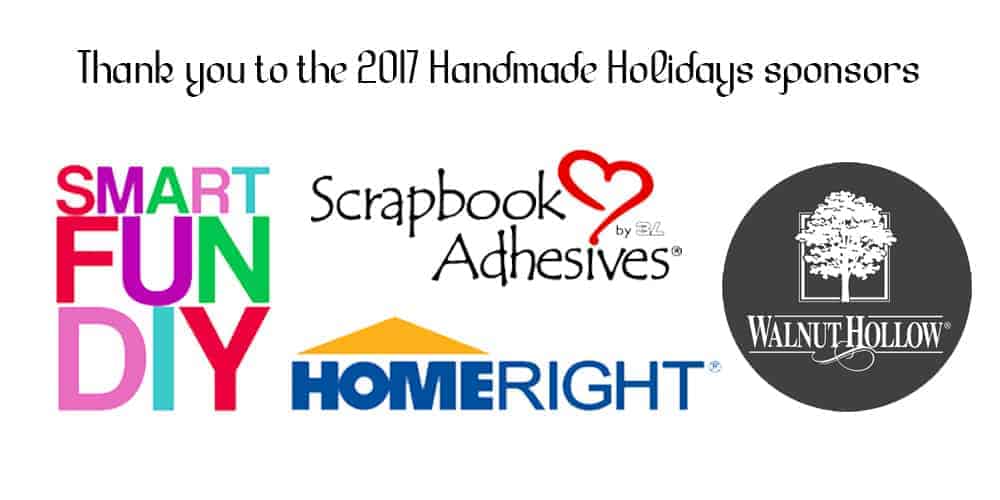 Smart Fun DIY – Scrapbook Adhesives  –  HomeRight  –  Walnut Hollow
---
Here's a replay of my live video demonstrating how to make this Christmas advent calendar on Facebook. If you love videos, be sure to check out my video page for more!