Get organized for back to school with these fun command center essentials from Etsy!
It's August…which means that Back to School is RIGHT around the corner. I know, I know…I wish we could savor in the last moments of Summer as well. But whether you like it or not, you need to start thinking about getting organized for back to school. Having your home organized with some systems in place will make a world of difference when it's time to start shuttling the kids to and from school, packing lunches and nagging them about homework assignments. A command center is an excellent way to set up some home organization systems and stick with them. It must be something about the fact that you have to see the command center every day. Goals are much easier to accomplish if they are staring you in the face daily. If you're thinking about creating a command center in your home, you may be wondering what you need for a command center. Well, you're in luck today. These command center essentials will be your life saver!
This Command Center Essentials post contains affiliate links, but nothing that I wouldn't wholeheartedly recommend anyway! Read my full disclosure here.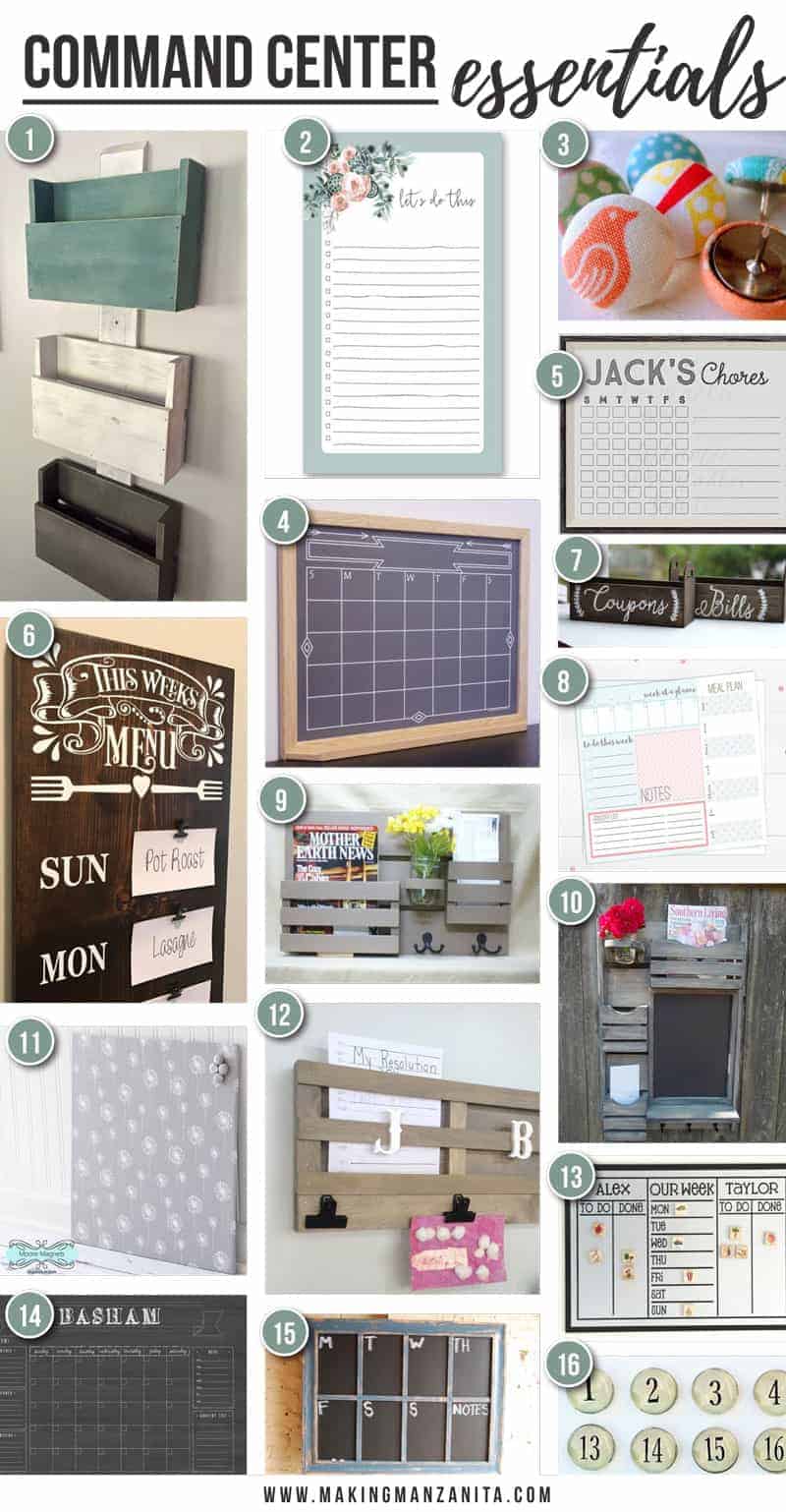 Get organized for back to school with these command center essentials from Etsy!
Back to school is right around the corner, so take this time to get your home systems in order and stay organized with a command center. They can be as simple as a place to keep your mail organized. Or command centers can literally organize every single area of your life. These command center essentials should come in handy you as you create a command center that works for your family. Don't forget to tune back in later this week when we reveal our command center and show you how to make your own! (Update: you can check out our command center we made for our fridge here!)
Which of these command center essentials do you need?
Let me know in the comments ! 🙂