It's well-known that plants in a living space make us feel happier and healthier. Here are 20+ great ways to decorate your living room with plants.
Decorating your living room with plants brings a refreshing, calming feel to your space. Indoor plants add a touch of nature, bringing the outdoors inside.
Large, leafy floor plants like the fiddle leaf fig or snake plant can serve as focal points, while smaller potted plants on shelves or tables provide charming accents.
The vibrant colors and varied textures of different house plants create a visual contrast against the backdrop of furniture and decor. Also, the air-purifying qualities of many indoor plants contribute to a healthier atmosphere.
Whether placed in a corner or spread throughout the room, arranging plants in your living room will help to make it a great space to be in.
In our living room, I have plants literally everywhere! Large plants on plant stands and sitting on the floor, and smaller plants on the bookshelf, on the coffee table, and end table.
That may sound like a lot of plants, but it isn't. Strategically placing plants throughout your space is key to making it feel cozy and inviting.
Let's talk about all the different ways you can arrange plants in your living room.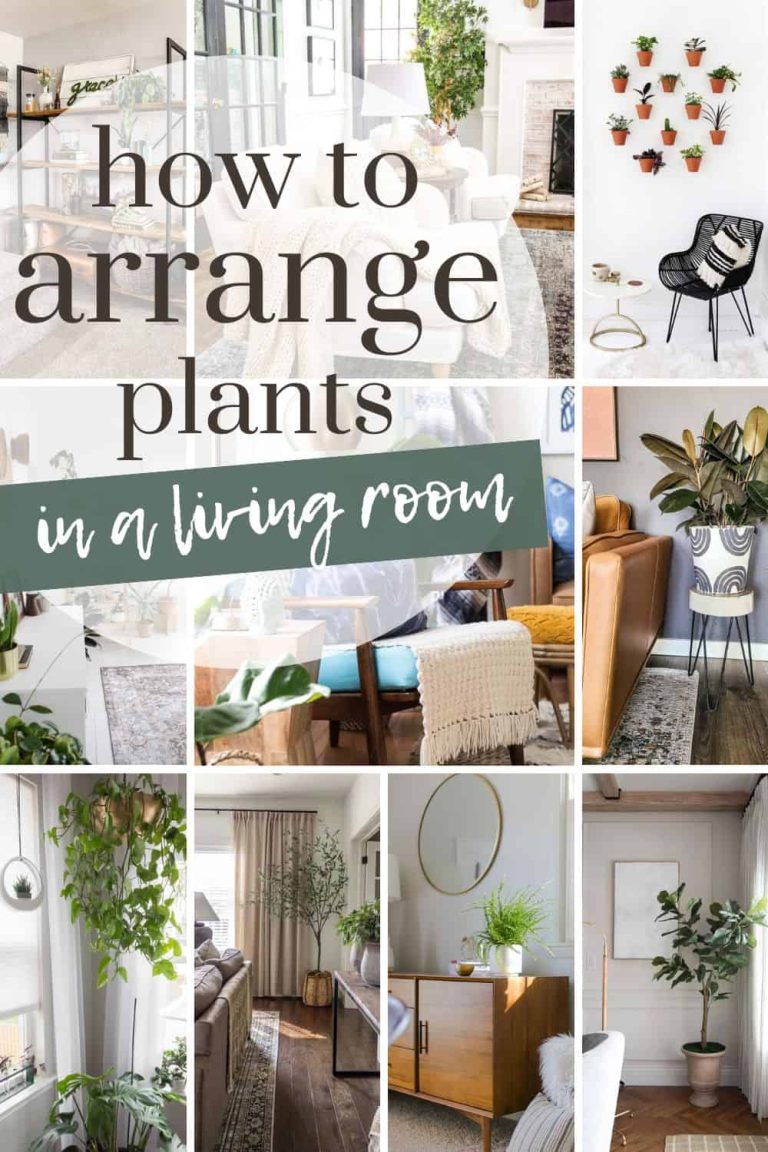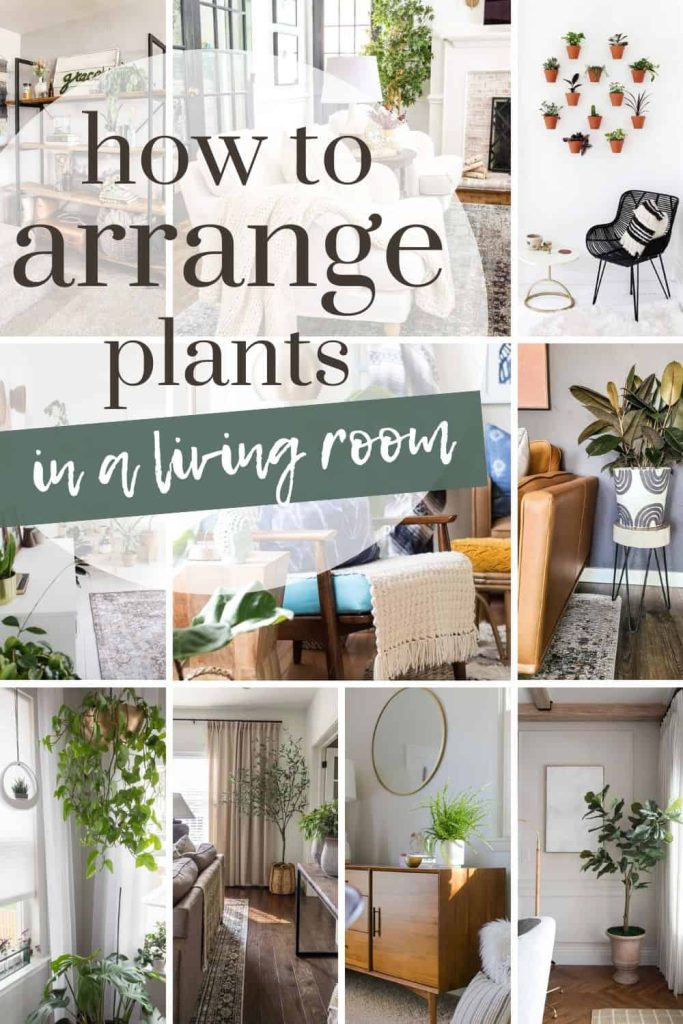 20+ Ways to Decorate Your Living Room with Plants
Adding plants to your living room can bring life, freshness, and a touch of nature to your space. Whether you go for a minimalist look with a single statement plant or create a lush jungle oasis with lots of different plants, these arrangements can transform your living room into a cozy, vibrant space that you and your family will love.