Need a little craft project for Christmas? This Tassel Tree is an adorable DIY project with a little bohemian flair. You can make this project your own by using different colored yarn and a frame!
I love a good craft project, especially around the holidays. I saw a similar craft like this one on Pinterest, and I knew it would be the perfect way to use up leftover yarn!
The best thing about this festive little DIY is it can be done in about 30 minutes with supplies you already have around the house!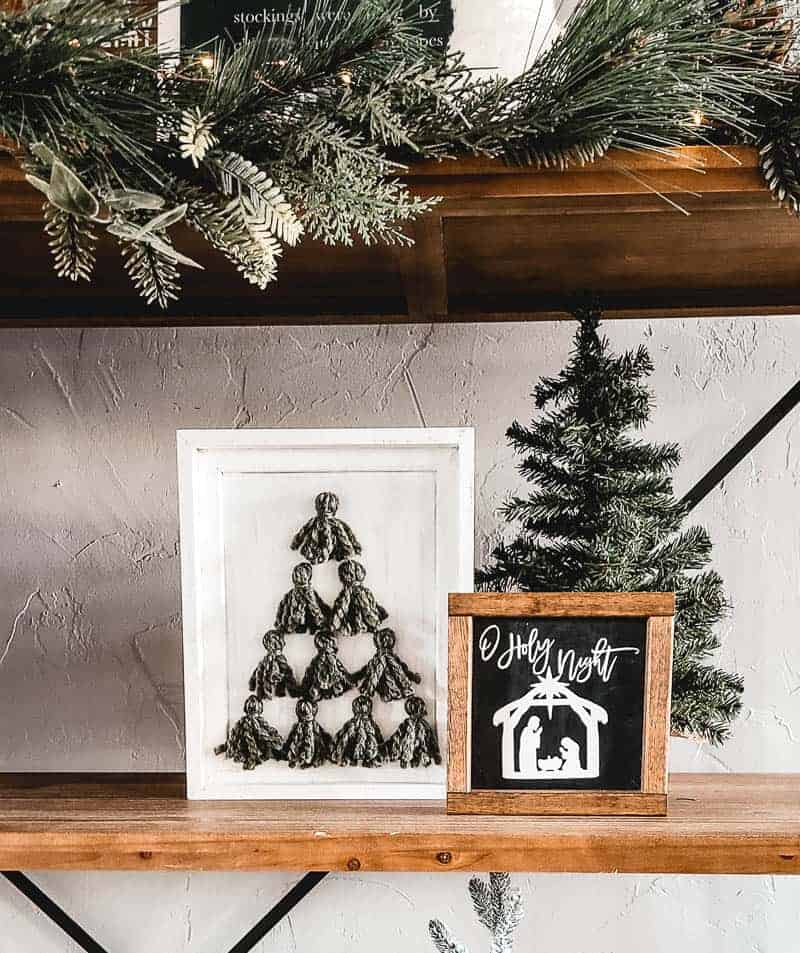 The boho flair is a little different than our typical farmhouse Christmas decor, but we loved the way this project turned out!
I used an old wooden sign we had laying around that one of the kids colored on. I'm a big fan of upcycling old things for a fresh look – like I did with our vintage Christmas Village – so when I found the sign, I knew it would be perfect for this project!
Christmas Tree Tassel Video Tutorial
If you love DIY videos, don't forget to subscribe to our YouTube channel!
This DIY tassel tree tutorial contains affiliate links, but nothing that I wouldn't wholeheartedly recommend anyway! Read my full disclosure here.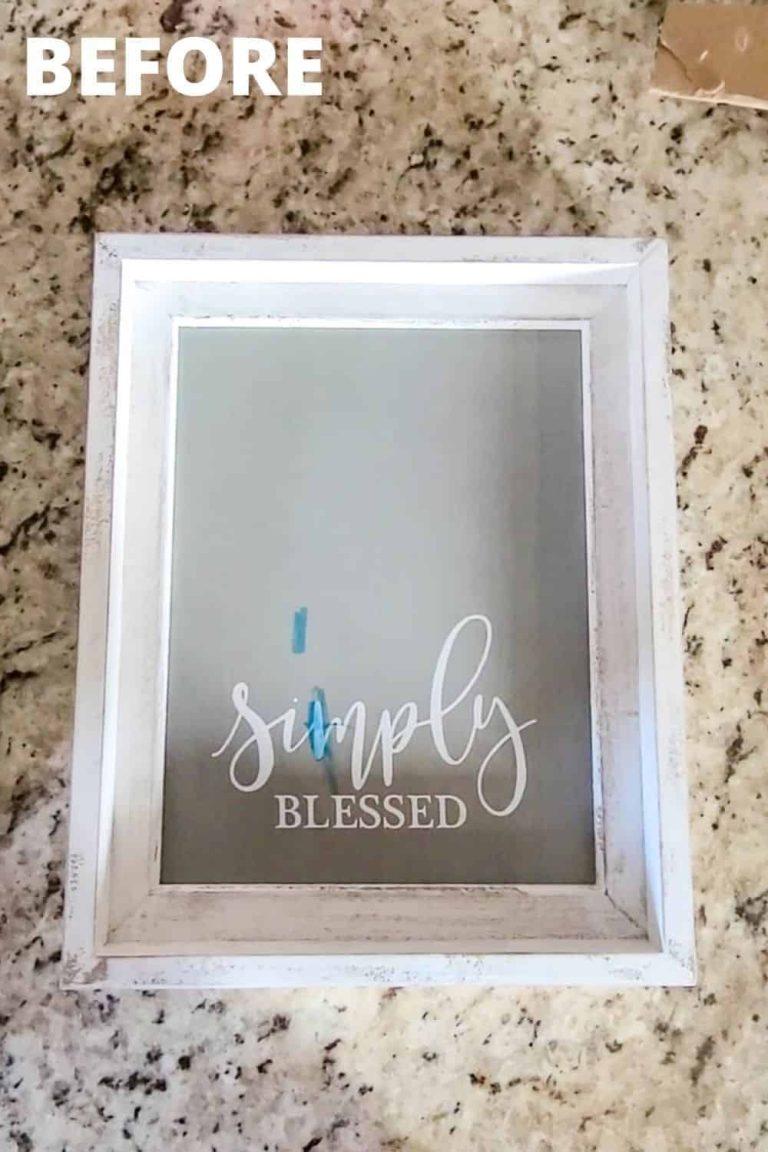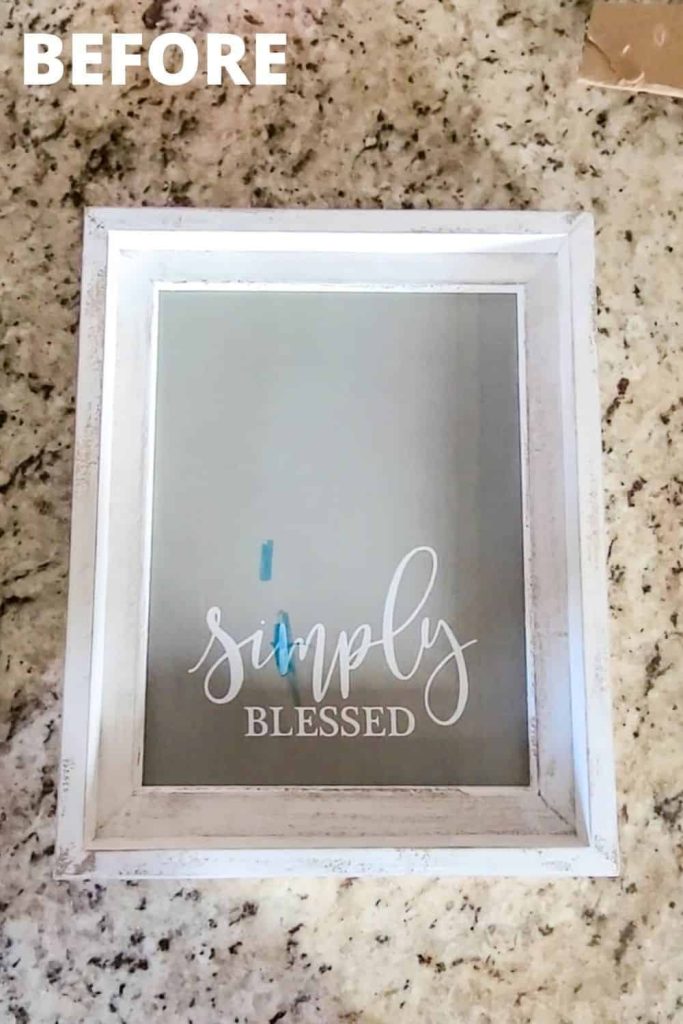 How to make this craft your own
The great thing about this project is that it can be customized to any size or color you want! I used a 8 x 10 inch frame with 10 tassels about 2 to 3 inches in size. But, you could use a larger or smaller frame and customize your tassels accordingly.
Feel free to use multi-colored yarn, different colors, textures, etc. There's no wrong way to complete this craft.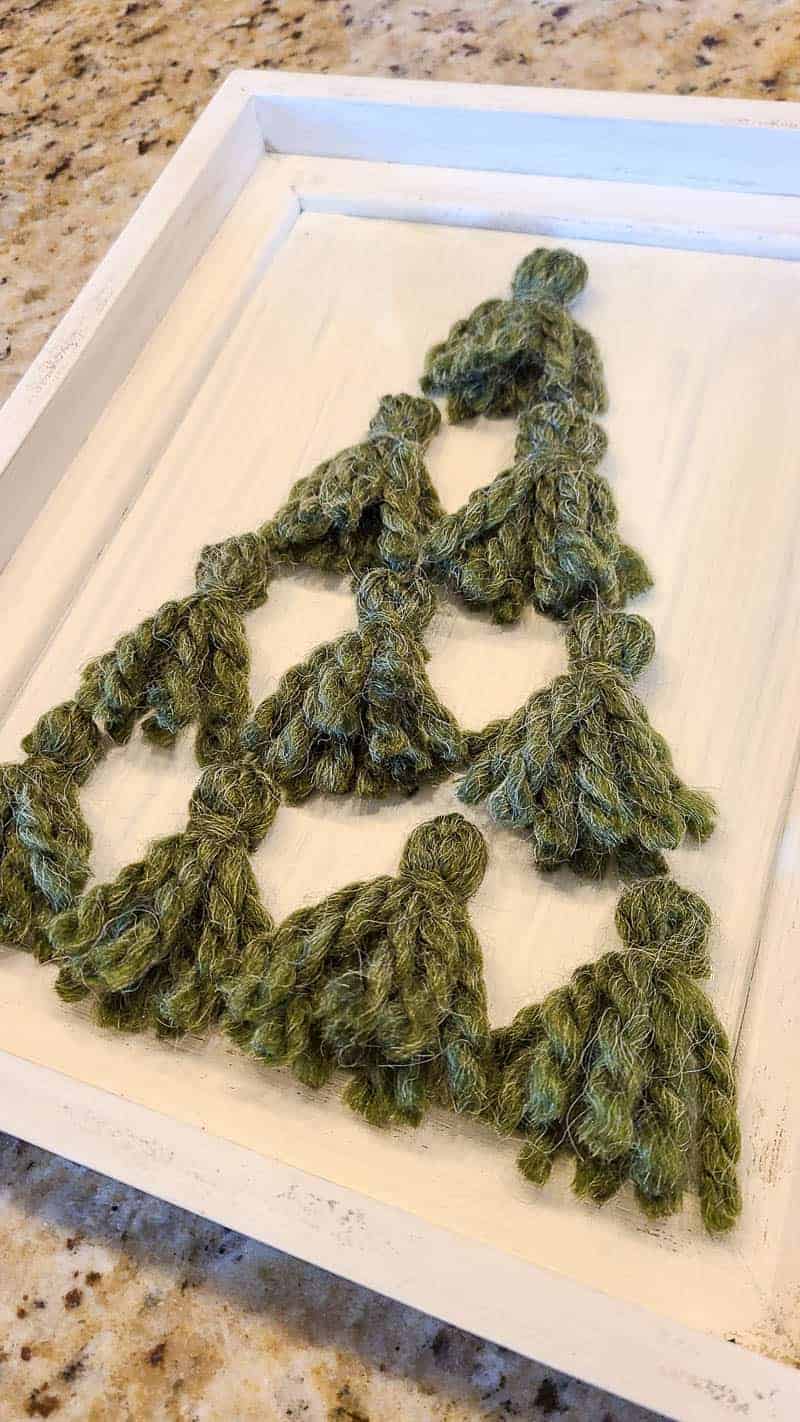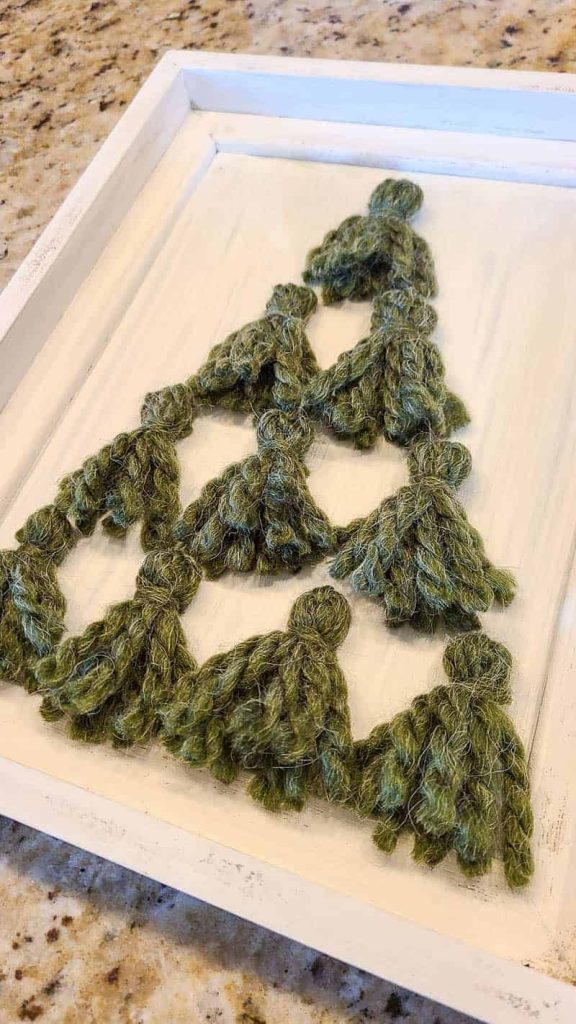 You could also…
Use more yarn for fuller tassels
Use a different shaped frame
Create more tassels for a larger Christmas tree
Use fabric or peel and stick wallpaper for the background instead of painting
I can see kids really getting into this project, too. They could create their own unique Christmas tree for their room in their desired colors!
This is a great project for filling in those holes where you just need a little something to fill the space without diving into a larger Christmas wall décor project, like these canvases.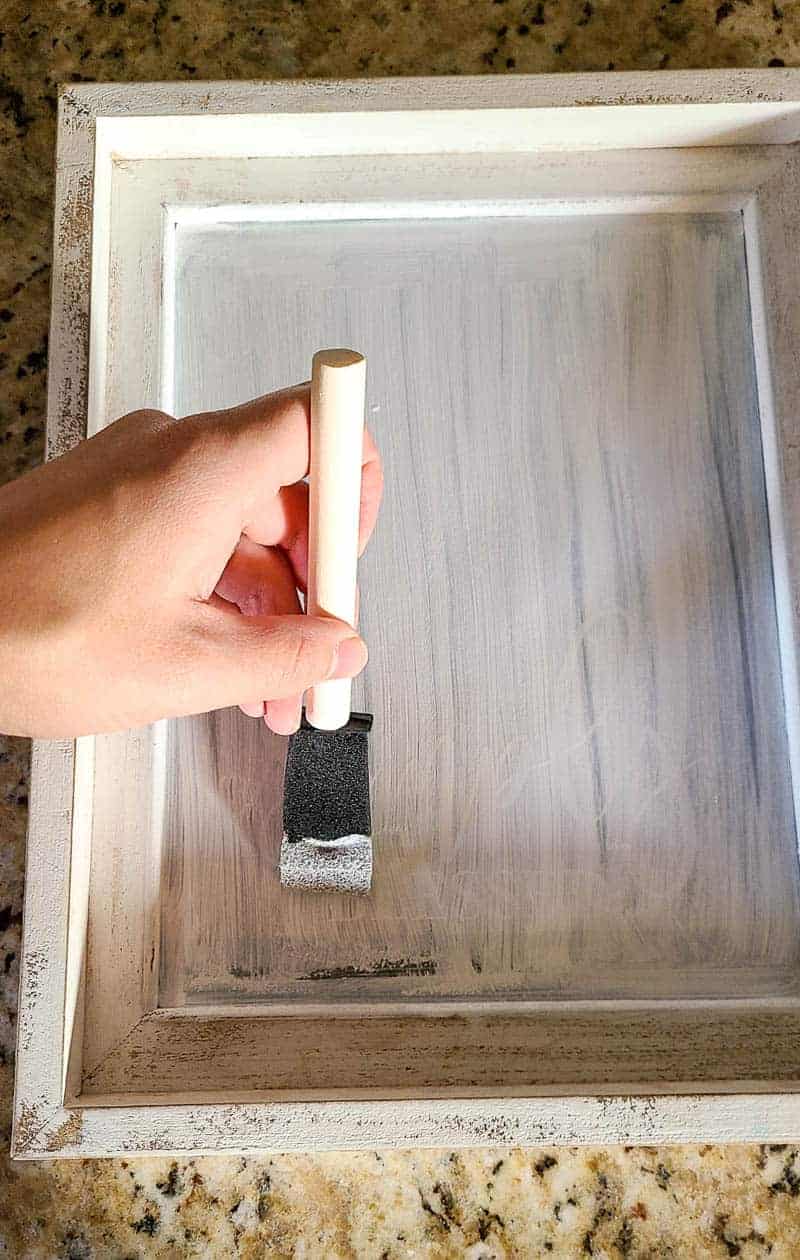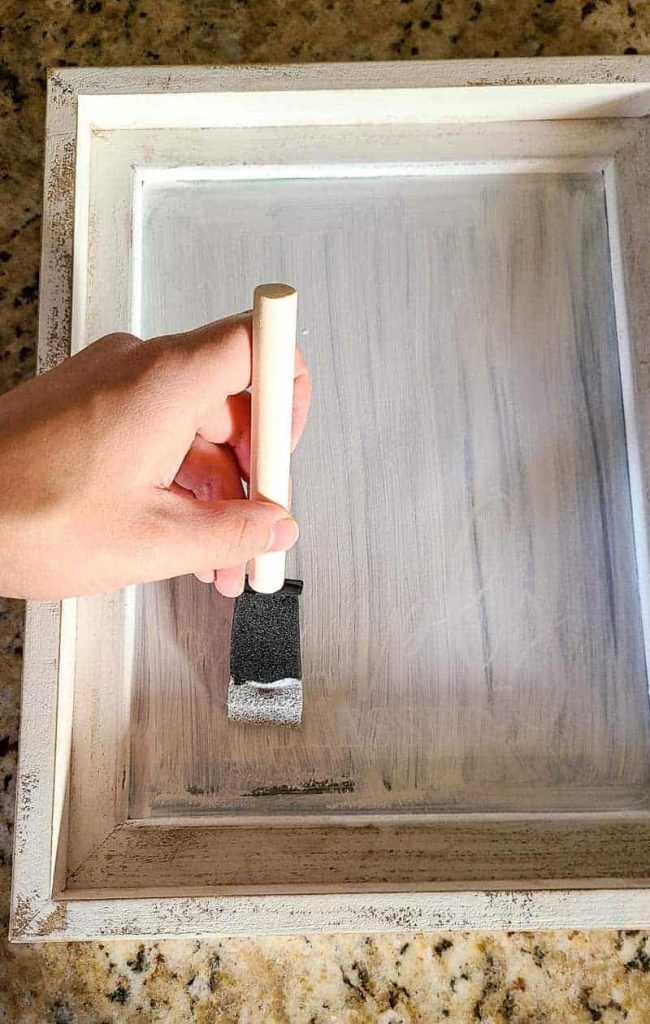 Step 1. Paint the frame.
One of the kids decided to start their own DIY project and color all over this sign with a blue marker.
Instead of tossing the sign altogether, I decided to paint right over it with a coat of white acrylic paint. It was the perfect size for this project!
You can really use any wooden sign for this project. Check out your local thrift store if you don't have something on hand!
You can also use a fabric background, like burlap, or paint the frame another color. If you wanted to give your boho tree a more elevated look, you could even stain a piece of plywood and place it in the frame.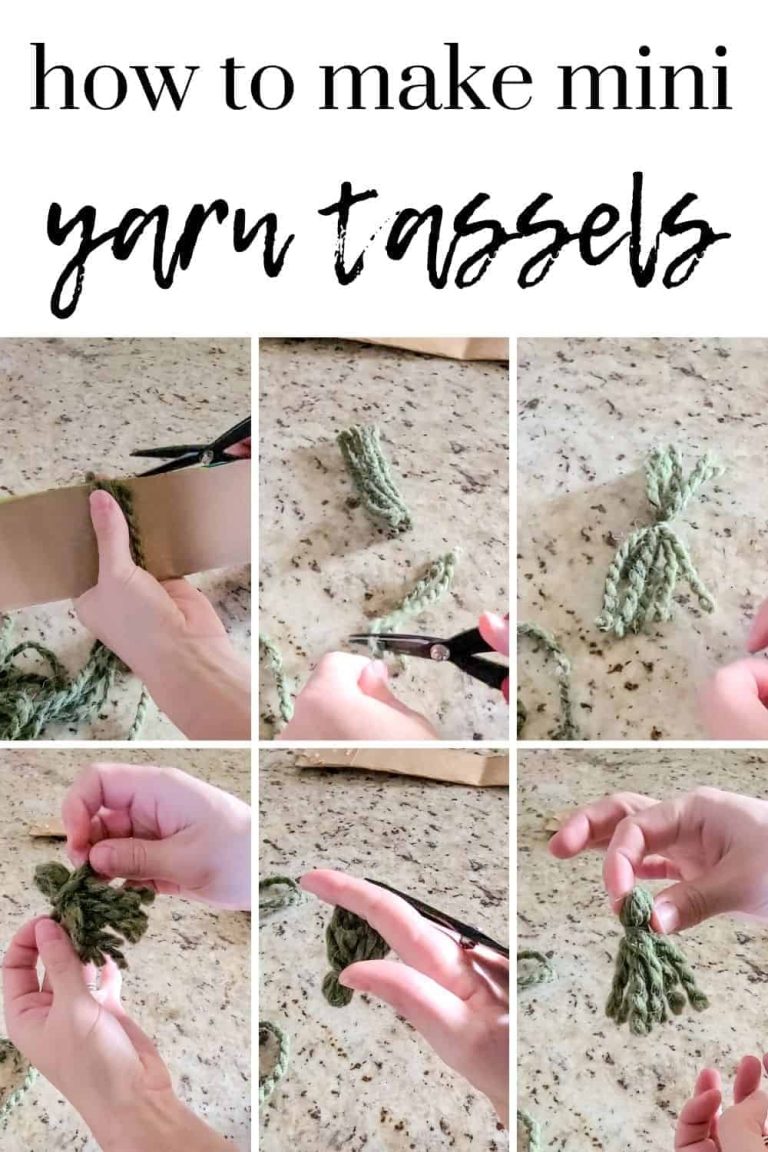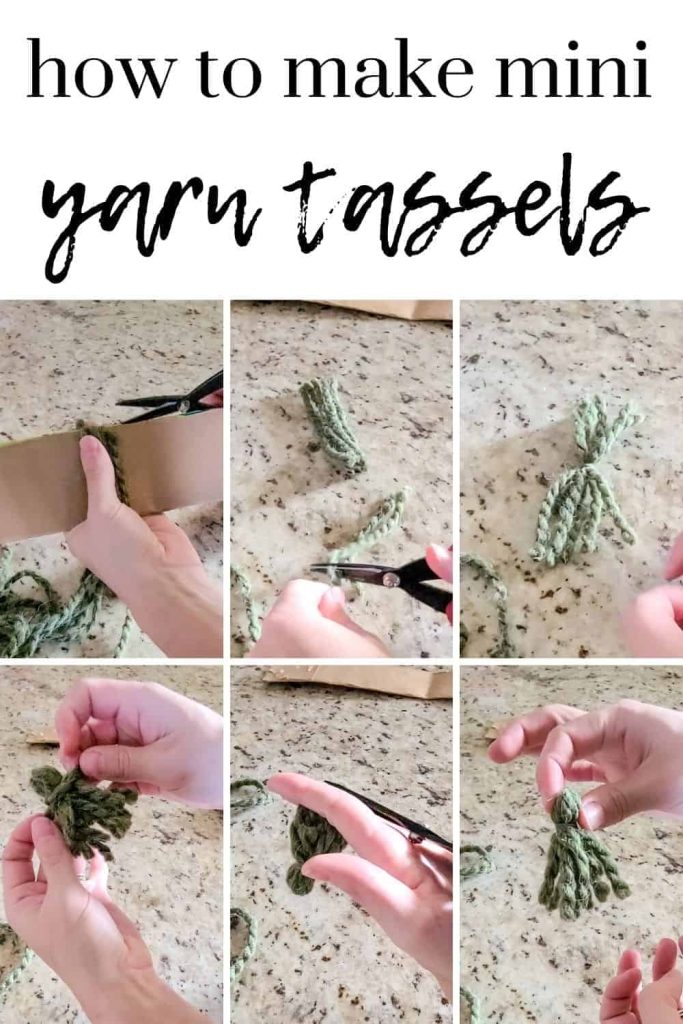 Step 2. Make the tassels.
I wanted to use tassels that were about 2-3 inches long. I knew that size would be an ideal length to fill up the frame area. For an 8 x 10 inch frame, you will need to make 10 tree tassels.
Here's how you make the mini yarn tassels:
Measure the yarn to the desired length. To make this easy and efficient, I used a 2-3 inch piece of cardboard and wrapped the yarn about 5 times around the cardboard. By doing this, I could ensure that all of the yarn pieces would be exactly the same in length.
When your yarn is wrapped around the cardboard, cut the yarn on one end in one place so you are left with five 2-3 inch pieces of yarn. Gather the 5 pieces of yarn and tie them together in the center with another piece of yarn.
Then, fold the bunch of yarn in half and tie another piece of yarn near the top to create a "knot". Trim any excess from the ties and even out the bottom of the tassel frays so they are all the same length.
Repeat for the remaining tassels.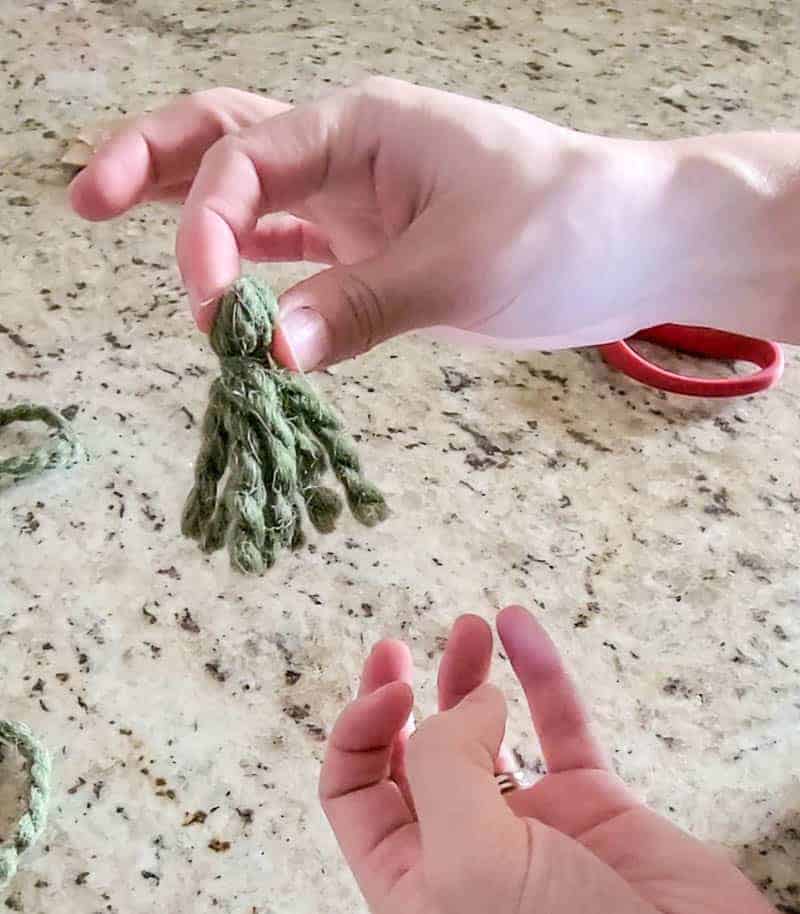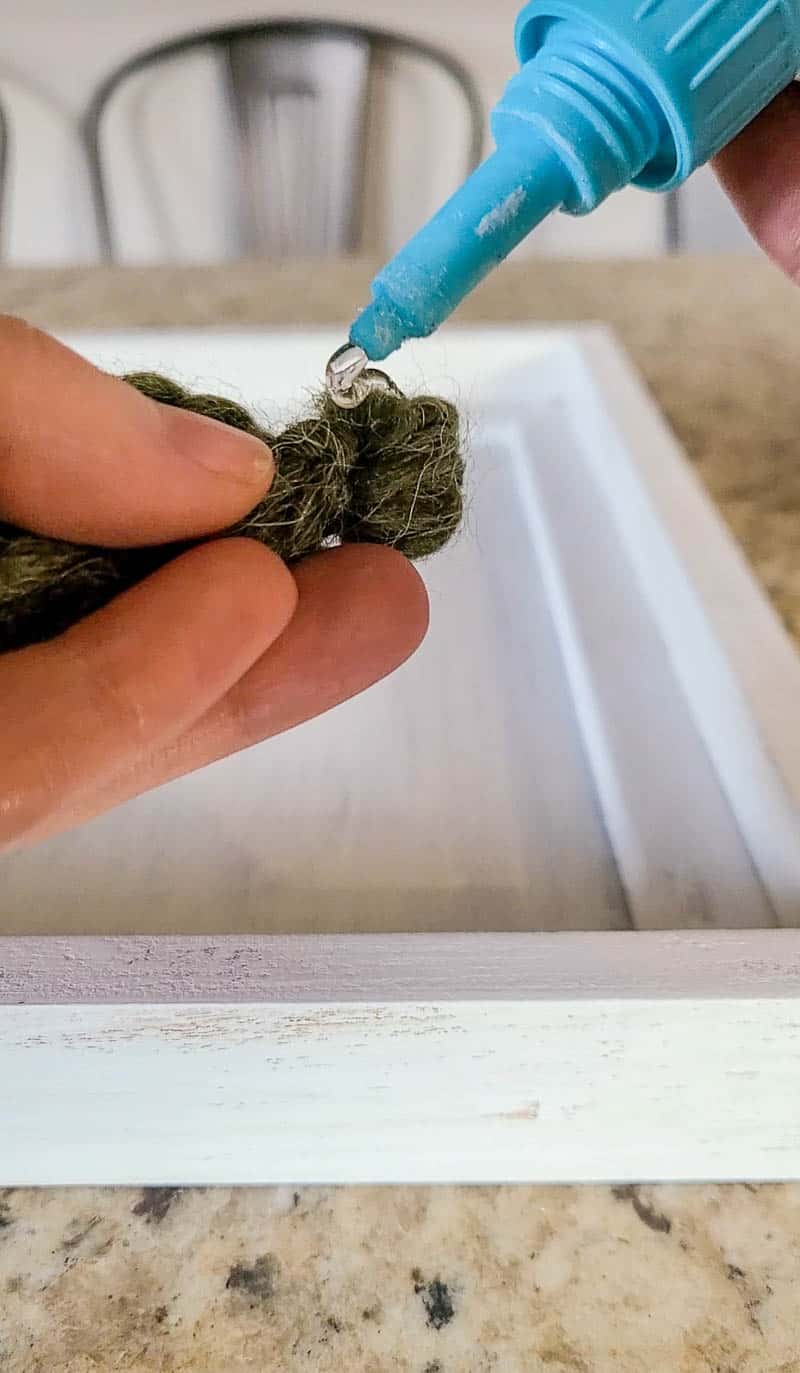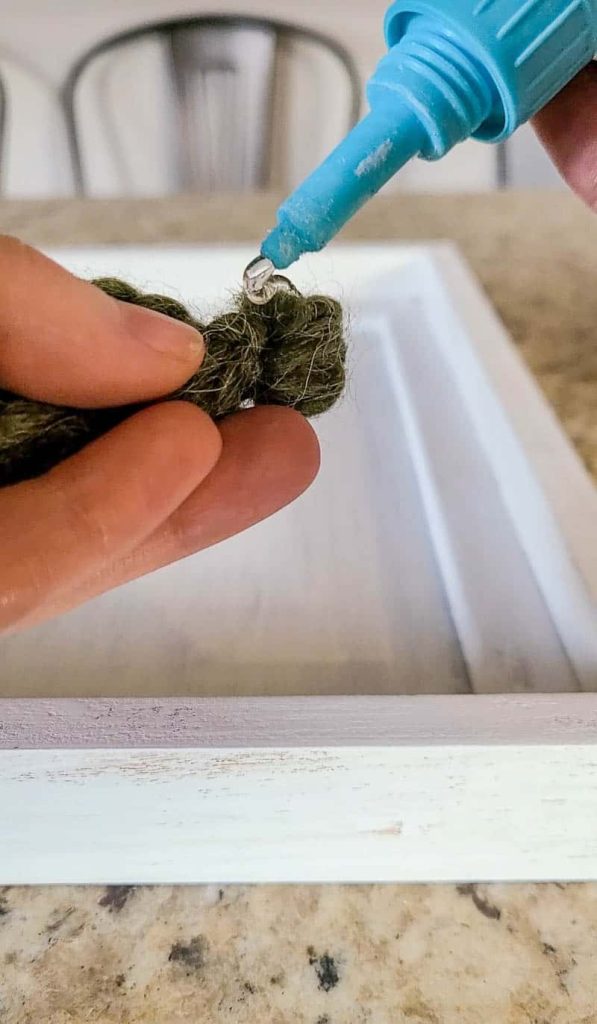 Step 3. Glue the tassels to the frame.
When all of your tassels are created, you can begin gluing them to your frame.
Beginning at the bottom of the frame, apply a small amount of Rapid Fuse glue to the "knot" of the tassel.
Then, press the tassel on the frame and apply pressure until the glue adheres (30 seconds) the tassel to the frame. If you've been a while, you know that we are big fans of the RapidFuse glue! It's great for fixing things around the house and even works great for simple craft projects like this DIY footed tray, DIY wood wall art with wood shims, DIY key holder, poster frames, marble coasters, and plant pot cover.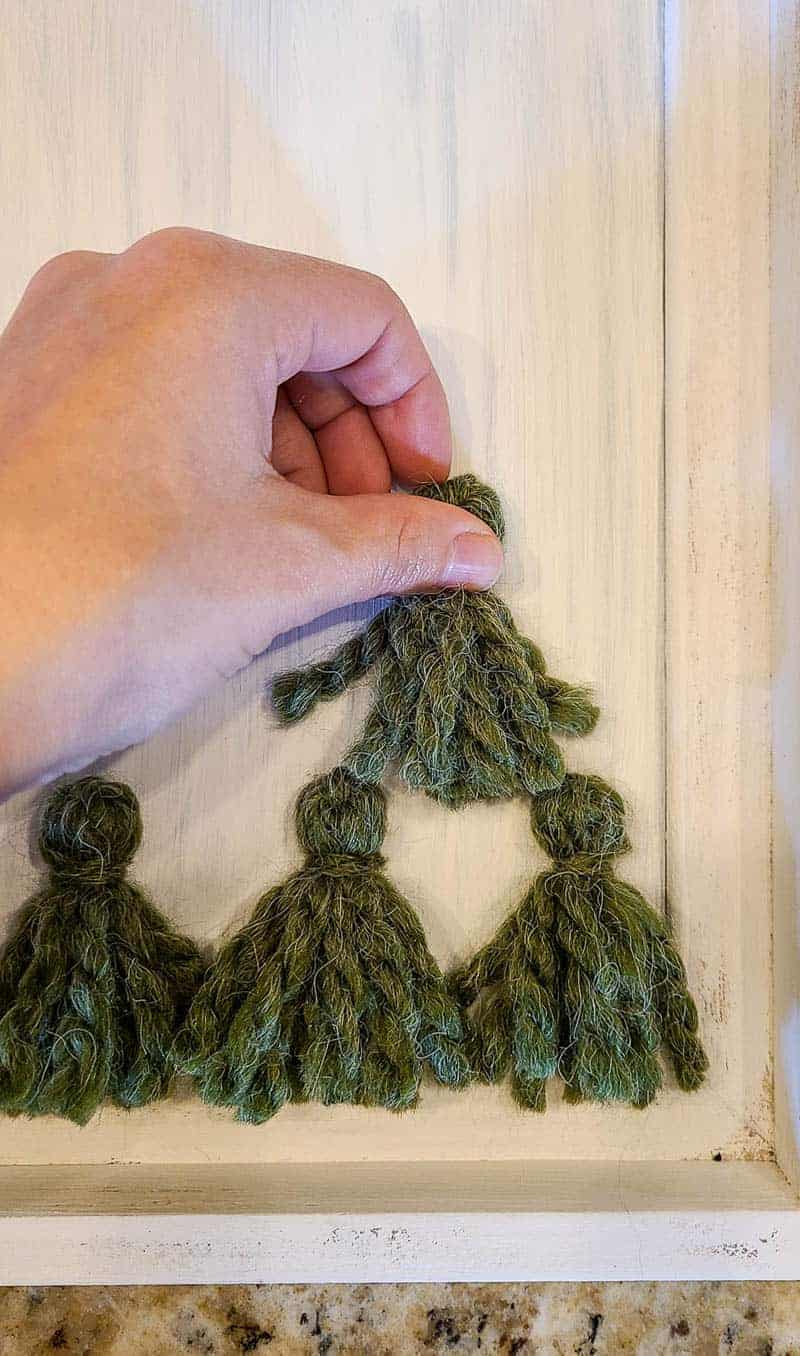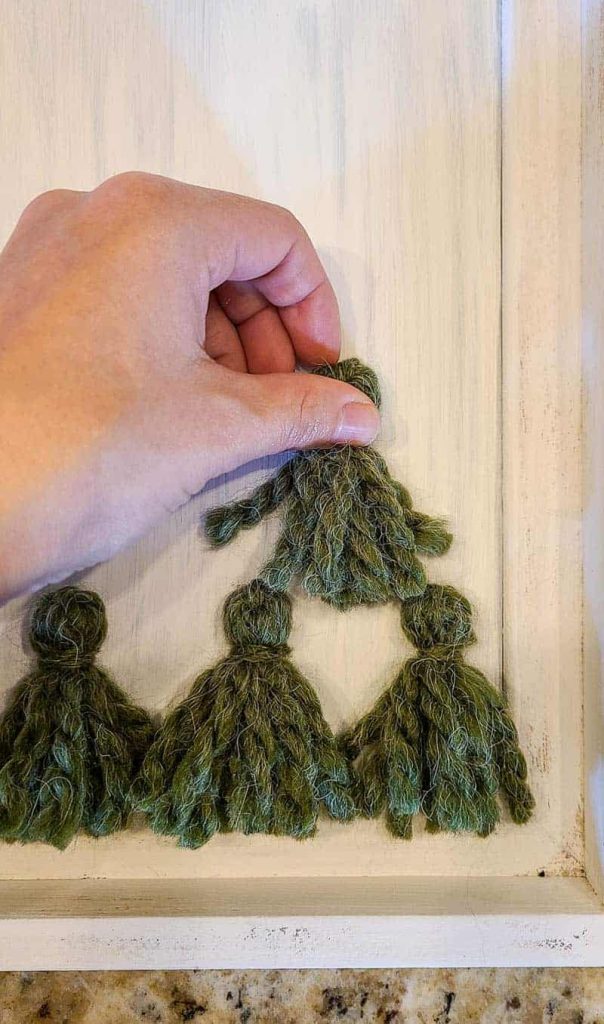 To make your tassels into a tree shape, start with one row of four tassels at the bottom of the frame, then the second row with three tassels, third row with two tassels, and finally, the fourth row with one tassel for the top of the tree.
Now, your bohemian-style Christmas tree is ready to be shown off to all of your guests.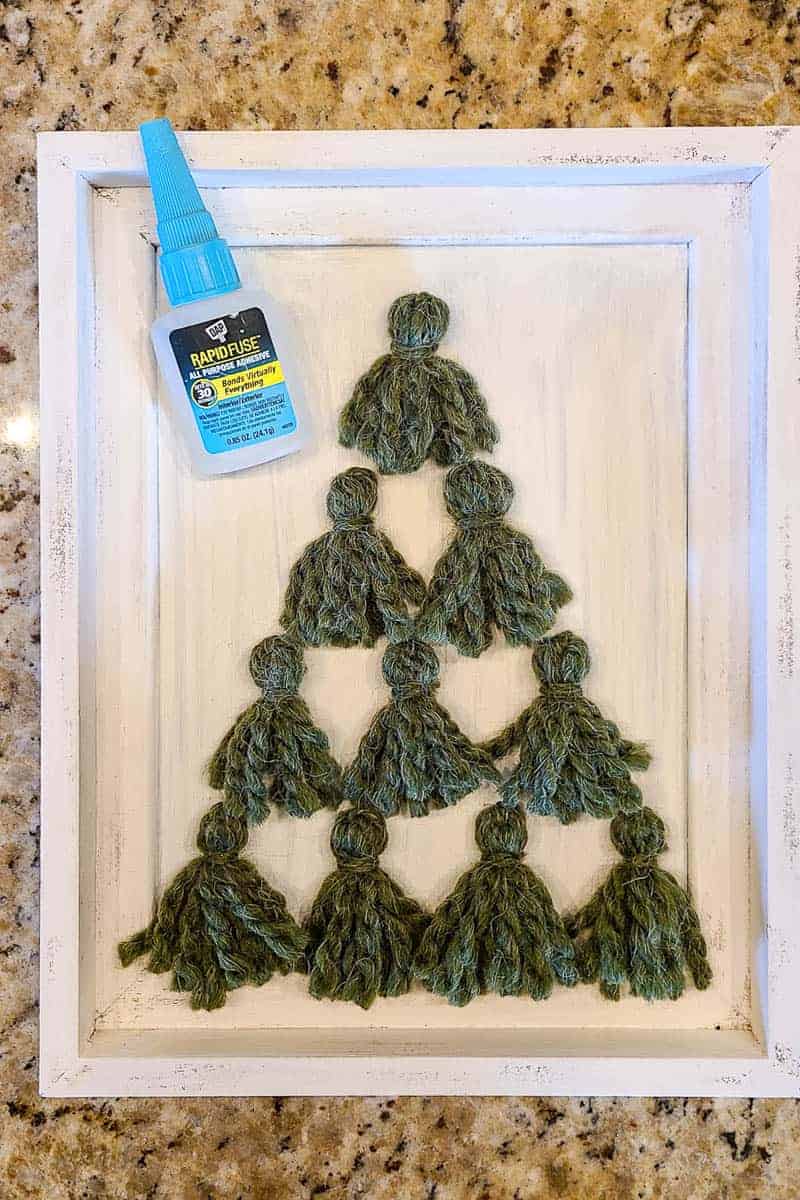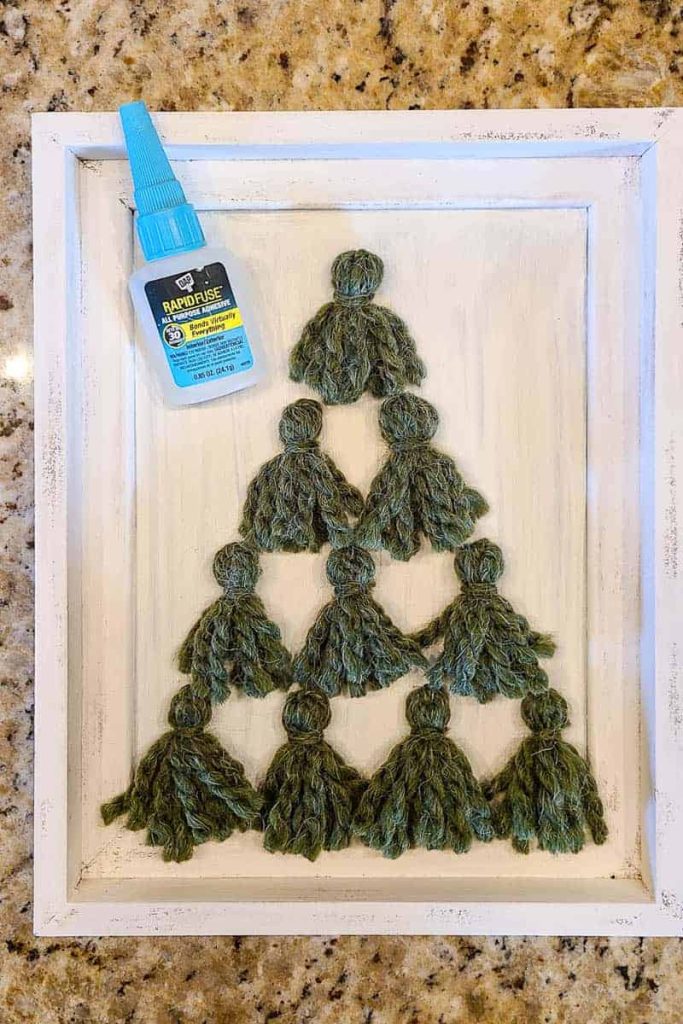 This is a little different from our usual Christmas décor, but we really loved how easy it was to create!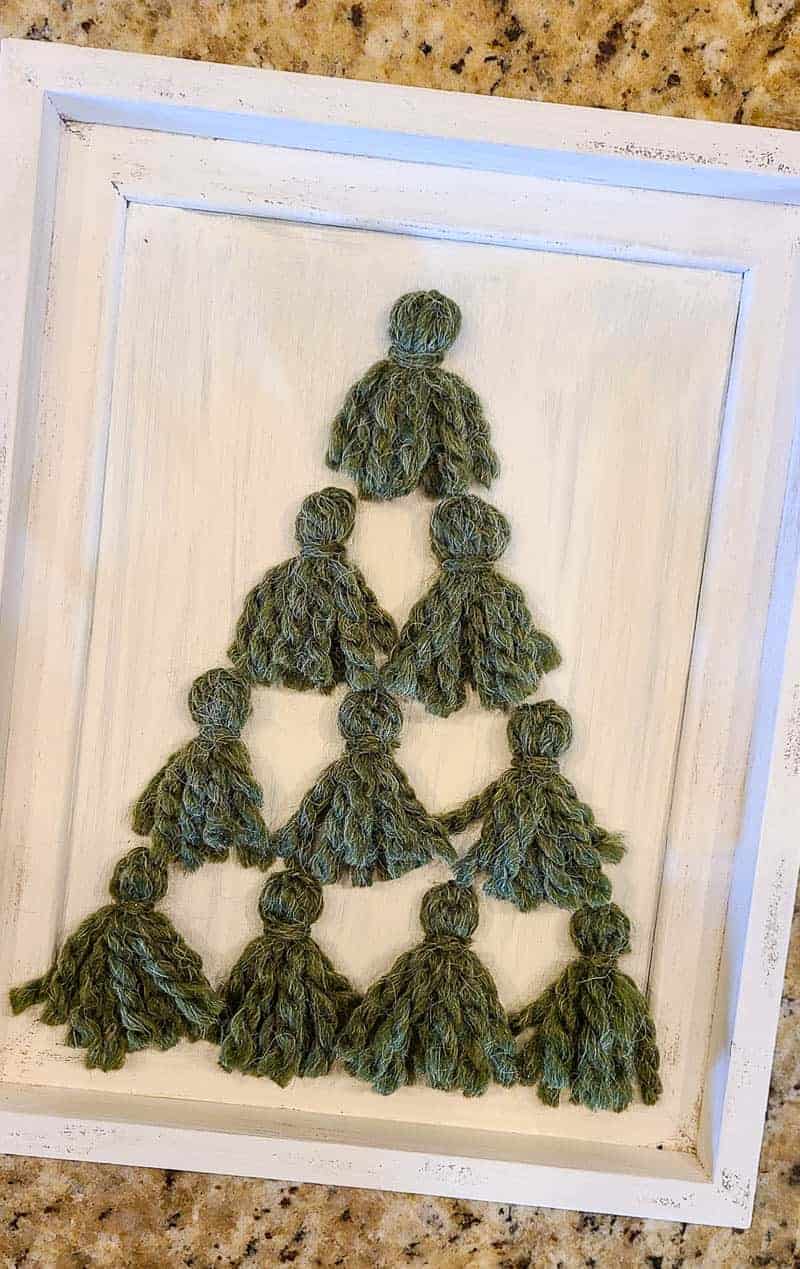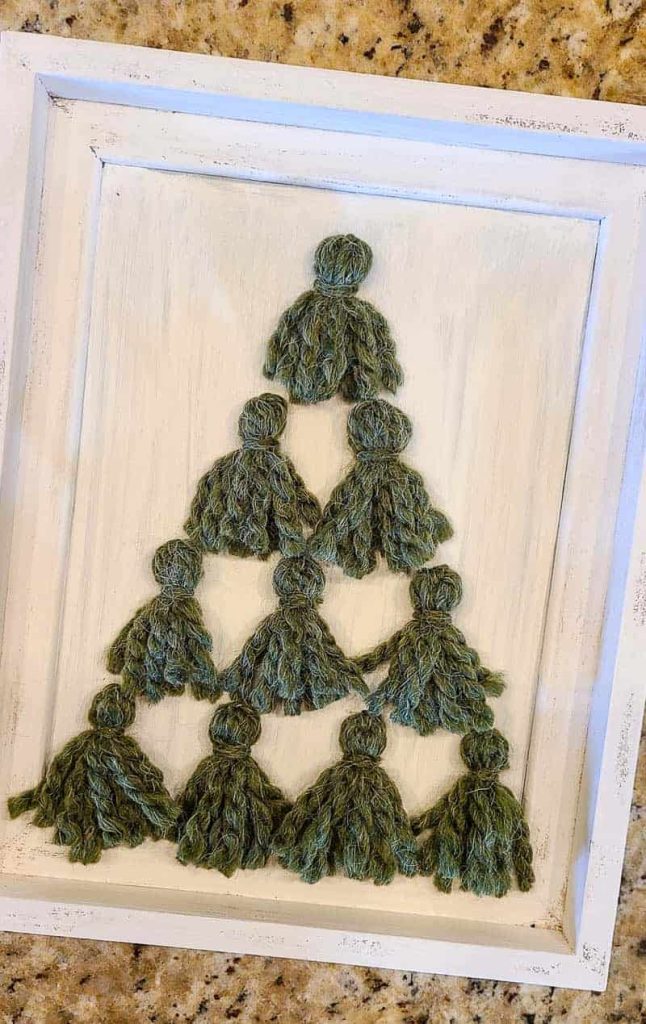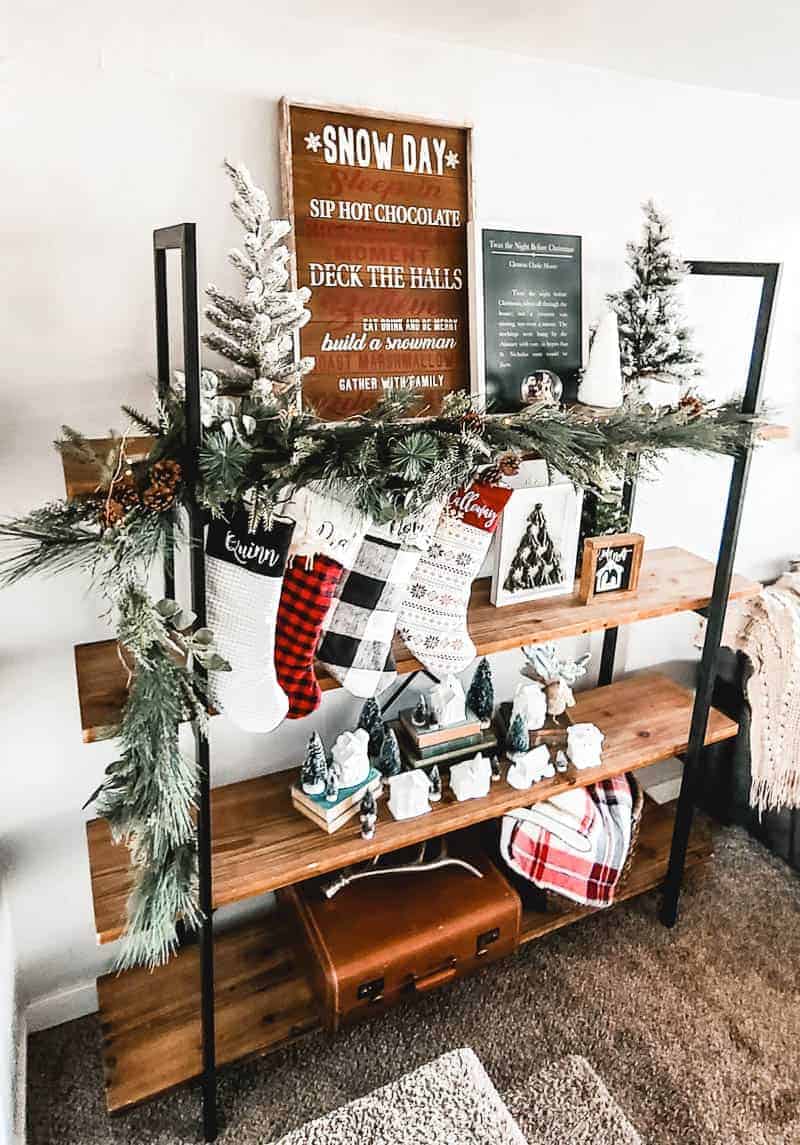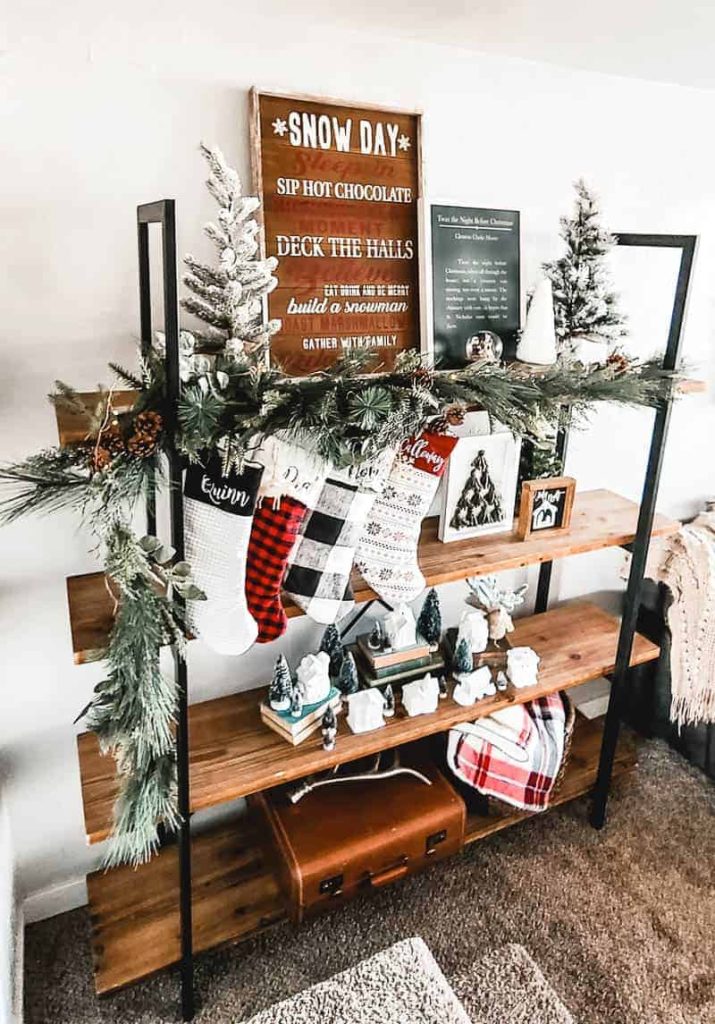 Doesn't it look so cute styled on our living room shelves?! If you need help learning how to decorate shelves, you'll love this article!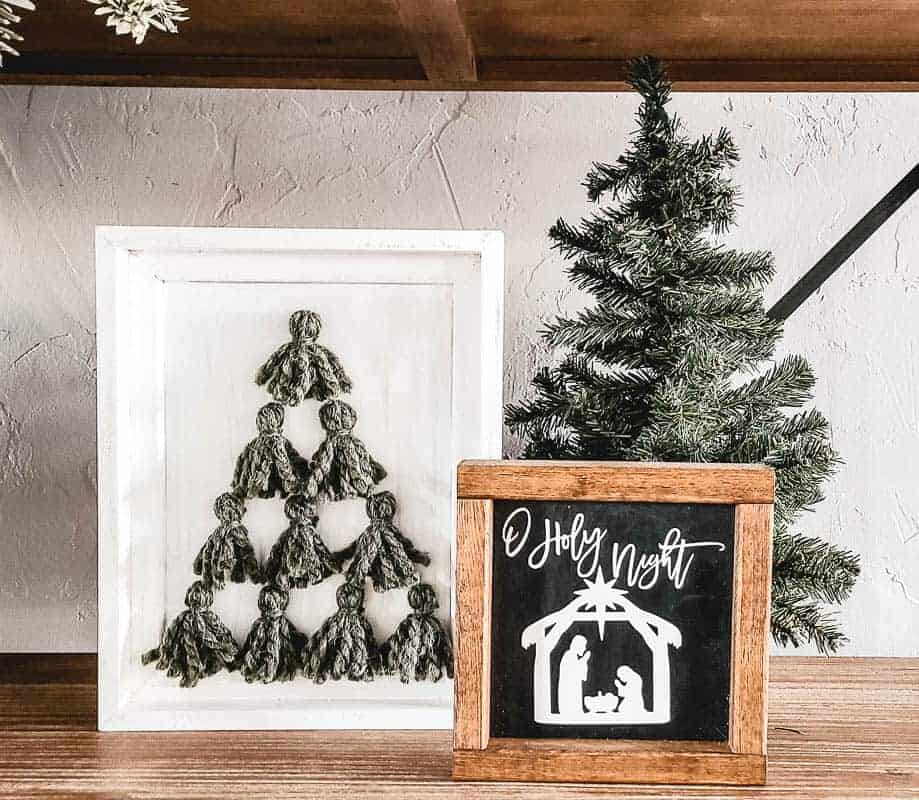 Grab a thrifted wooden frame and yarn and make this adorable boho tassel tree to add to your Christmas decor this year!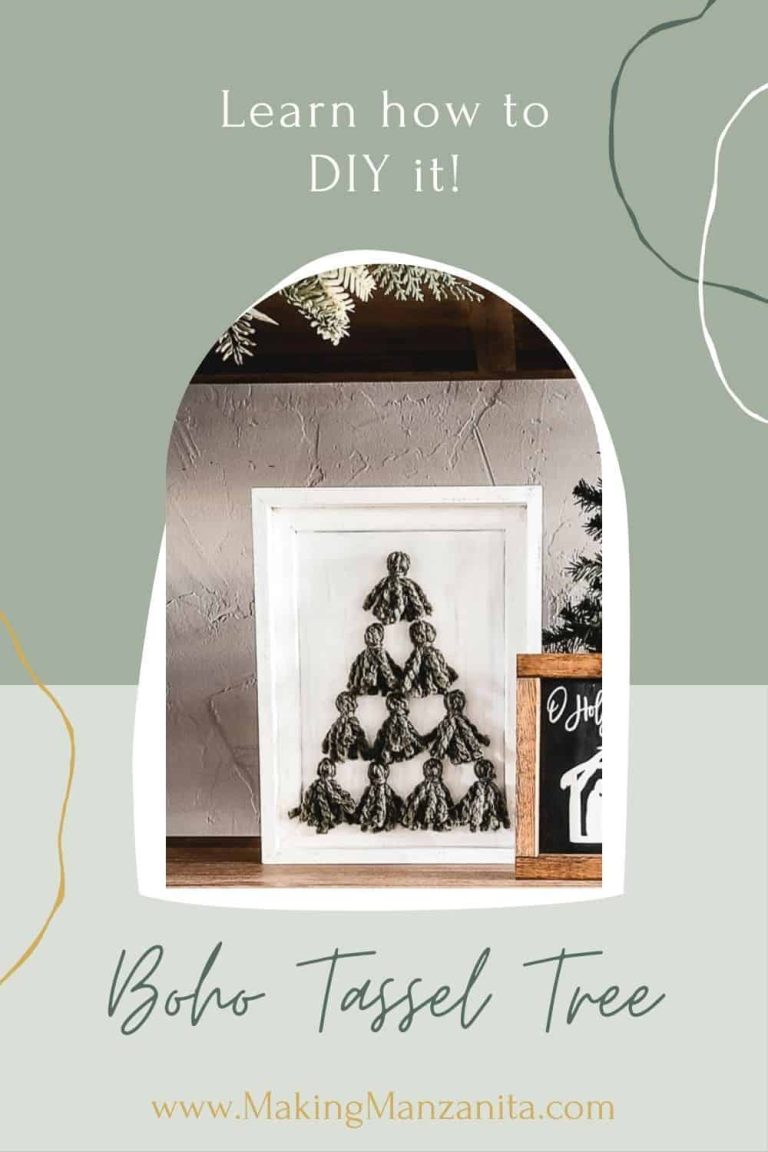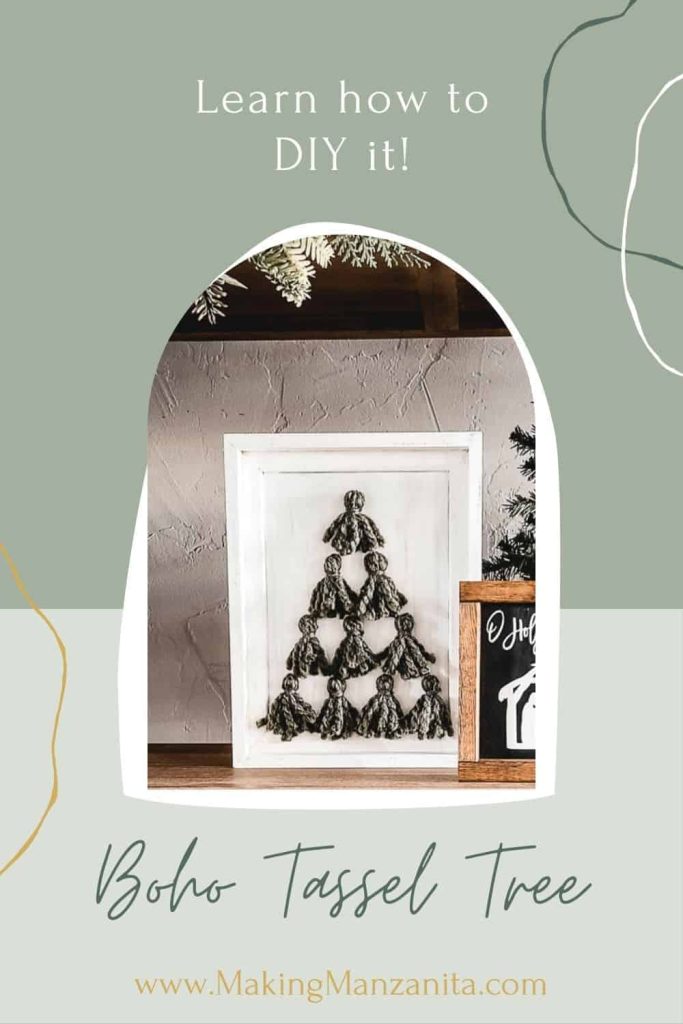 Where would you put this boho Christmas tassel tree in your home?
Let us know in the comments below!