Behr Mineral is a neutral paint color that is light and airy. This beautiful soft greige will evoke a sense of coziness in any room. This color would be a great option to warm up a larger living space or master bedroom.
Beige and greige paint colors are considered conservative, dependable, and flexible, which is the perfect way to describe this paint color!
You really can't go wrong with this shade. Behr Mineral gives off a sense of sophistication while still calming and comforting.
Behr Mineral would work well with so many different color palettes in your home's color scheme. Pops of bold colors and patterns would really add some interest to the room. But, I can also see this neutral shade create a tranquil space with bright white trim and other gentle taupe colors.
Table of Contents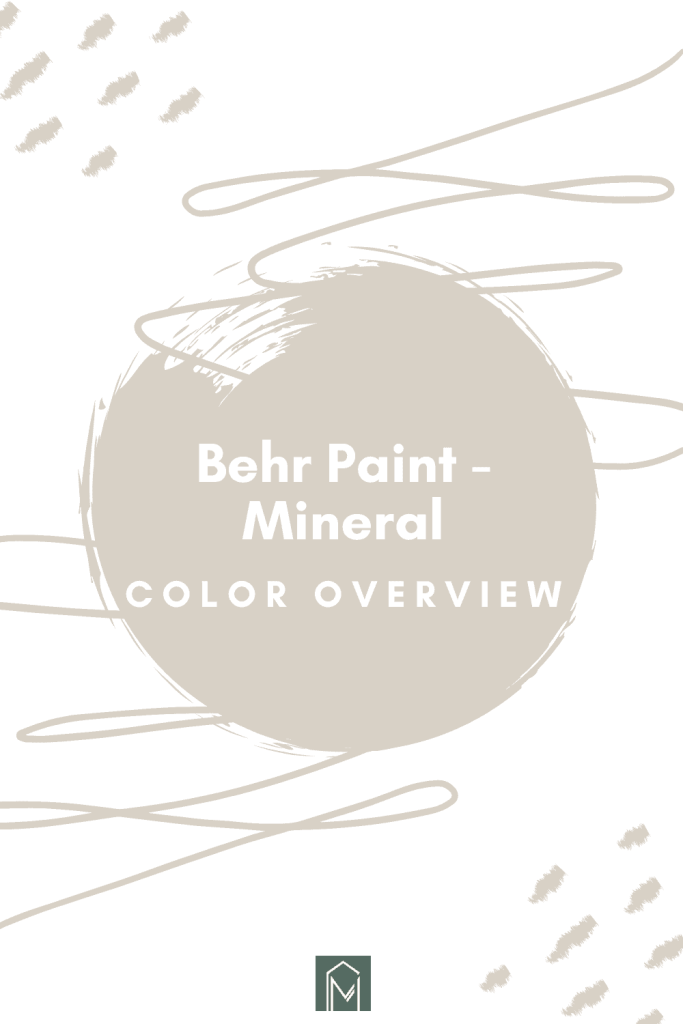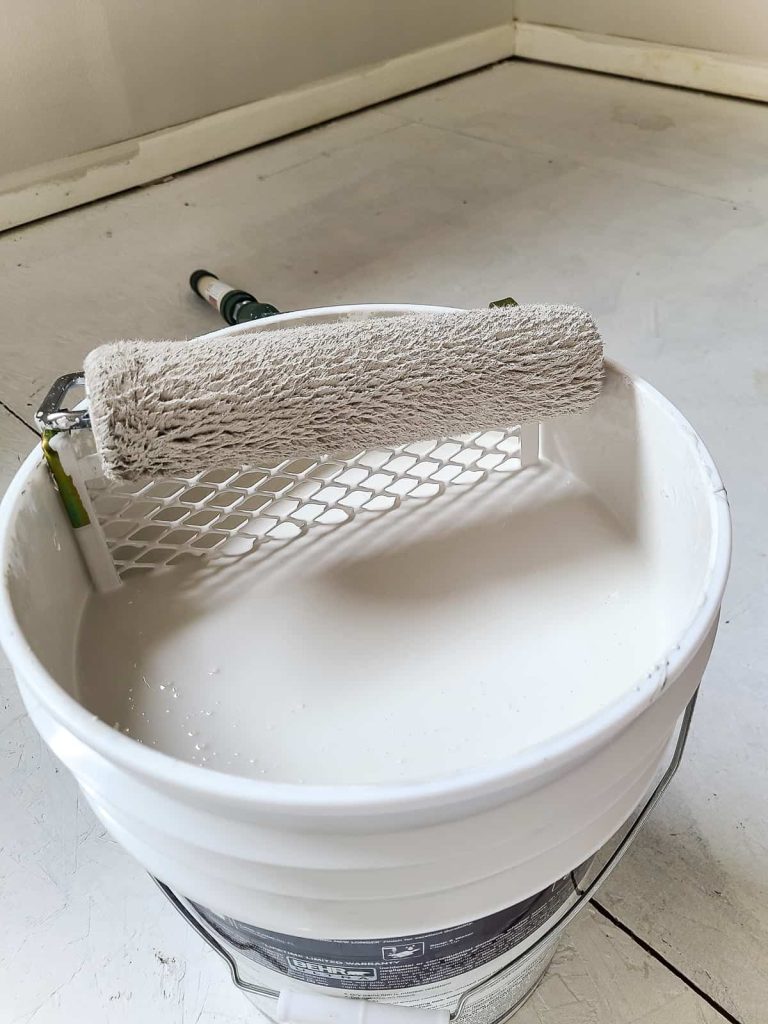 This Behr Mineral review contains affiliate links, but nothing that I wouldn't recommend wholeheartedly. Read my full disclosure here.
Today, I'm sharing this beautiful neutral paint color – Behr Mineral. This color would do wonders for any room in your home.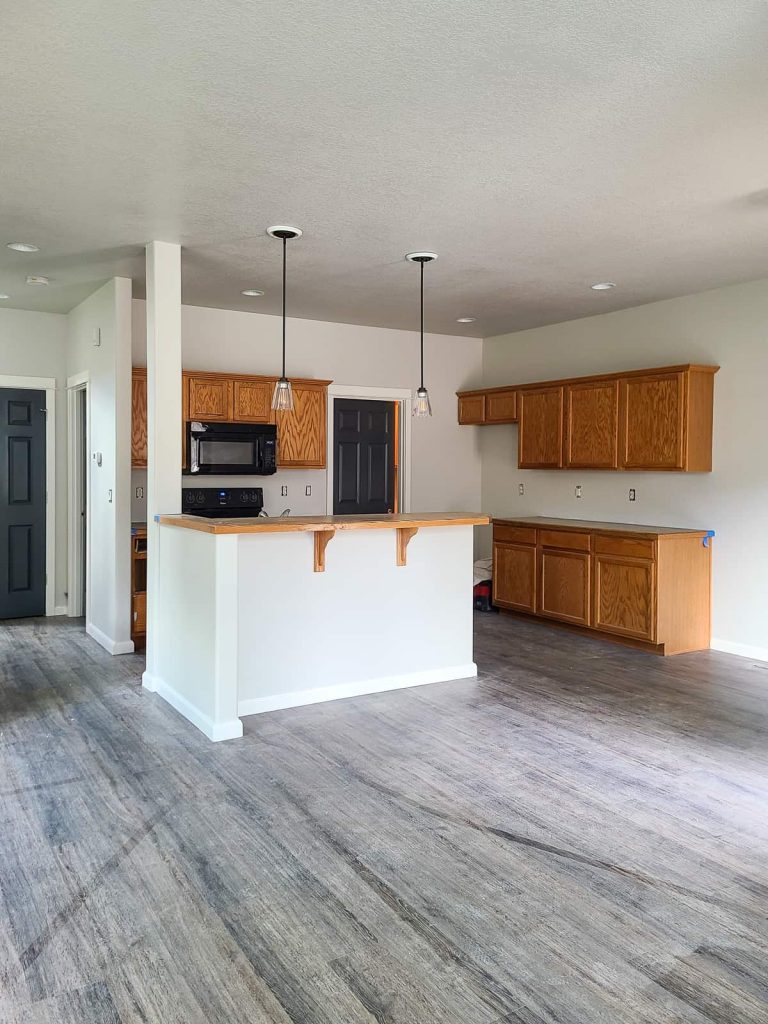 Behr Mineral Paint Color Overview
Mineral is what I would call a soft, grayish, beige color. It's a fabulous neutral and very similar to a lot of the other greige colors on the market. It's a great canvas for traditional homes or rooms that already use a lot of other neutrals.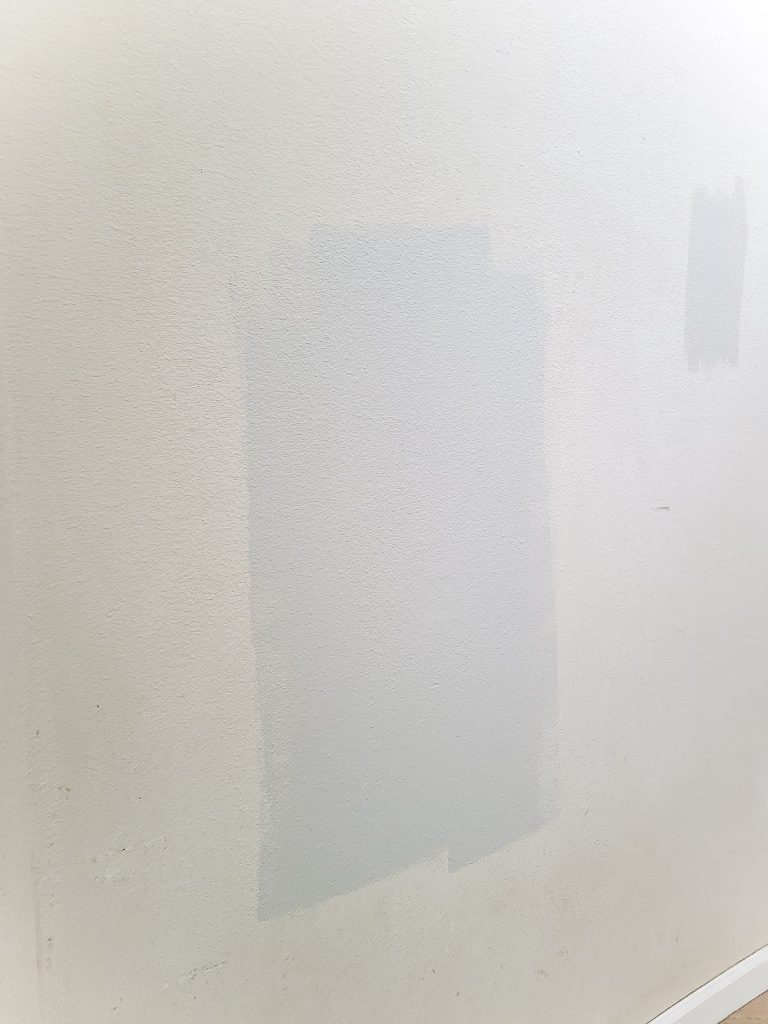 Truthfully, I can see this Behr paint color translating across many decor styles, from farmhouse to industrial to boho and more!
I love the way this color changes throughout the day. It's bright and airy when the sun beams in and sophisticated and deep in the evening.
Quick note about purchasing Behr Mineral at The Home Depot
I'm not sure you'll have the same problem, but when I went to The Home Depot to purchase Behr Mineral, they couldn't find the paint color in their system. I also can't find the color online at The Home Depot.
Because I was deadset on using this Behr Mineral paint color because I loved it so much, I put a call into Behr's customer service line. They were able to give me the exact color formula to pass along to the person at the Home Depot paint desk.
Behr Customer Service also mentioned that any you're having trouble ordering one of their colors at The Home Depot, the paint desk can always call Behr directly to get directions to make the colors.
Hopefully, you don't have this problem too! But just in case you do, that is how you can order Behr Mineral even if The Home Depot can't find the paint color in their computer system.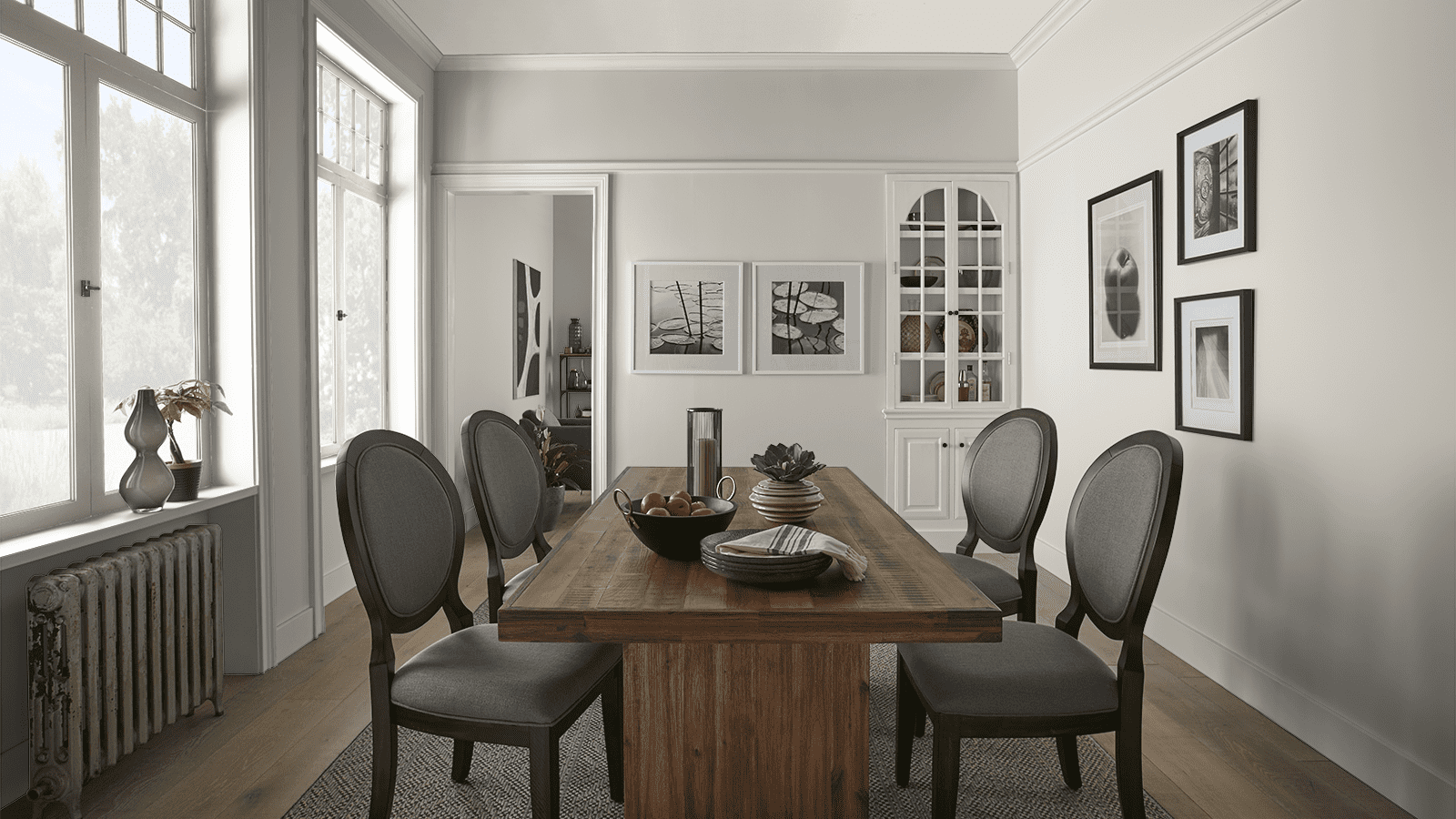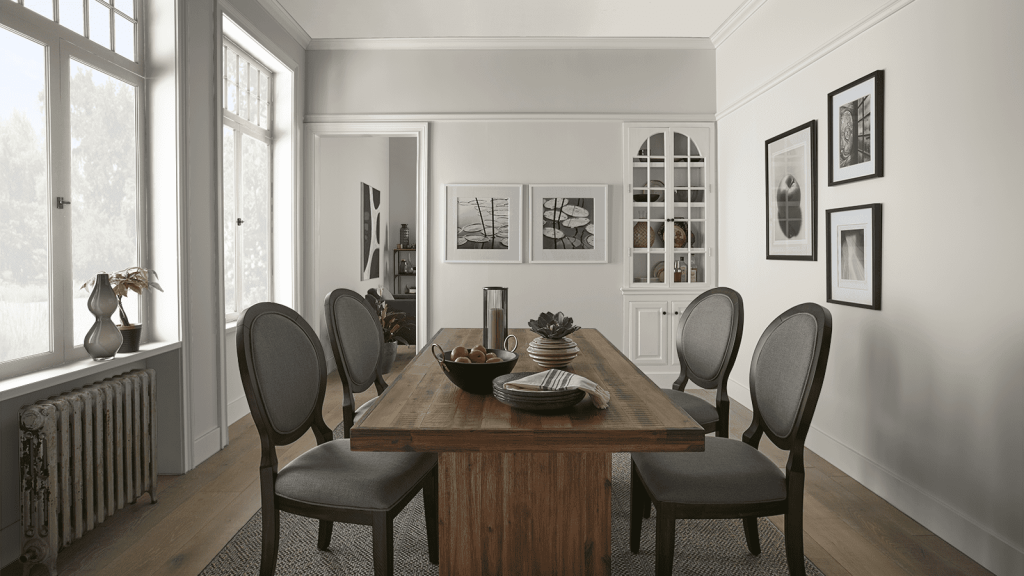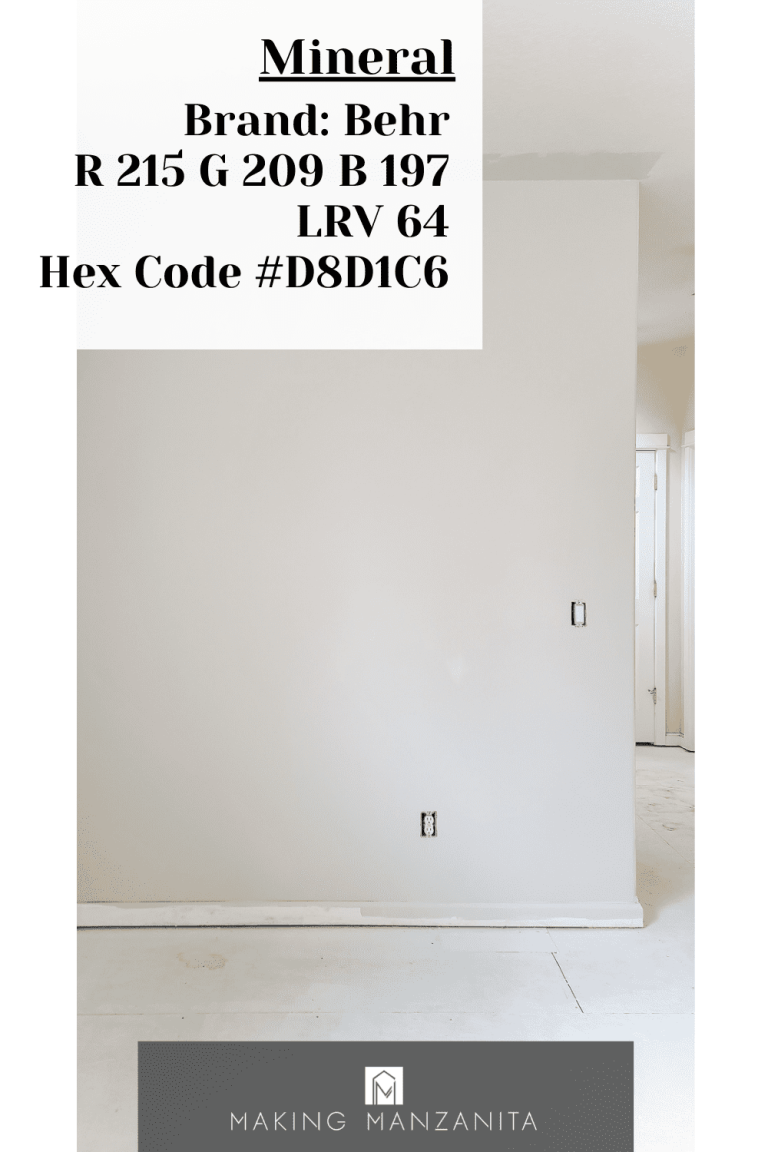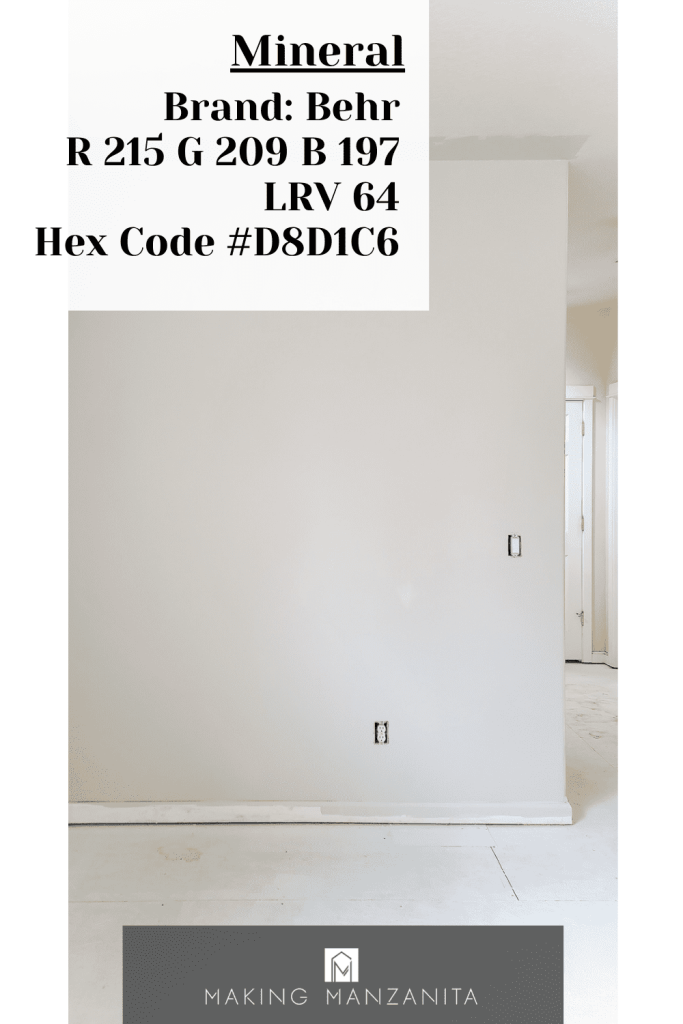 Stats
Behr Paint Code: UL170-15
RGB: 215 209 197
LRV: 64
Hex Code: #D8D1C6
Is it warm or cool?
Behr Mineral is classified as a warm shade. This yellow-toned, cozy beige color is a mix of yellow and brown which creates that warm hug of a feeling.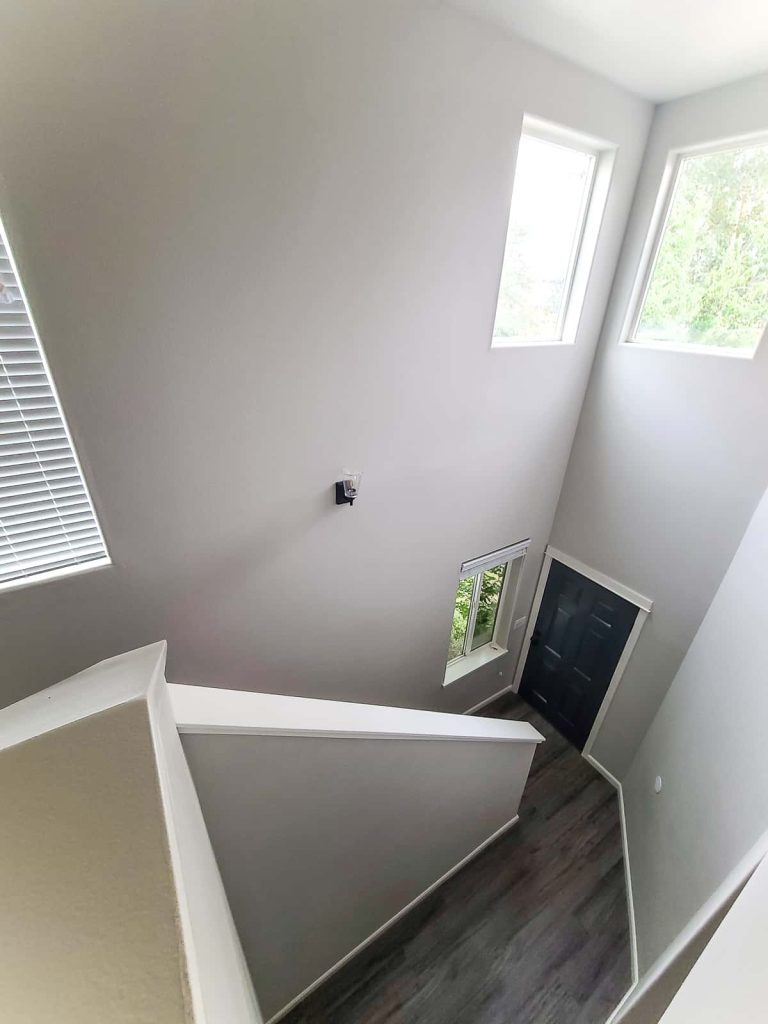 Warm colors are usually defined as red, orange, yellow, or a combination of these colors. Cool colors are usually green, blue, and purple.
Neutrals can be fickle. If you find yourself staring at a purple wall when you are certain you purchased a gray paint color, you are not alone!
Warm-cool neutral colors look especially similar in the hardware stores but seem to completely change when you get them home.
Don't forget, a paint color will also darken as it dries.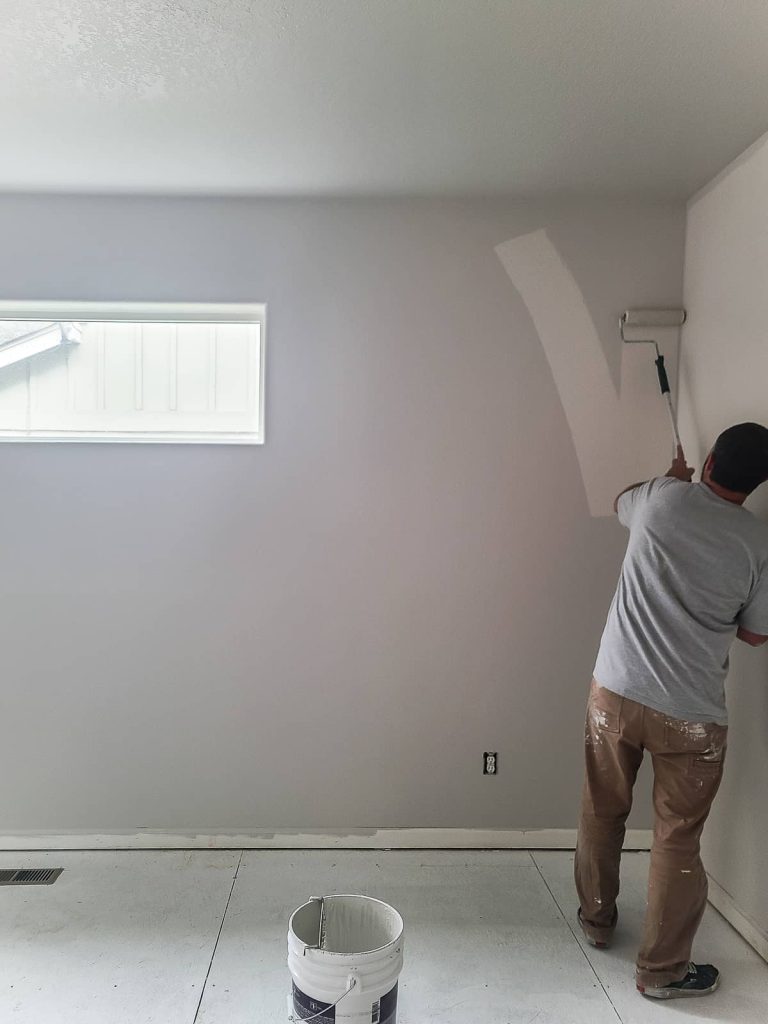 I strongly recommend bringing a few samples home and testing them out on the walls before you commit to painting the whole room.
Wait for them to dry. Then, observe the paint color at different times of the day to get a sense of how the color interacts with the other decor elements and colors in the room. Sunlight, lightbulb temperatures, and fabrics all play a big part in how a paint color appears.
Behr Mineral Undertones
Behr Mineral has yellow undertones that give the room a light and airy vibe.
The way undertones reflect in paint colors has a lot to do with the other decor elements and lighting sources in the room. Pairing a paint color with other warm and/or cool colors will pull out the respective undertones.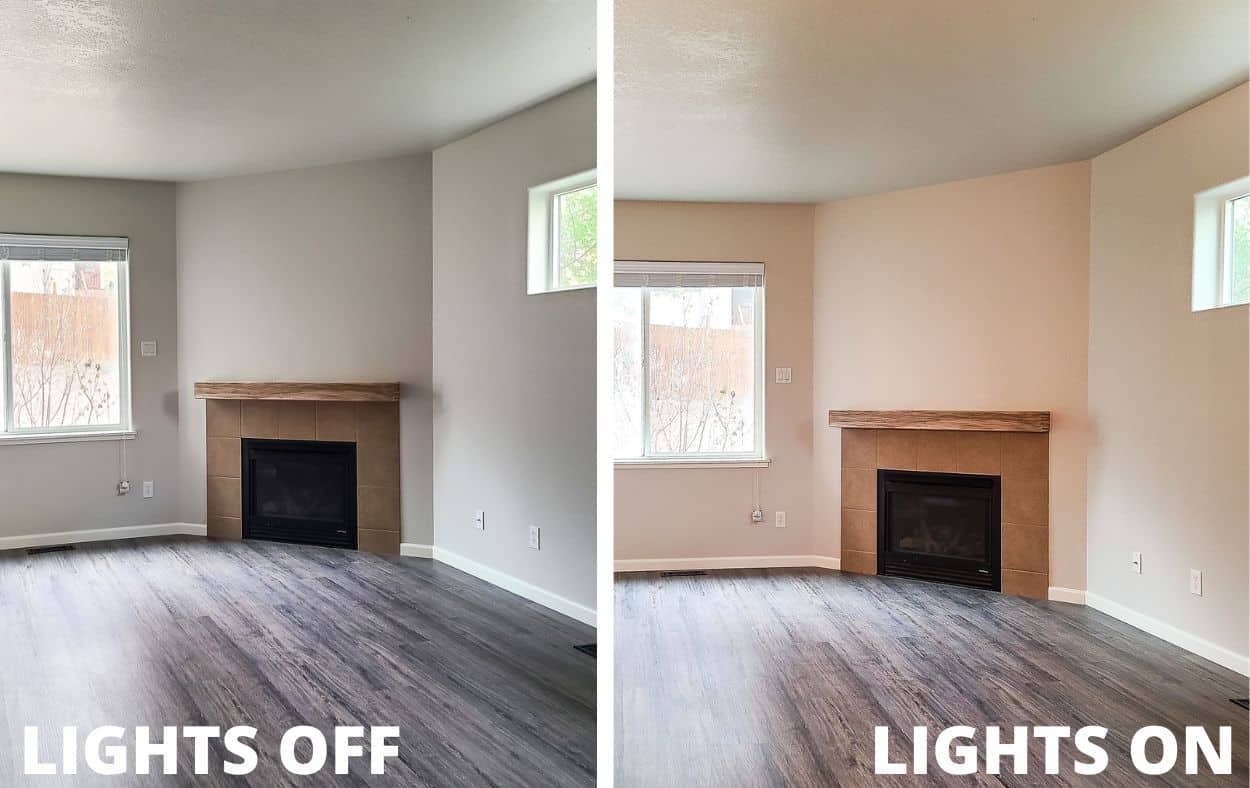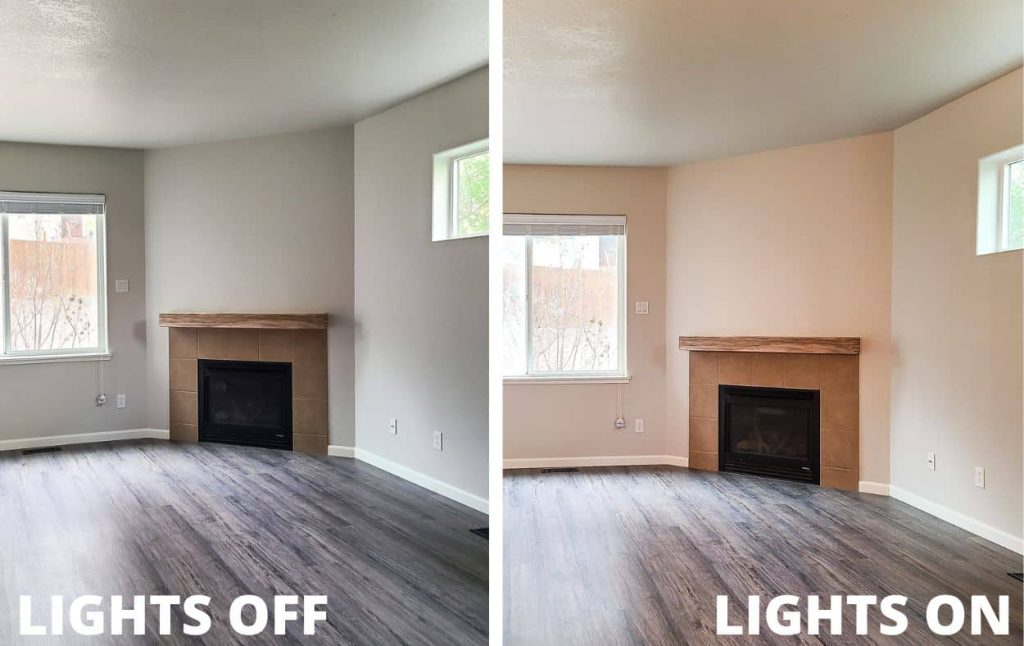 Keep in mind that having the lights on or off in a room dramatically changes the look of the color. Above is an example of the living room with the lights off vs having the lights on.
The type of light bulb you are using also plays a role in changing the look of paint colors.
LRV of Behr Mineral
Behr Mineral has an LRV of 64, which is right in the middle of the LRV spectrum – not too bright and not too dark.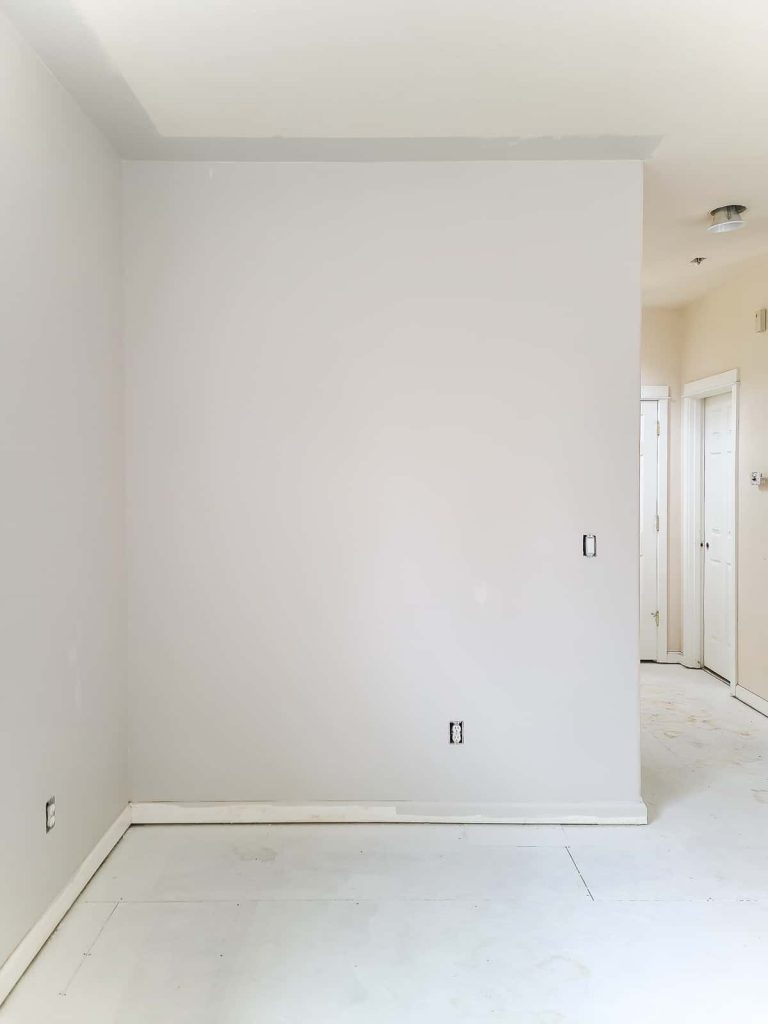 Light reflectance value is the amount of light that is reflected off of the paint color surface. The lighter (or more white) and color the higher the LRV – meaning that pure white has an LRV of 100 and pure black has an LRV of 0.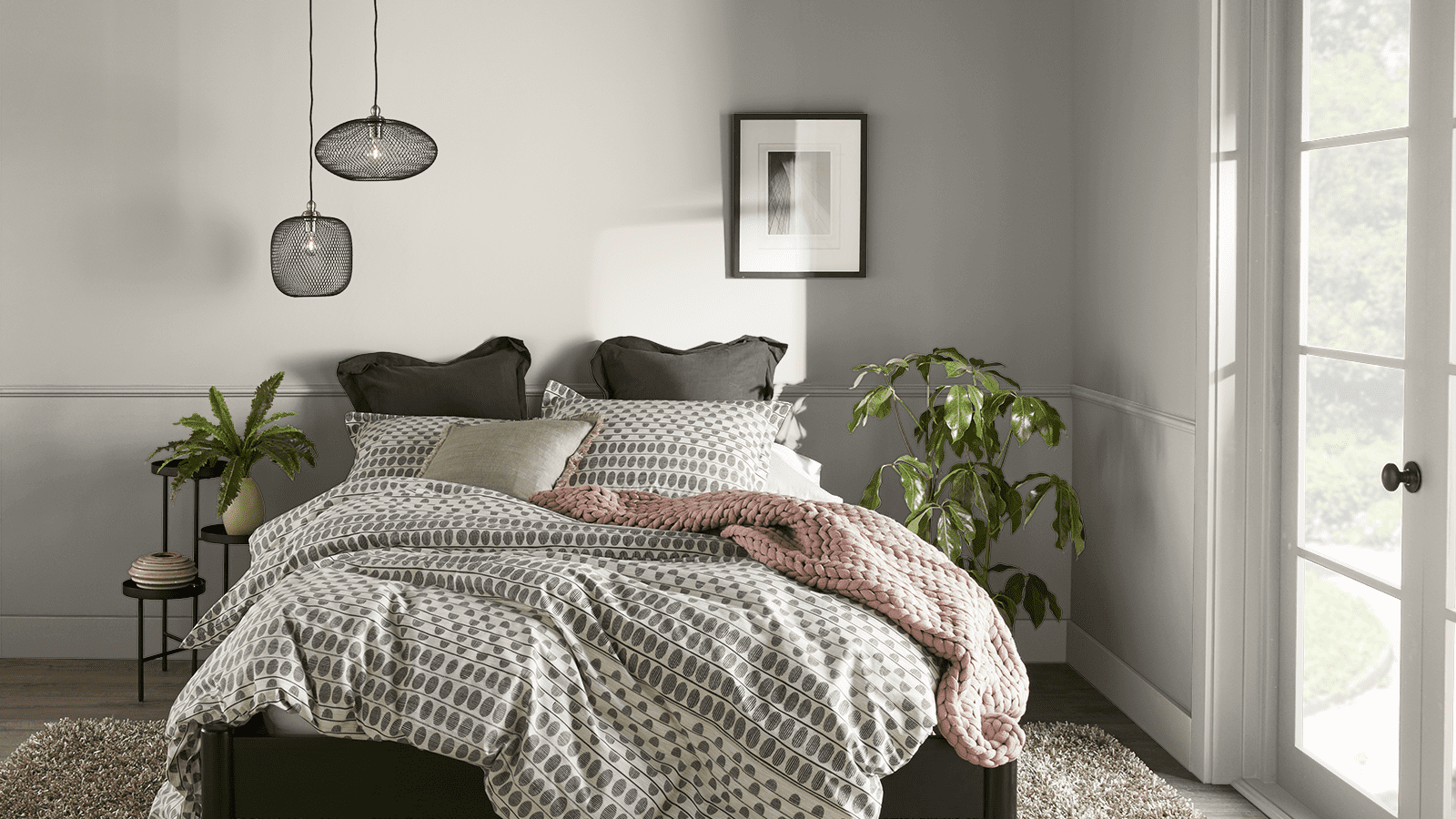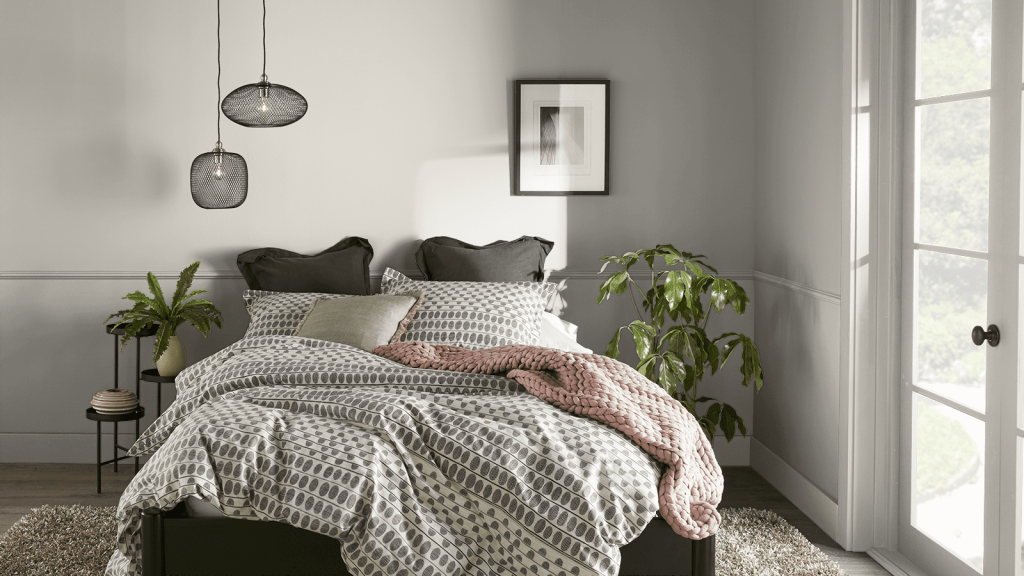 Coordinating colors
Behr Mineral is a neutral, taupe color that reflects shades of beige and gray.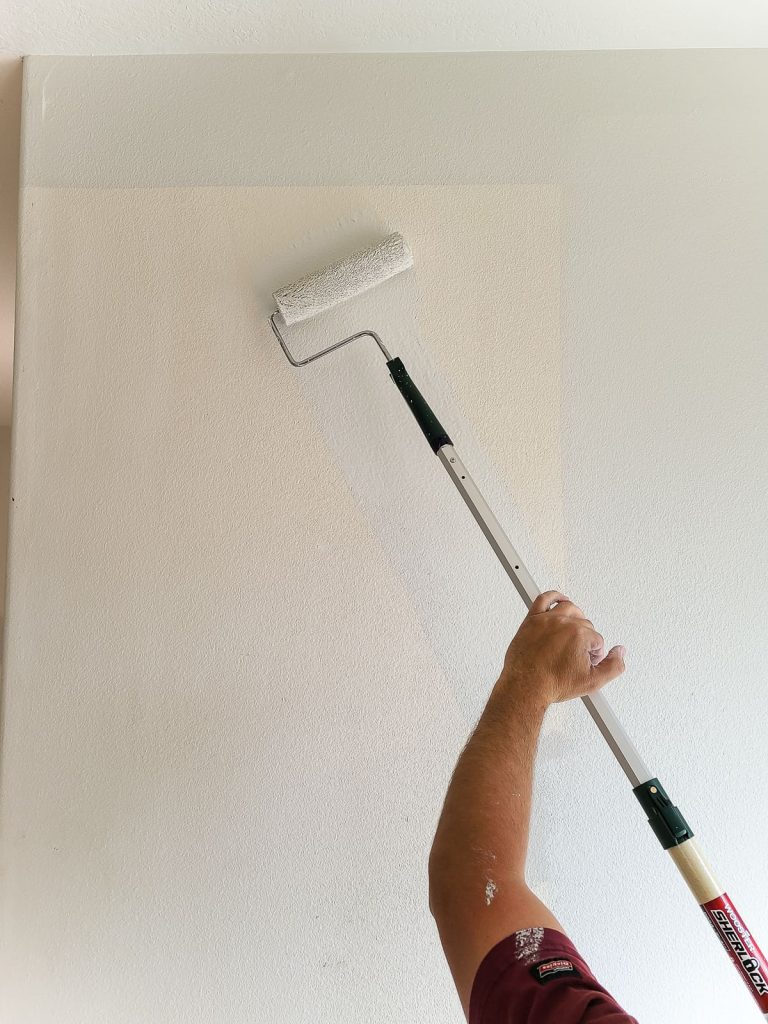 Because this is a yellow-toned neutral color, it would work well with just about any paint color you choose.
Try pairing this color with earthy tones like greens, browns, or lighter beiges. Bolder hues like dark green, navy, or deep jewel tones would be great accent colors.
Similar colors from BEHR
According to Behr Paint, here are other similar colors to Mineral that you might want to try out:
Behr Mineral is a greige paint color and the chameleon of neutrals! This shade is a great canvas for any decor theme and could be easily adapted as your style evolves.
Do you have any other questions about this paint color?
Let me know in the comments below!